Shopping during the holidays is no cup of tea, even under the best of circumstances.
So when one mom went to Target during the holidays, she just wanted to make the trip as painless and efficient as possible.
However, she would quickly find that her routine, if not crowded, shopping run would become anything but as she returned to her car.
The issue came down to the touchiest of subjects — handicap parking.
Well, you're about to find out.
Colleen Stice recently took her 4-year-old son Rowan to Target during the busy holiday season, which can be stressful enough as it is.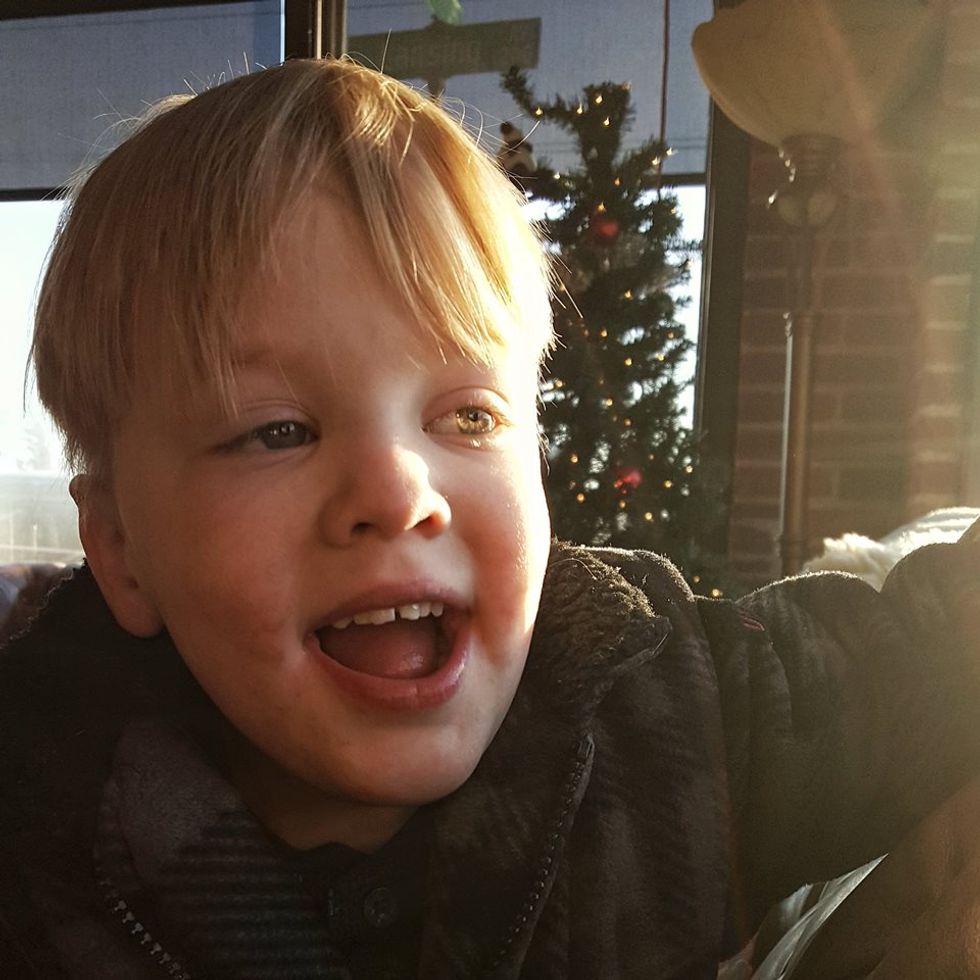 via: Facebook
But what she wasn't expecting was to come out of the store to find a rude note a complete stranger had left on her car, one that left her stunned.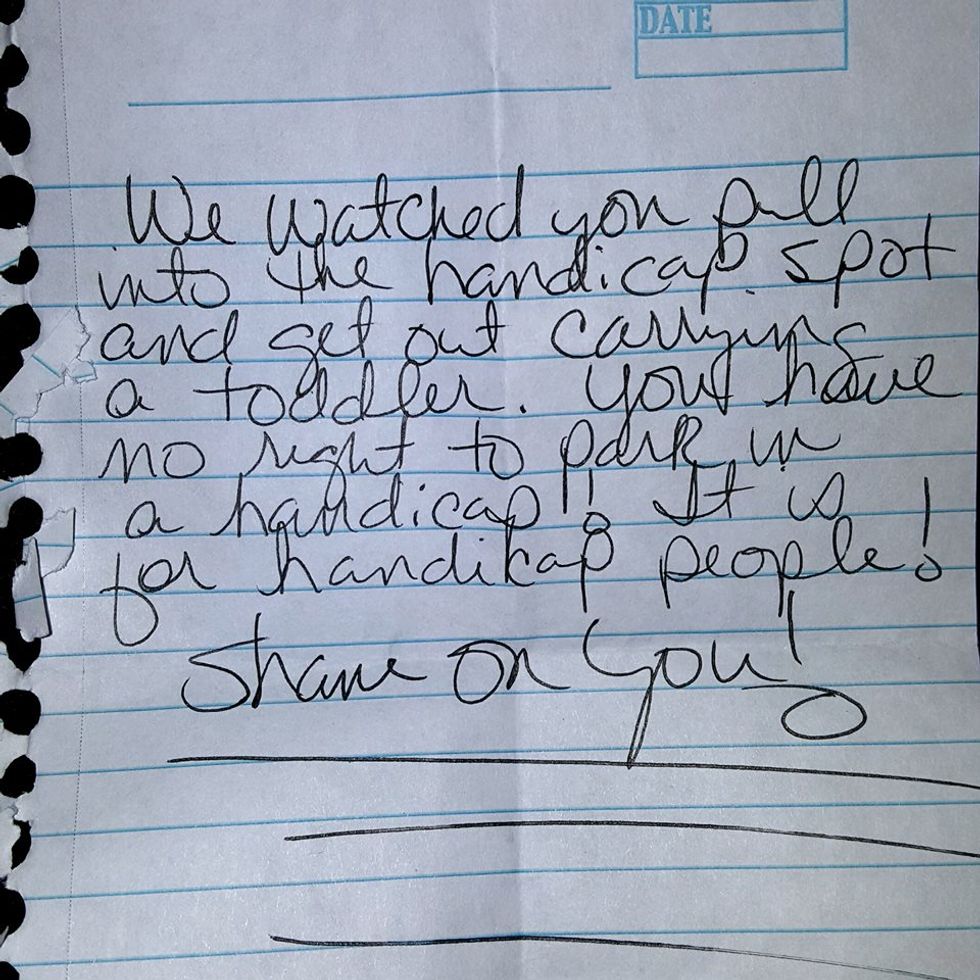 via: Facebook
"We watched you pull into the handicap spot and get out carrying a toddler. You have no right to park in a handicap! It is for handicap people! Shame on you!"
it read.
Understandably upset, Colleen took to Facebook to write a public response to the rude stranger — and to remind people that what you see isn't always what you get.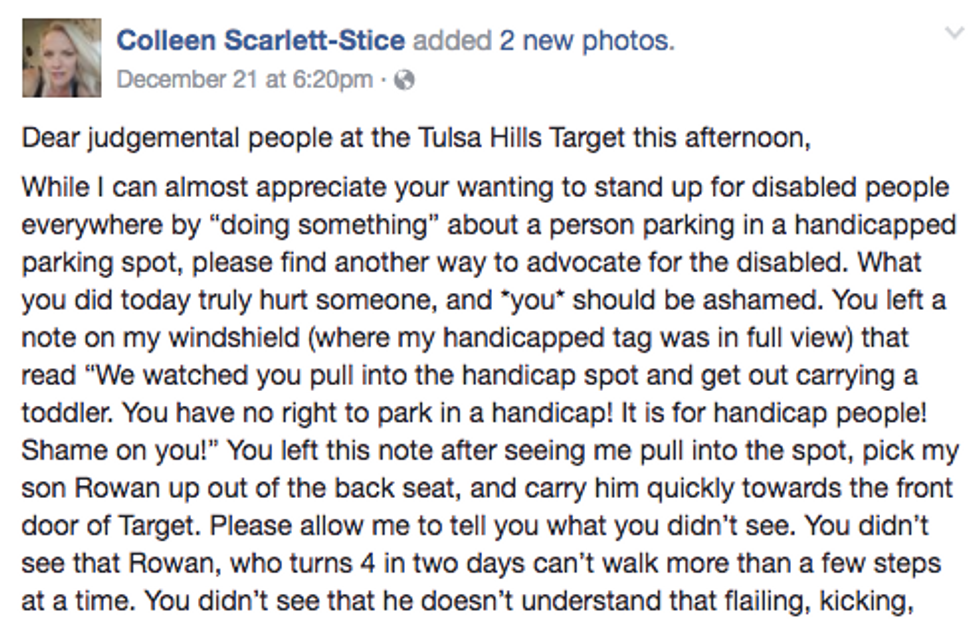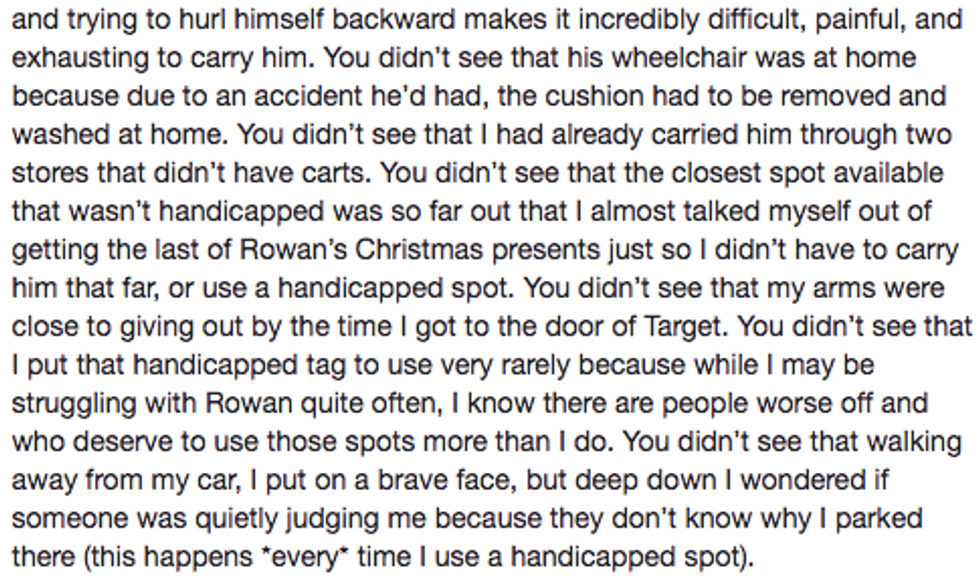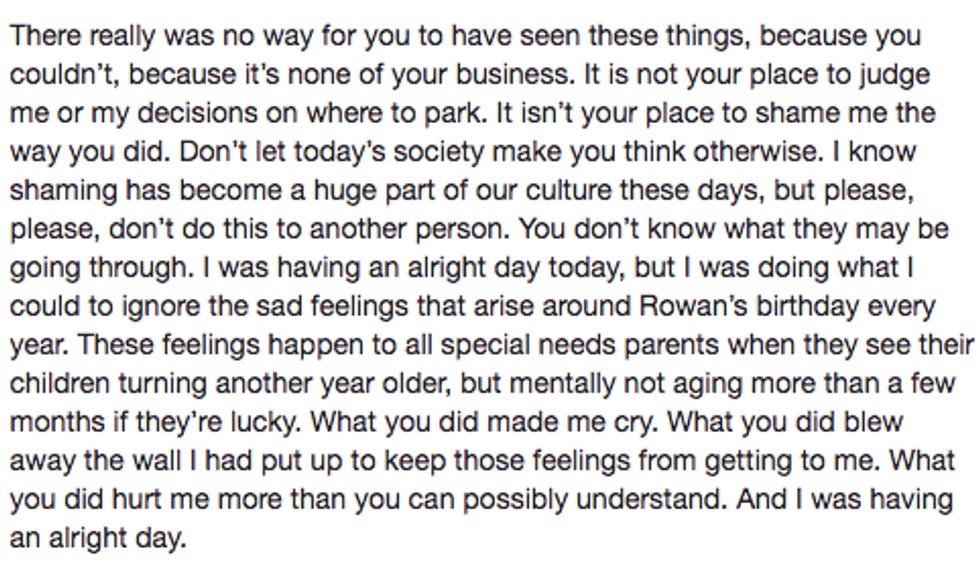 The post has been shared thousands of times, with more than 600 people sharing their own stories and lending support.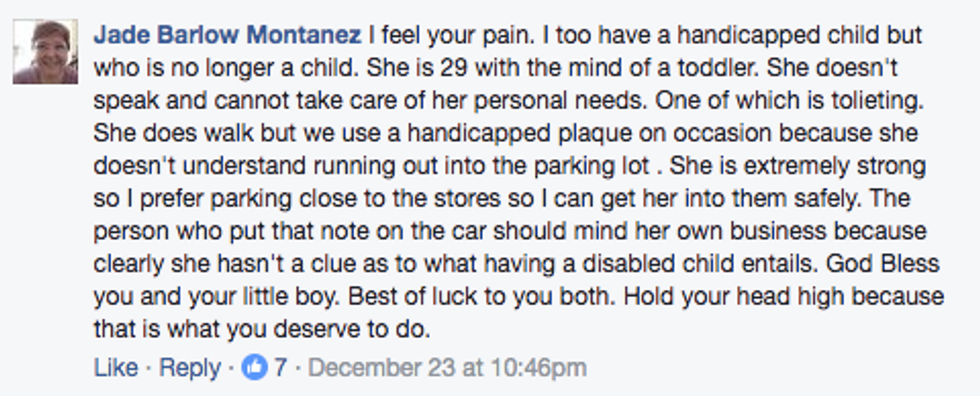 It's a good reminder to never jump to conclusions, because you never know what's going on behind the scenes. And in the words of Stice, "Just be kind."