Russell Wilson and Ciara have had a big win recently, seeing their son reach a huge milestone in his life – and it was during a Seattle Seahawk's practice! It looks like they just might have a future quarterback on their hands.
1-year-old Win Harrison took his first steps on the Seahawks practice field during a visit to see his quarterback father at the team's training camp.
The moment was captured on Russell's Instagram; the thirty-two-year-old captioned the photos of the exciting and memorable moment: "Witnessing Win walk on the practice field for the first time.. it hit me that God orders our steps."
He then quoted the Bible verse: "'In their hearts, humans plan their course, but the Lord establishes their steps.' Proverbs 16:9 NIV."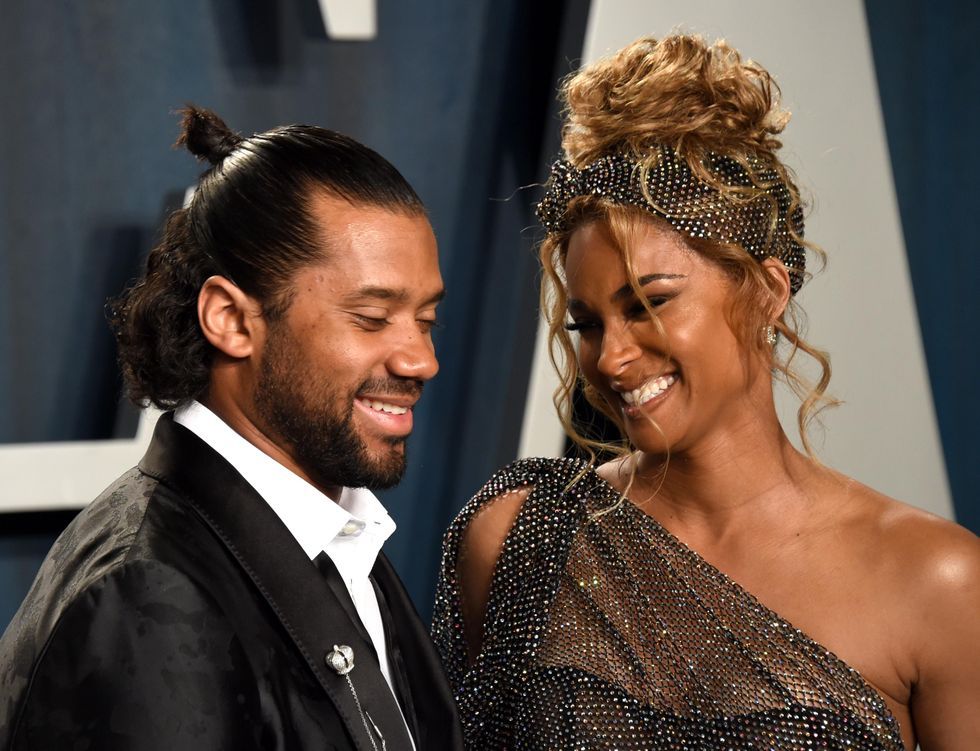 "So many times in life I would always want to control & decide what is best or what I should do. Going into year 10 & watching my kids grow has given me such a perspective in the life of a 'Rookie.' Knowing that in the Game of Life that Jesus is the Quarterback. I thank You Jesus for allowing me to Let Go & Let God! I praise You!!! ????," Wilson added.
Ciara has been documenting many of Win's big wins recently, just last week marking his first birthday with a touching video in which they explained that they were still waiting for him to take his first steps.
"Let's Play Ball ⚾️ The Big 1!" she wrote in the caption. "Waiting for that 1st step like ?❤️"
In his own birthday tribute, Wilson wrote, "July 23. Blessed. Anointed. Called. Your curiosity. Your focus. Your joy. You are loved. Daddy will always hold, guide, teach, provide, and believe in you. We love you Win. Mom, Dad, Future & SiSi will always love you & care for you. Happy Birthday baby boy. Win Harrison Wilson ❤️?? @Ciara."
From their secret wedding to their epic pregnancy announcements, Russel Wilson and Ciara have always seemed to dominate the celebrity couple and baby scene. Since getting married in 2016 during a secret ceremony in a castle in England, they have begun to raise two children, Sienna and Win. They also raise a son, whom Ciara had in her previous relationship, called Future.
In an interview with GQ, Ciara and Russell Wilson revealed intimate details about their relationship and parenthood. Ciara finds fatherhood an incredibly alluring characteristic of her husband, saying, "The father in him is by far one of the things that makes him the sexiest to me. Hot. To me it's hot."
Russell explained how becoming a step-father to Future allowed him to learn how to care for something in a way that was important: "And the reality was that for me it was a blessing and an opportunity to really hopefully be there for him every day and try to care for him in a way that was important for me, that I always wanted someone to do for me.
"Like my dad did for me. And so I think the greatest thing that I've ever learned in life is probably in that relationship with Future because the reality of being a stepparent is that biologically they're not necessarily yours, but the reality is that you have to love them as if they are. They're your own blood in a way.
"You get to love them that way. And I think every kid deserves that and needs that and yearns for that."