A new portrait of Queen Elizabeth has really got people talking, for all the wrong reasons.
But it's her heartbreaking response to the portrait that has many feeling worried...
Royal portraits are a traditional part of the monarchy.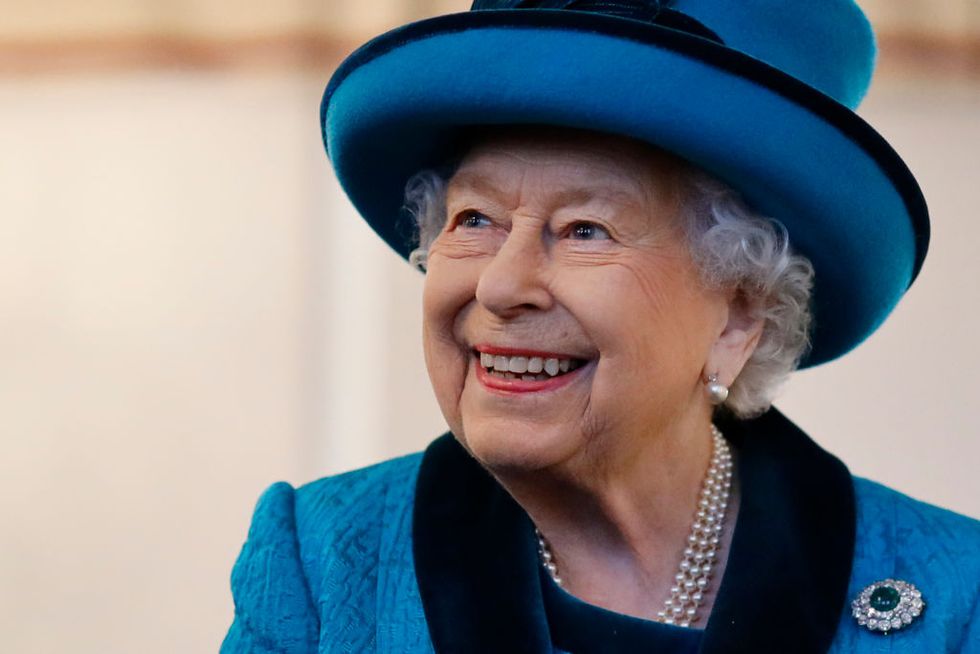 For centuries they have been used to shape how we see royalty.
And, of course...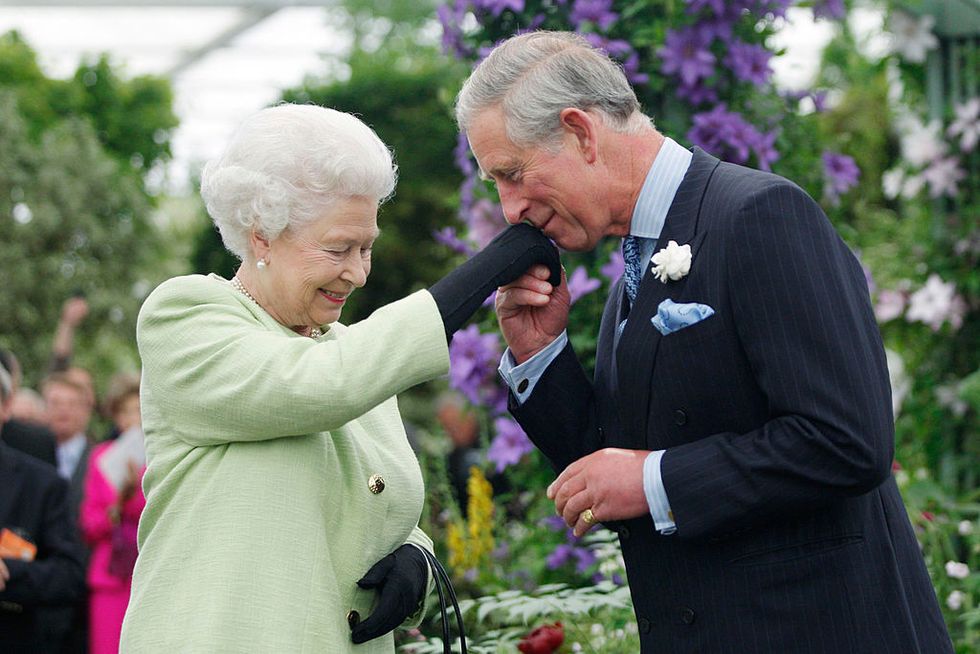 Fans
love
seeing new pictures of the royals.
But, a new portrait of the Queen has been causing quite a stir.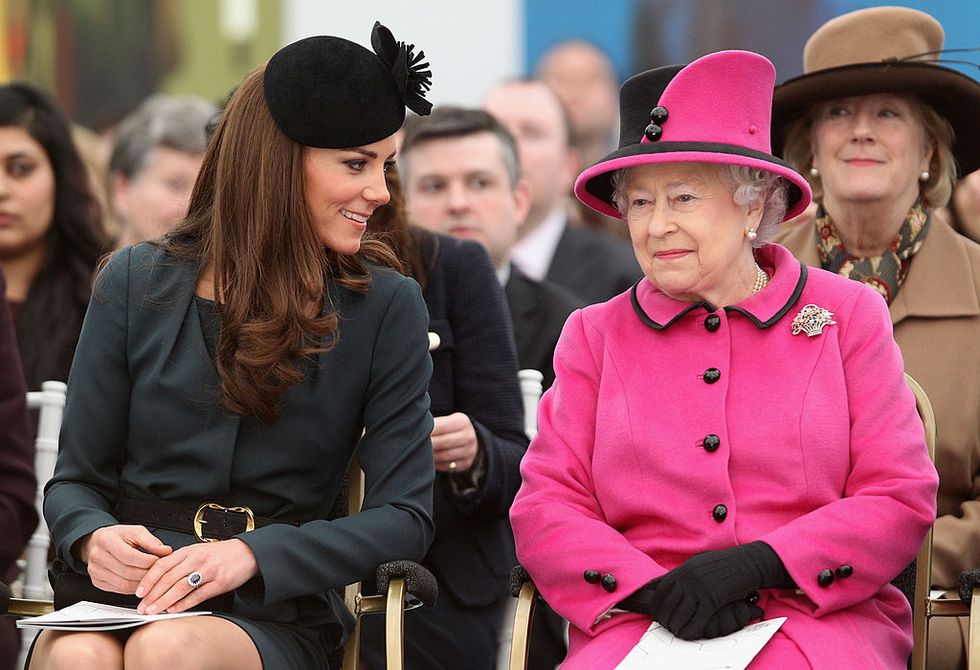 It's safe to say, people think it's
really
missed the mark...
Queen Elizabeth is the longest-ruling monarch of the United Kingdom.
As with any member of the royal family, her history is pretty well documented.
This is her father, King George VI, on a stamp from the year 2012.
You may remember the story of George VI...
He was portrayed by Colin Firth in the 2010 movie 
The King's Speech, 
which centered around the overcoming of his fear of public speaking.
In 1923, George VI married.
He married the Queen's mother and namesake, Lady Elizabeth Bowes-Lyon. Here they are with their parents, The Earl and Countess of Strathmore, the Duchess and Duke of York, and King George V and Queen Mary.
George VI and his wife, Elizabeth, went on to have 2 children...
They were Elizabeth, born on April 21st, 1926, and Margaret, born 21st August 1930. Here they are with their mother (second from left) and their father (far right) at Holyrood Palace, Edinburgh, in 1937.
Queen Elizabeth has very historic ancestors.
She had biological ties to the majority of European royalty. Some of her most famous relatives include Queen Victoria I (pictured here) who ruled from 1837 to 1901, and King George III, who ruled from 1760 to 1820.
Queen Elizabeth lived through the second world war...
During WWII, she and Margaret were evacuated to Windsor to keep them safely out of London. While there, Elizabeth made her first public appearance by way of radio broadcast. She famously said, "that in the end, all will be well; for God will care for us and give us victory and peace."
This was when Princess Elizabeth first became known to the public.
Here she is with her parents, sister, and the then Prime Minister of the United Kingdom, Winston Churchill.
She then began taking on more public duties...
Elizabeth's father appointed her colonel-in-chief of the Grenadier Guards and she made her first public appearances inspecting her troops.
But when her father died in February of 1952...
And by 2nd June 1953, Queen Elizabeth had officially taken over the reign.
She was crowned at Westminster Abbey at the meager age of twenty-seven. Interestingly, Elizabeth's was the first coronation to be shown on television.
She wasn't ruling totally alone, though.
Elizabeth married Philip Mountbatten (a distant relative of hers) on November 20th, 1947, when she was just twenty-one. She'd met Philip aged thirteen and the 2 quickly became totally smitten.
Philip wasn't an expected fit for the Queen...
Queen Elizabeth was known for being more reserved and thoughtful, while Philip always had a reputation for being a bit bold and brash, and he has always had something of a mixed reputation in high society.
But the pair continue to stand the test of time.
Soon after their marriage, they were required to take the last name of Windsor, which caused tension between the pair. There have also been numerous public scandals, including rumors of Philip's infidelity. But to this very day, the couple remain happily married.
The pair wasted no time starting a family...
Their first child, Charles, was born in 1948, and is pictured on the left. Their second child, Anne, soon followed in 1950.
The Queen and Phillip have a total of 4 children together...
And whilst being a mother and a wife, Queen Elizabeth has successfully ruled the United Kingdom over the years, and she has also made herself into
a very loved
monarch.
So, of course, people were excited to hear that a new portrait of the Queen was going to be released.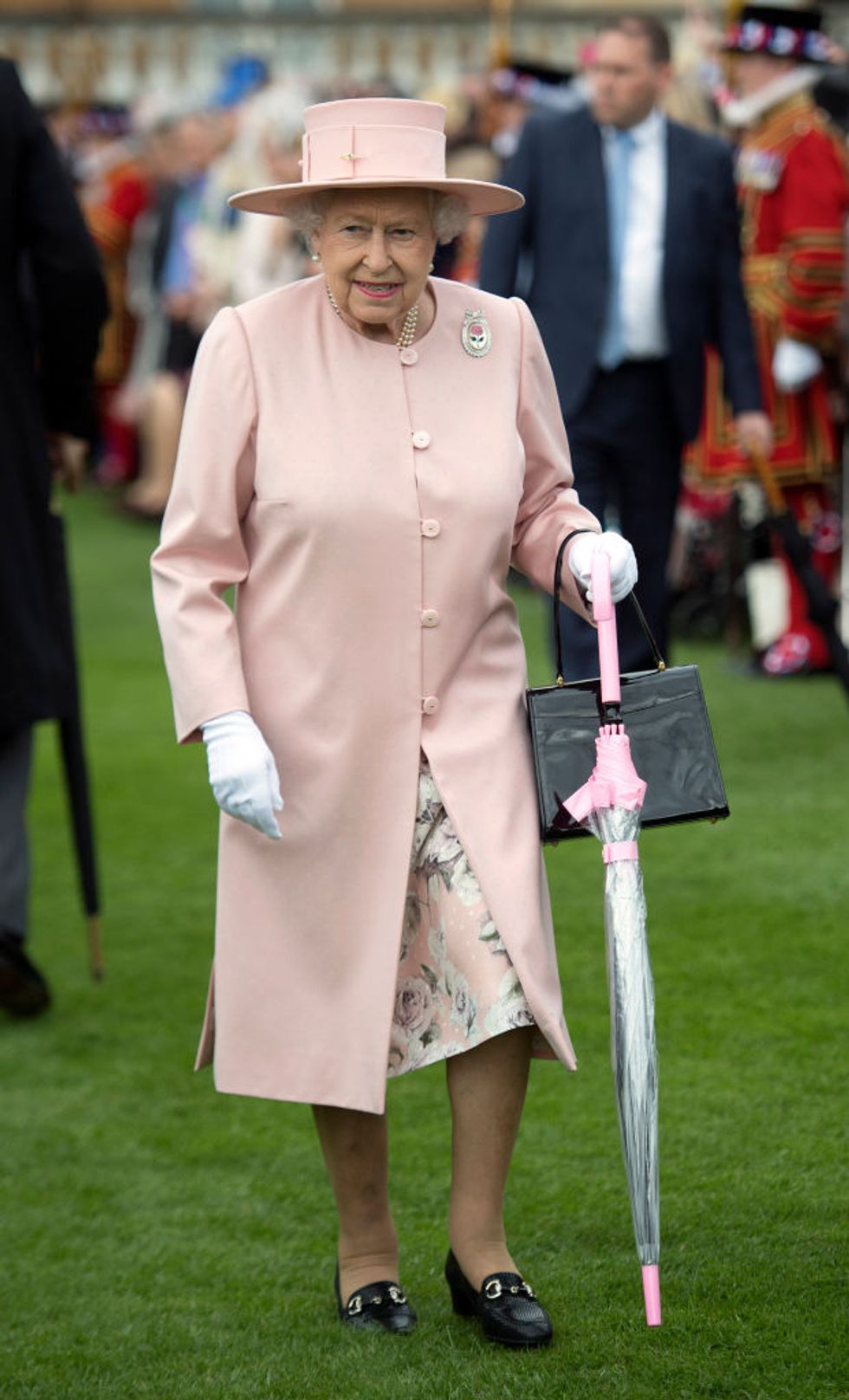 Fans couldn't wait to see what it had turned out like.
The Queen herself hopped on Zoom for the official reveal yesterday.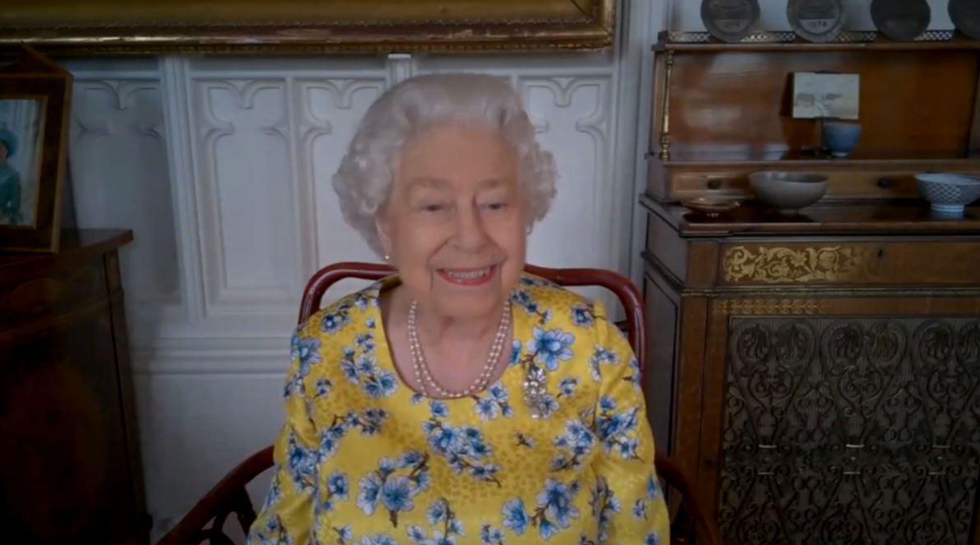 But, it seems despite what the Queen thinks, when fans finally got a look at the anticipated portrait... they were far from impressed.
In fact...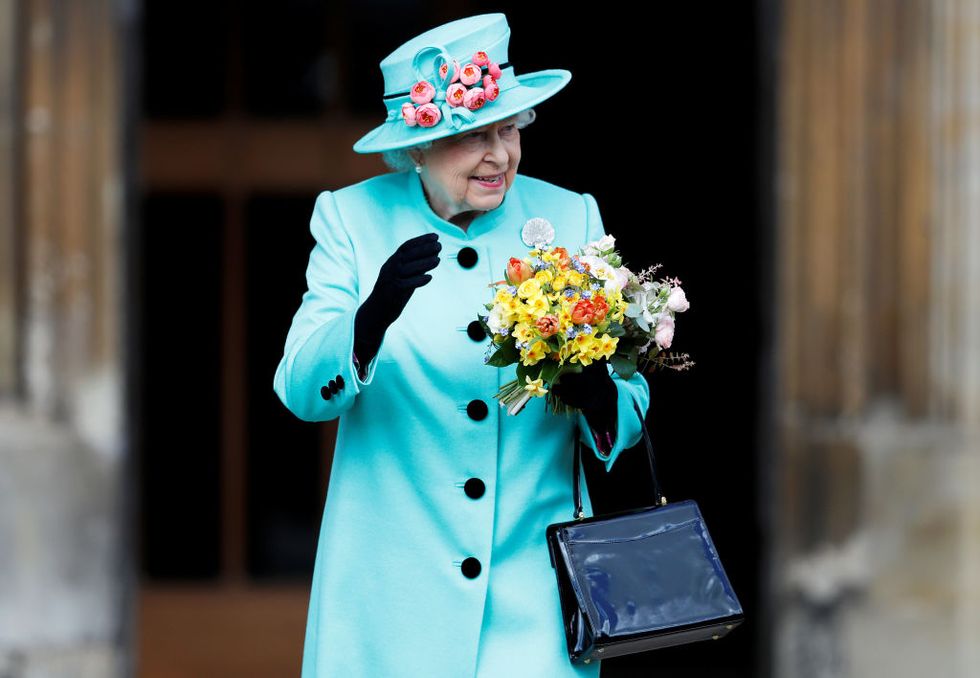 The portrait has been ruthlessly mocked by social media trolls. Read on to take a look for yourself...
Reactions came pouring in.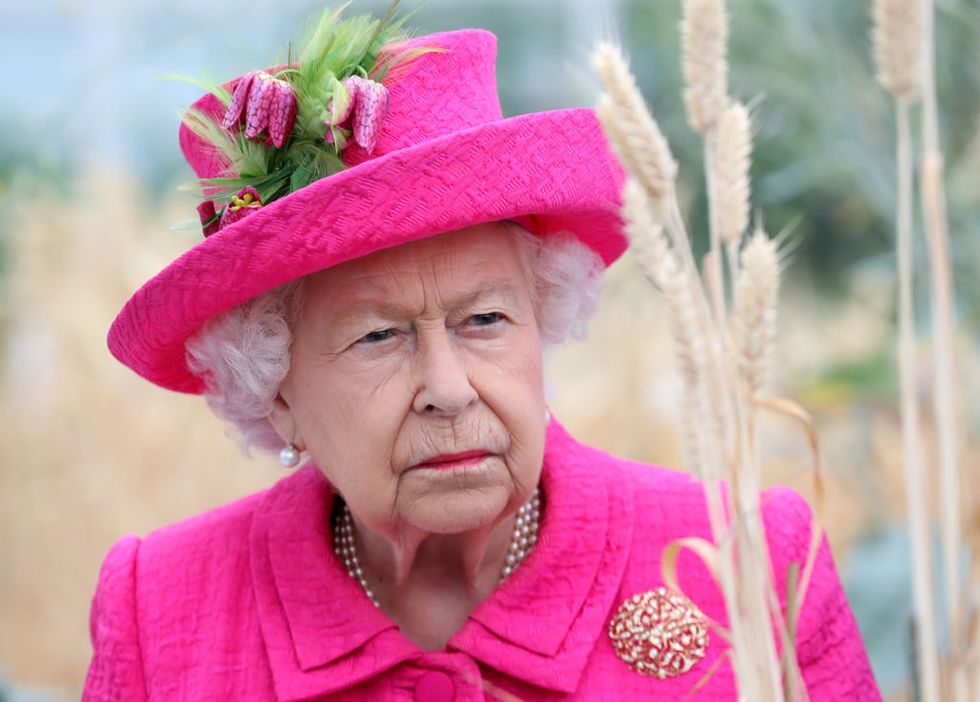 And they were strong, to say the least.
Not everyone was overly keen on the picture...

In fact, this may be the understatement of the year.
Some pointed out more specific aspects they didn't like.

This was a popular one.
Some commented on the overall "lifeless" vibe of the portrait.
Yikes.
The overwhelming majority disapproved.
@Telegraph I didn't like it at first.

— Just in a mood (@Just in a mood)1595967756.0
It seems the portrait was something of a let down for royal fanatics.
The picture began to get trolled on Twitter...
And people really didn't hold back, with some saying the Queen looked like she'd been CGI'd. We can't help but laugh.
Some thought the artist completely missed the mark.
And that something was just "off" about the way the Queen looks.
Other said she looks like a "mannequin."
@PHarry_Meghan She looks like a mannequin, terrible picture!

— Jewels Deren (@Jewels Deren)1595724831.0
Before going on to describe how generally terrible the portrait is. Uh-oh.
While some people could find the odd nice element, like the colors...
@Paul_not_Ringo I'm not impressed overly, colours are lovely but she has a cartoony look about her (the official one)

— cass 🌟💖 (@cass 🌟💖)1595923045.0
Tons of people pointed out that the Queen kind of looked "cartoonish"... not a good look!
Some tried to offer an explanation for this.

According to this guy, the artist focused too much on the background causing the facial features to get lost.
Overall...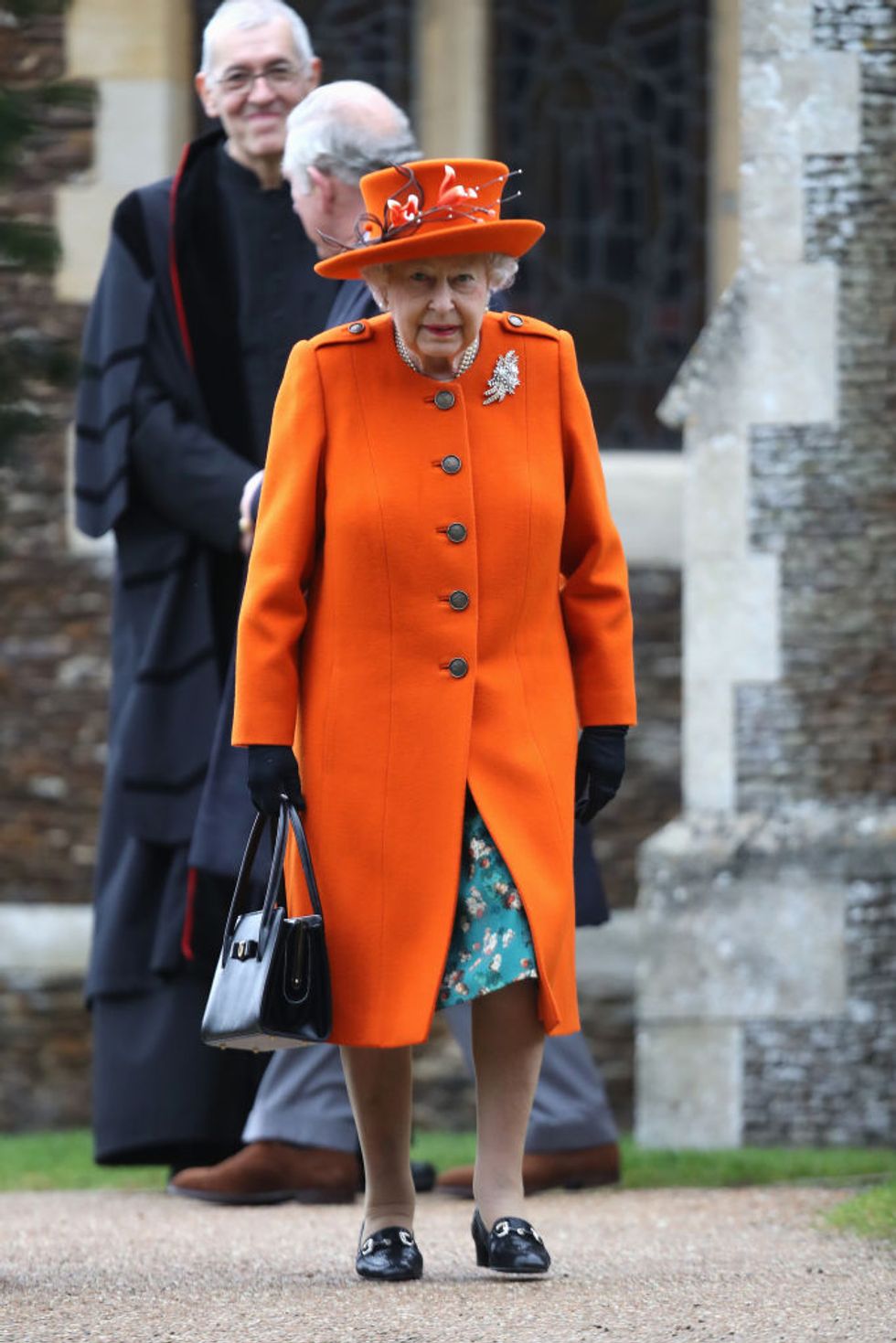 The general consensus was
not
good.
Take a look for yourself below:
Her Majesty The Queen looking incredible in a brand new portrait. https://t.co/8hn1GSMklY

— The Duke and Duchess of Sussex (@The Duke and Duchess of Sussex)1595712227.0
What do you think?
But it's the Queen's response that has many feeling scared.
The Queen attends first ever virtual unveiling of her new portrait https://t.co/lHCLPqTcO3

— The Sun (@The Sun)1595898000.0
When she saw the painting, she made a revelation that has some feeling worried.
The Queen has been self-isolating in Windsor Castle since March.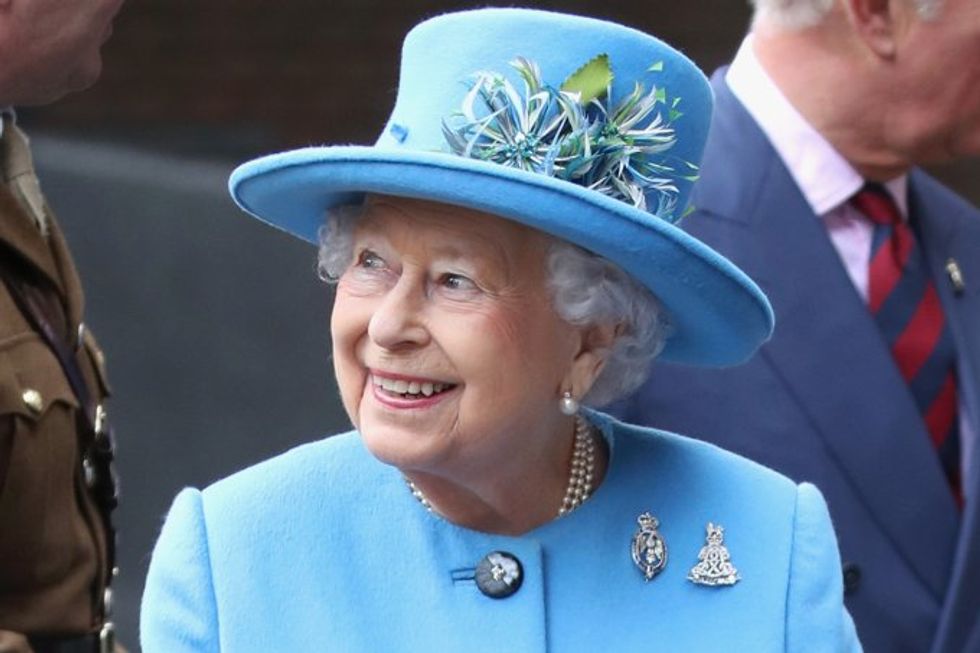 And is set to travel to Balmoral in Scotland over the summer.
But upon seeing her painting, she expressed "hope" she'd see it in real life.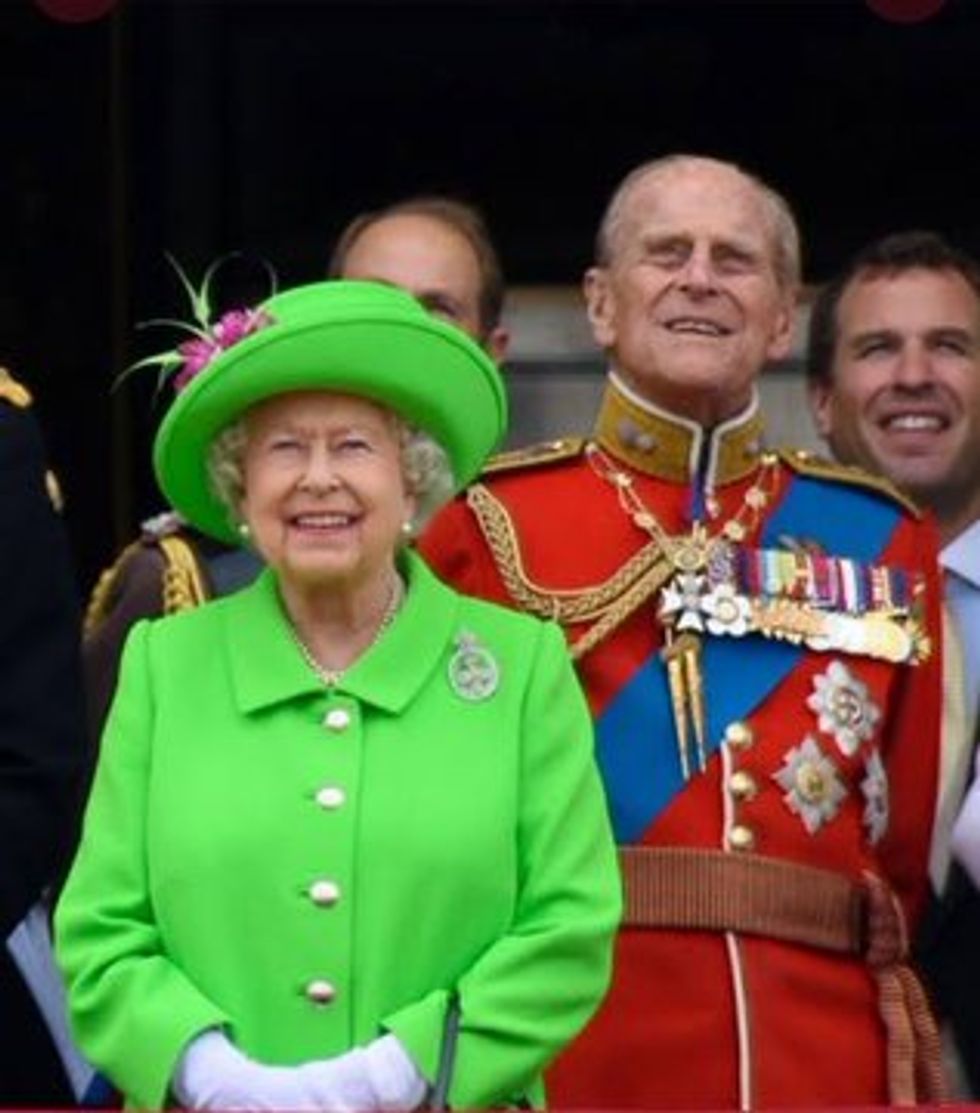 Which has left many wondering whether she'll ever return to Buckingham Palace.
"I'm glad to have had a chance to see it."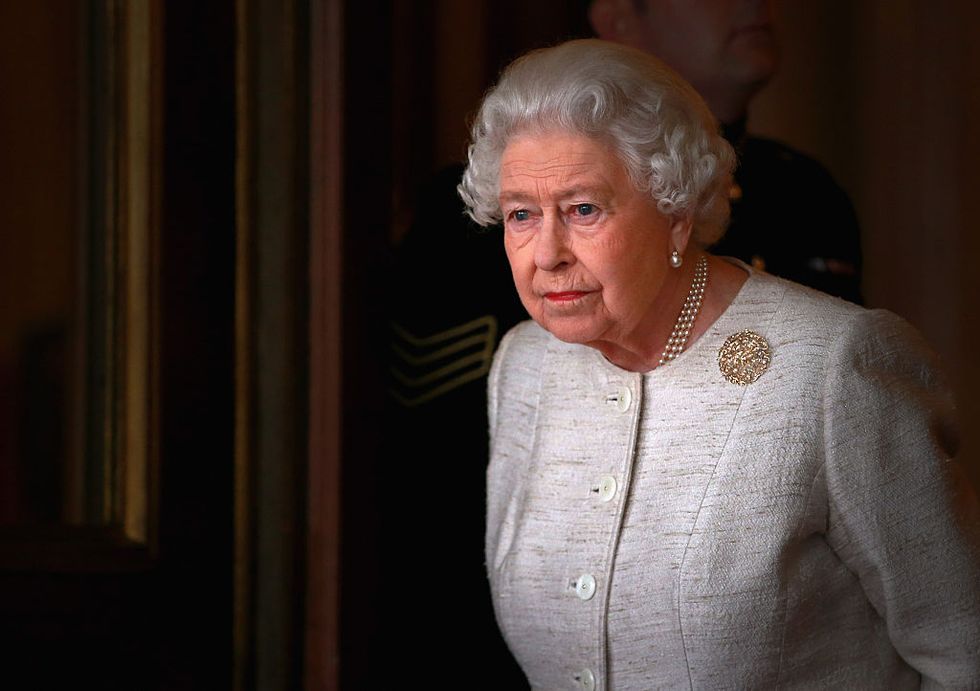 What 
does 
the future hold for the Queen? Want to learn about another tragedy in her life? Scroll on for the details of her relationship with baby Archie ...