Like the rest of us, celebrities are just normal people. Some days, they feel like throwing their hair up into a messy bun and donning a pair of their favorite pajamas on for a movie night. It seems like, nowadays, many A-List celebrities are more fond of that casual, make-up free look as opposed to the perfectly groomed appearance that we're used to.
Women like Alicia Keys have paved the way for natural beauty, taking the world by storm with their beautiful naked faces. They have proved to be the perfect role models for young girls, teaching them that make-up should only be used as an accessory as opposed to a necessity.
Check out these celebrities who have shown the public that you don't need make-up to be confident!
1. Rihanna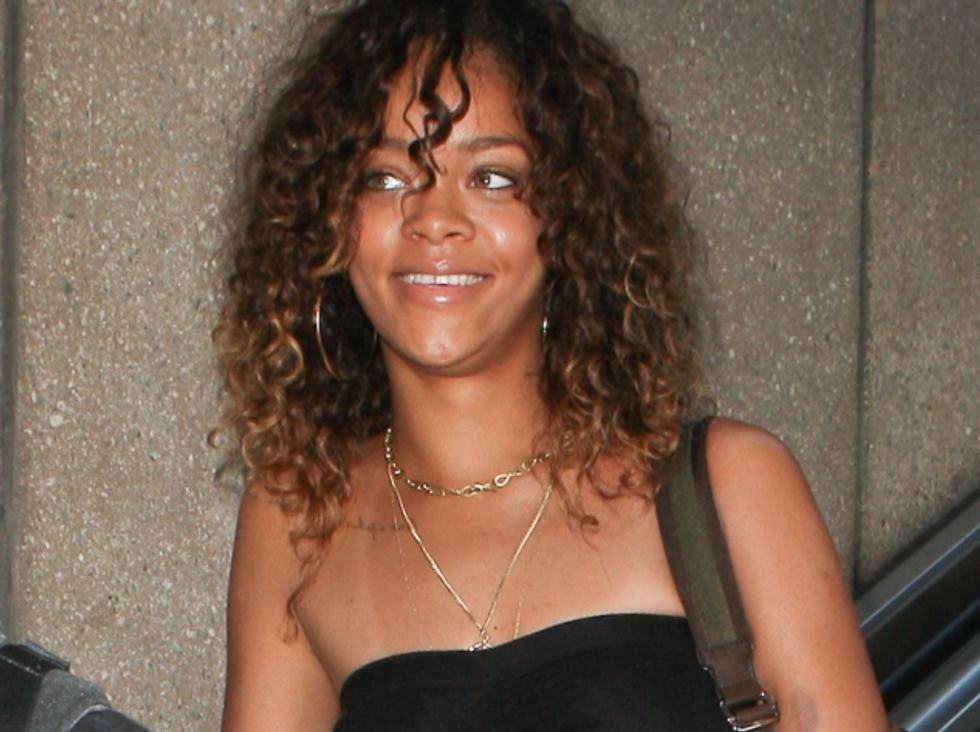 The queen of the beauty industry really knows how to strip things down when she needs to.
2. Bella Thorne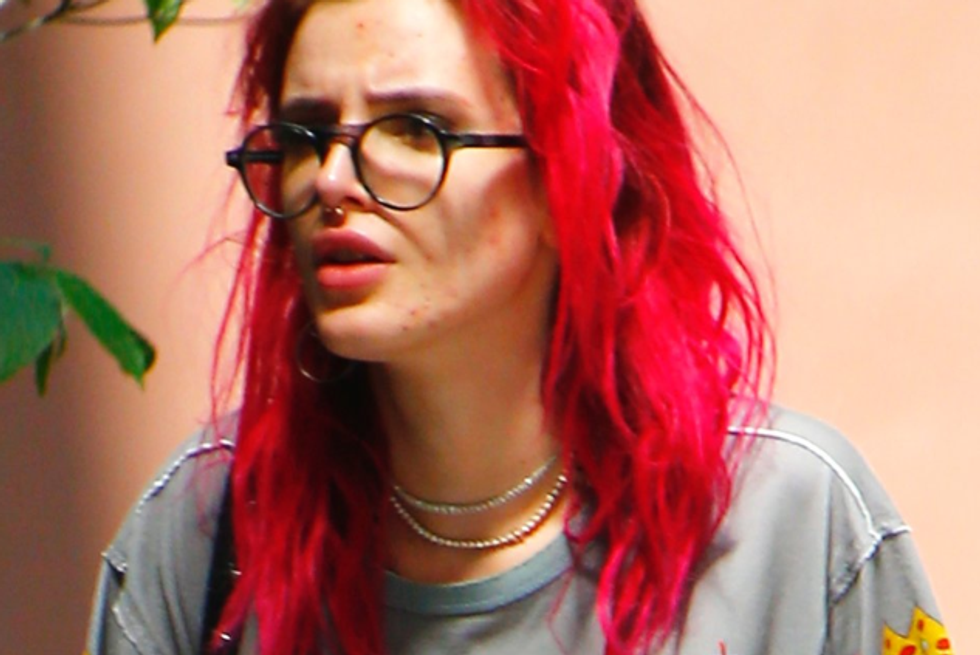 Bella does her best to promote body positivity, especially over social media. The star is trying to normalize facial imperfections such as pimples and scars.
In a short documentary with Vogue, she revealed she struggles with her skin.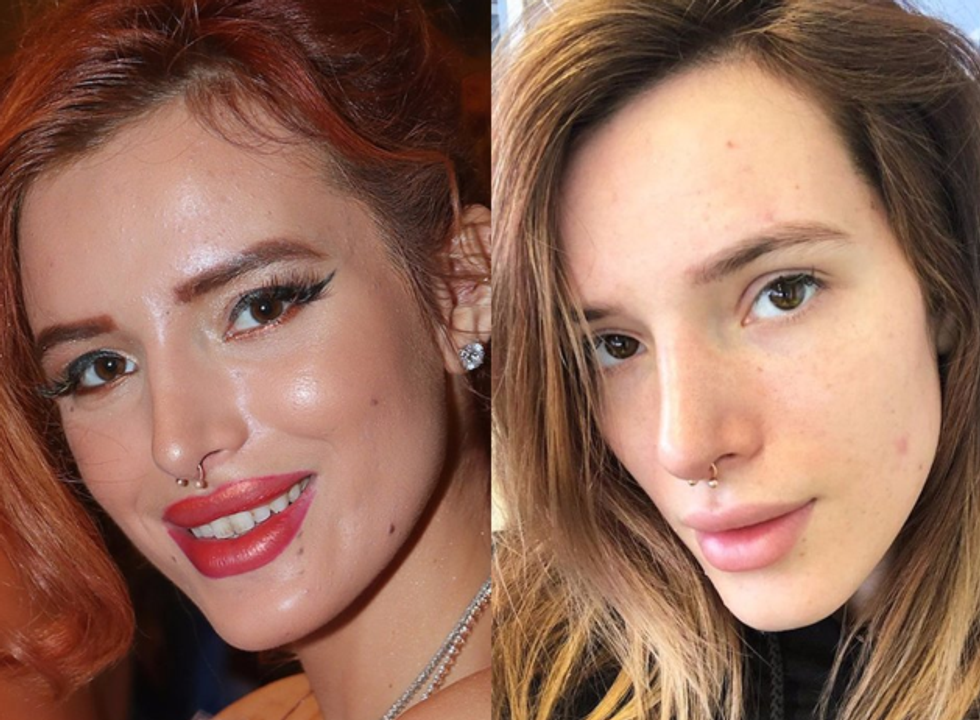 Bella revealed that she has always had cystic acne, but that she doesn't want to shy away from showing us her bare face. You go, girl!
3. Ashley Graham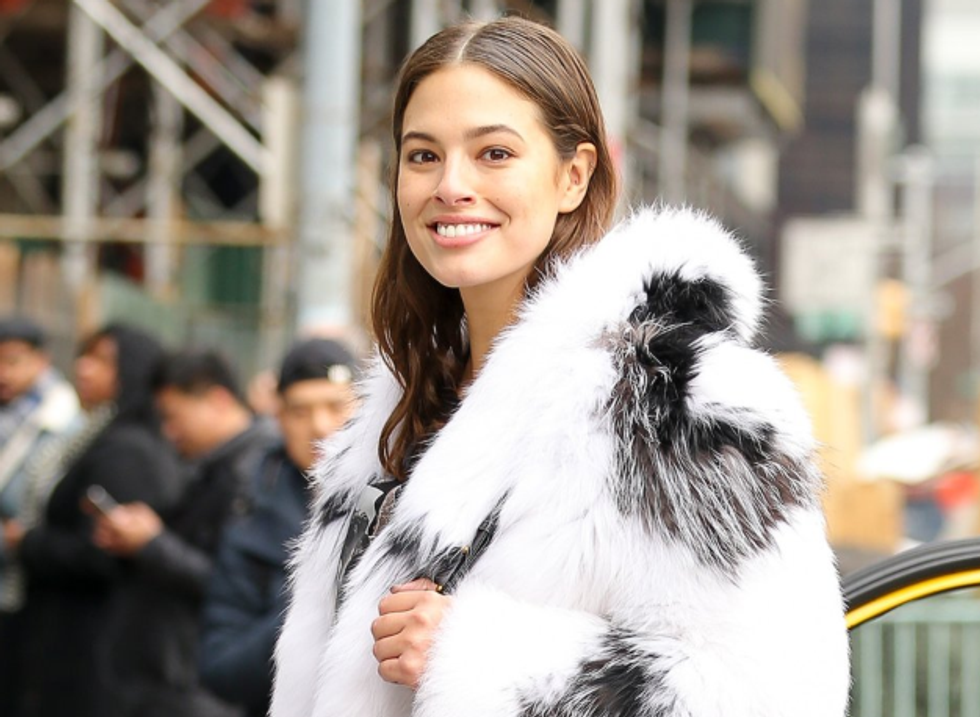 Known best for her plus-size modeling career, Ashley is a definite top dog when it comes to being confident in your own skin.
4. Andra Day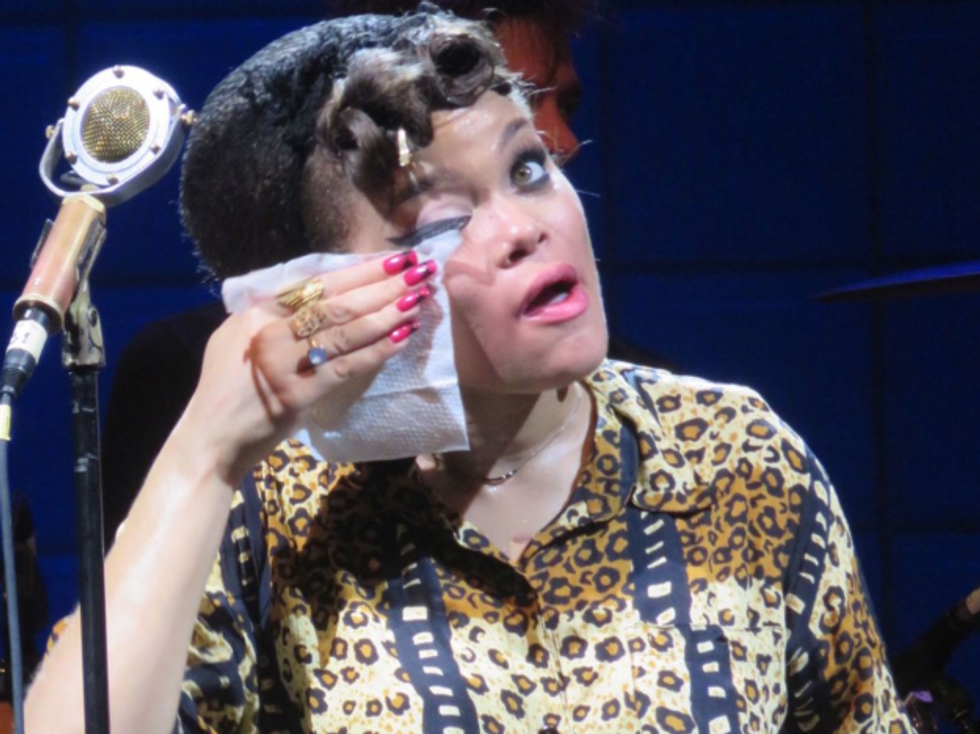 This singer made a bold statement as she removed her make-up at a show in Brooklyn. You don't need that eyeliner, girl. You got this.
5. Kate Bosworth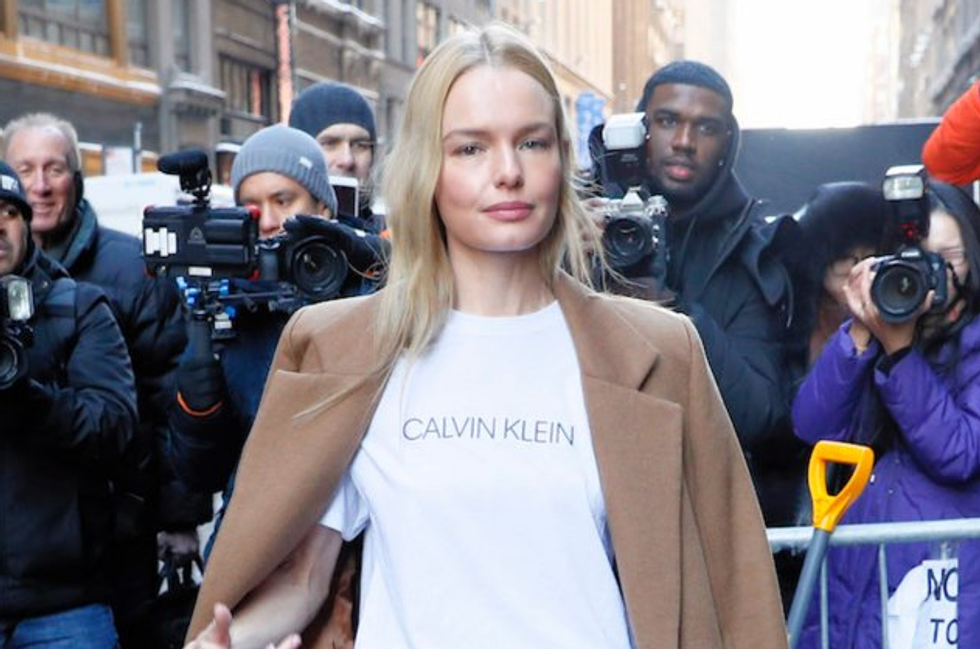 Kate decided that she would go make-up free while attending New York Fashion Week, making sure that the paparazzi got a good shot of her in all of her natural beauty.
6. Alicia Keys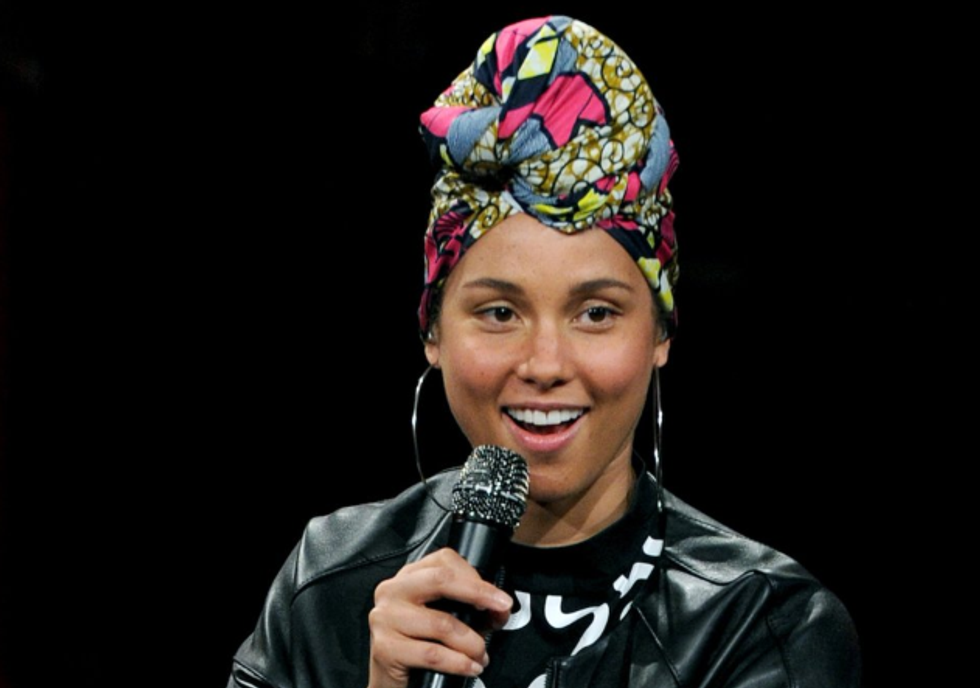 The absolute queen of being bare-faced.
Alicia's been keeping it stripped back since 2016.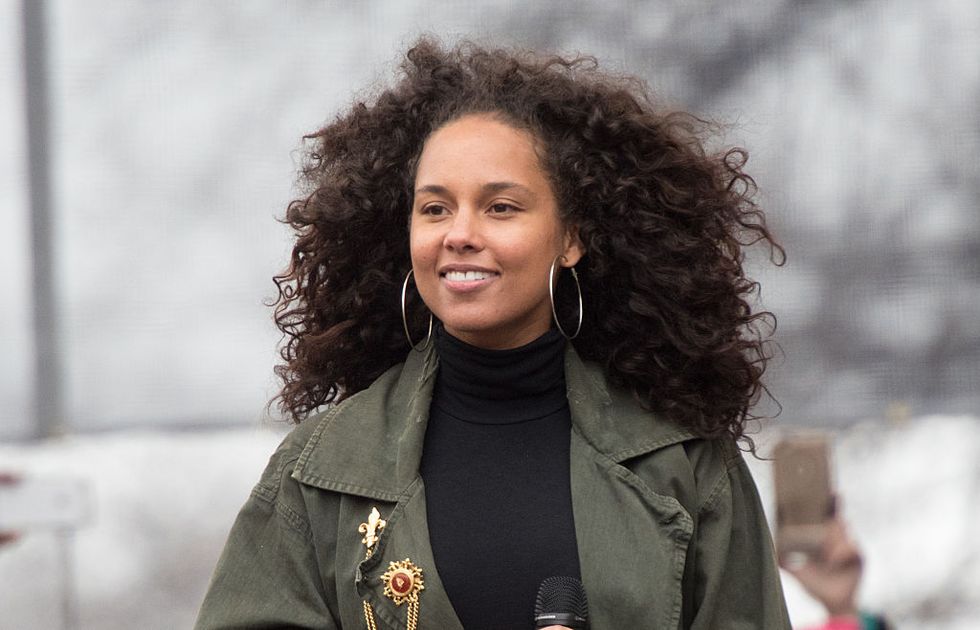 Even during big-name events like the Grammy's, Alicia performed without make-up on, dazzling audiences with her glowing skin.
7. Lucy Hale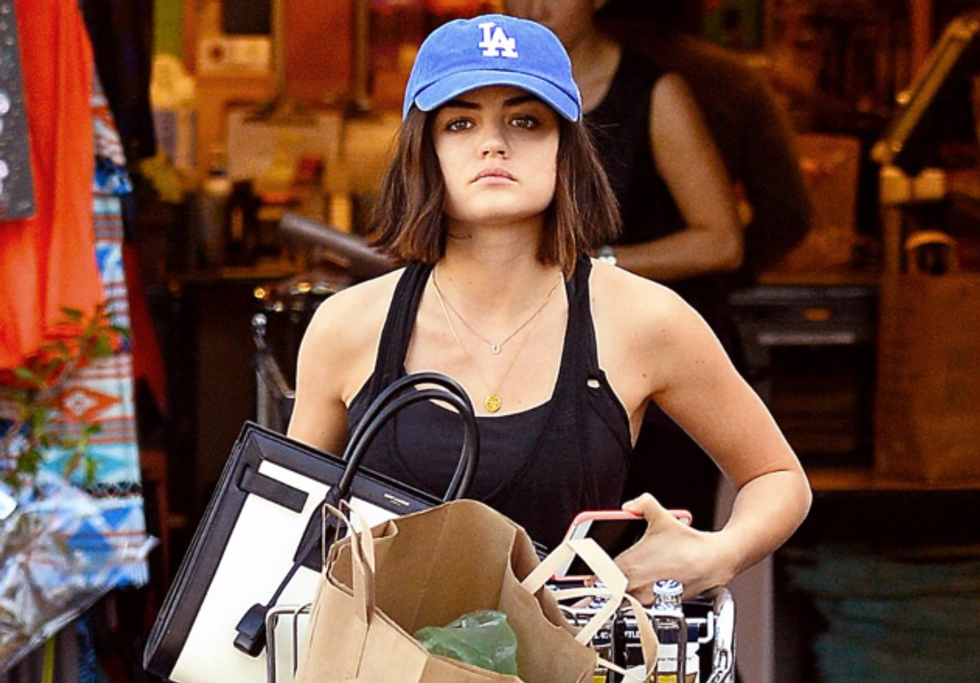 The
Pretty Little Liars
star
has been seen out on multiple occasions without make-up. She really knows how to work that bare face!
8. Jennifer Garner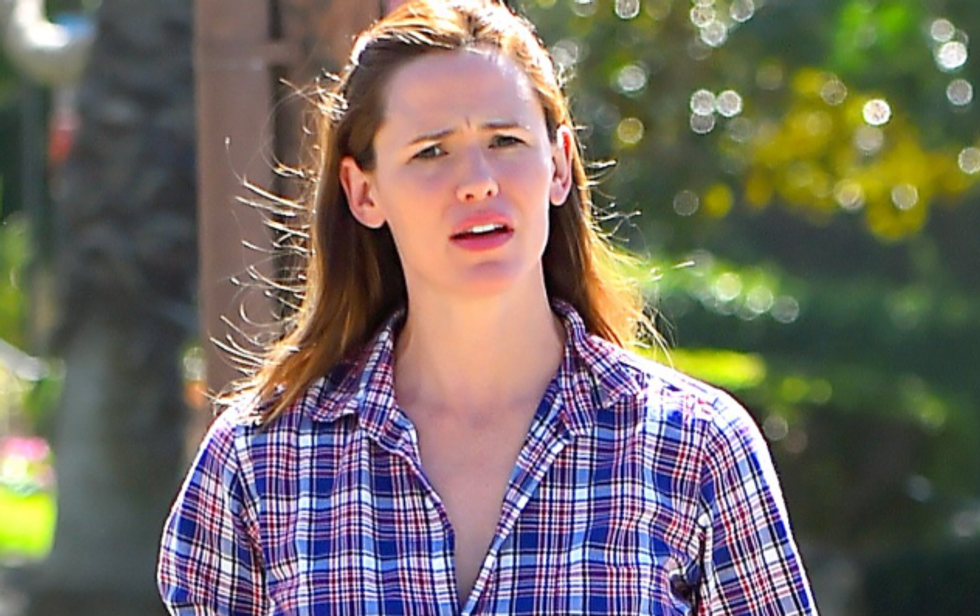 Garner admitted a while ago that she doesn't wear make-up unless she has to for work.
9. Keira Knightley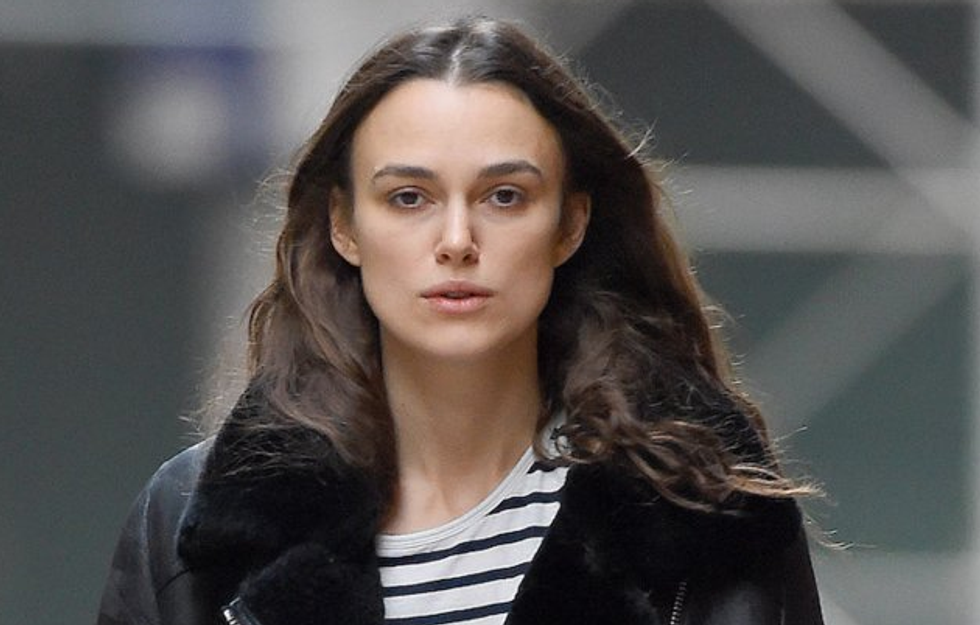 If there's one lady who is going to look literally perfect without make-up, it'll be Keira. And she does. I'm telling you, it's those razor-sharp cheekbones...
10. Angela Simmons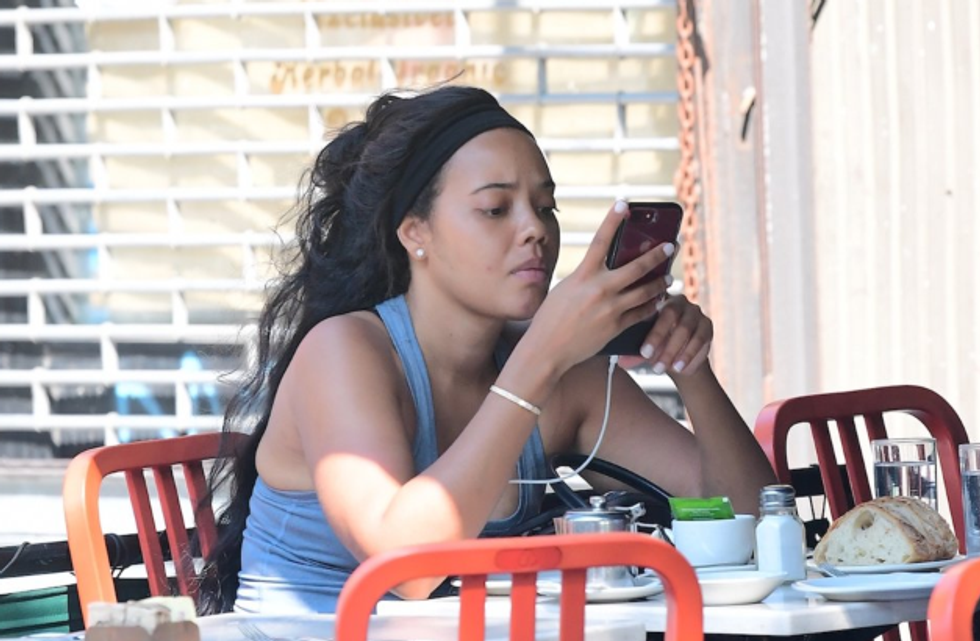 Here she is in all of her bare-faced glory, taking a well-deserved break after a workout session.
11. Karlie Kloss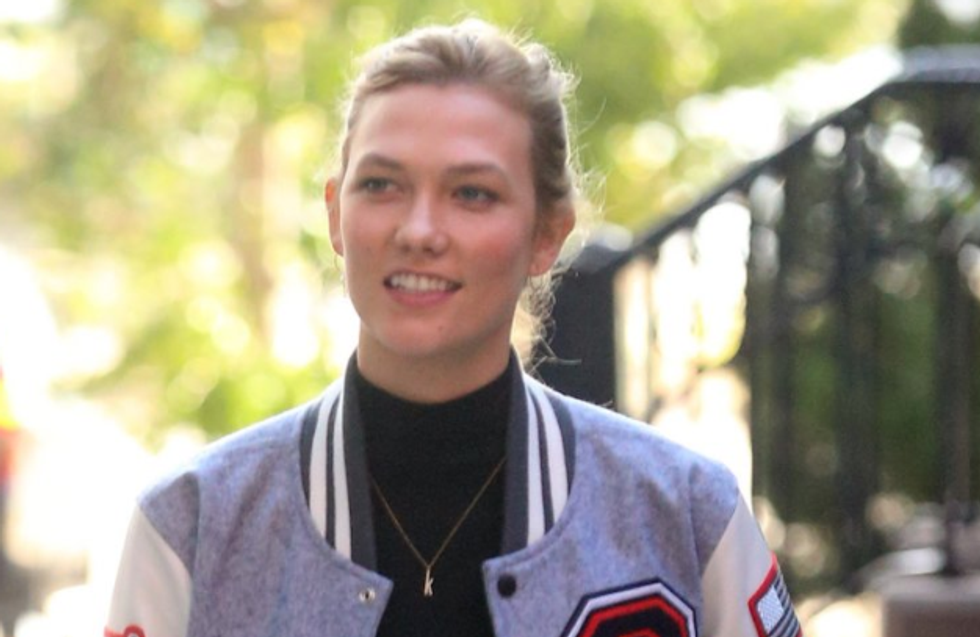 Being a supermodel often means adhering to the pressures of the beauty industry. But not for Karlie. She's out here to snatch wigs with her natural beauty.
12. Mary J. Blige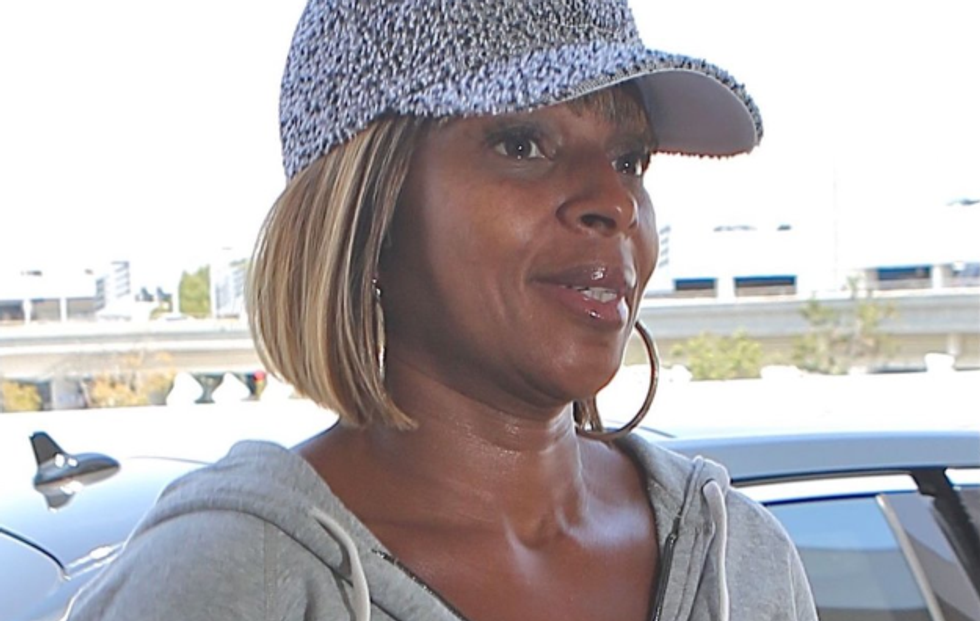 Mary really knows how to travel lightly, keeping it casual during these snapshots taken at the airport.
13. Selena Gomez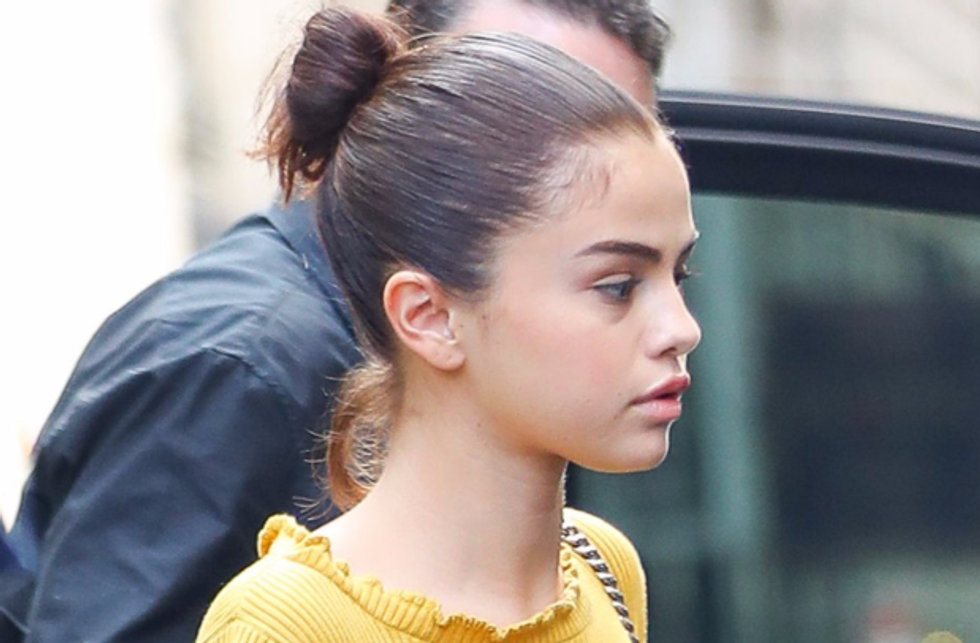 Selena has always been pretty open about the struggles that she's been through with her skin and body.
After facing many controversies about her weight and overall appearance, the Disney star clapped back.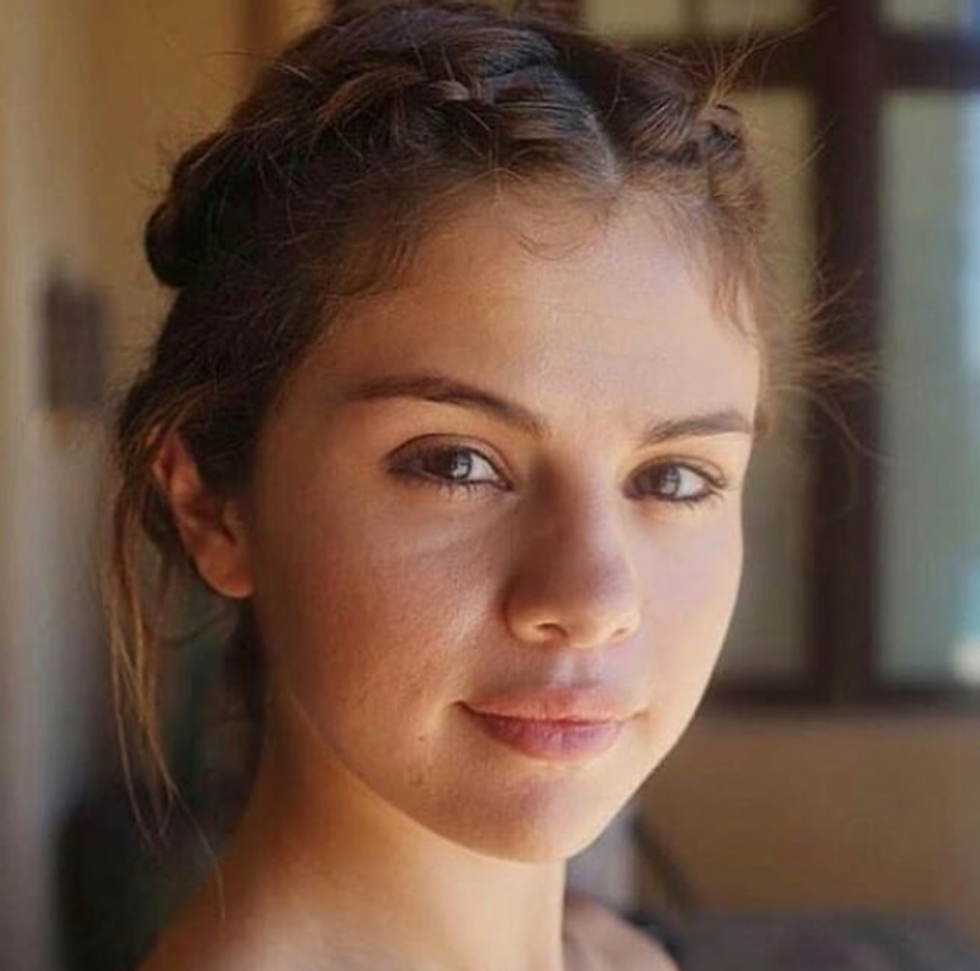 The haters aren't going to stop Selena. She revealed that she battled depression for over 5 years and how insecure she felt at the time. But after the healing process began, she is slowly finding her feet again.
14. Kim Kardashian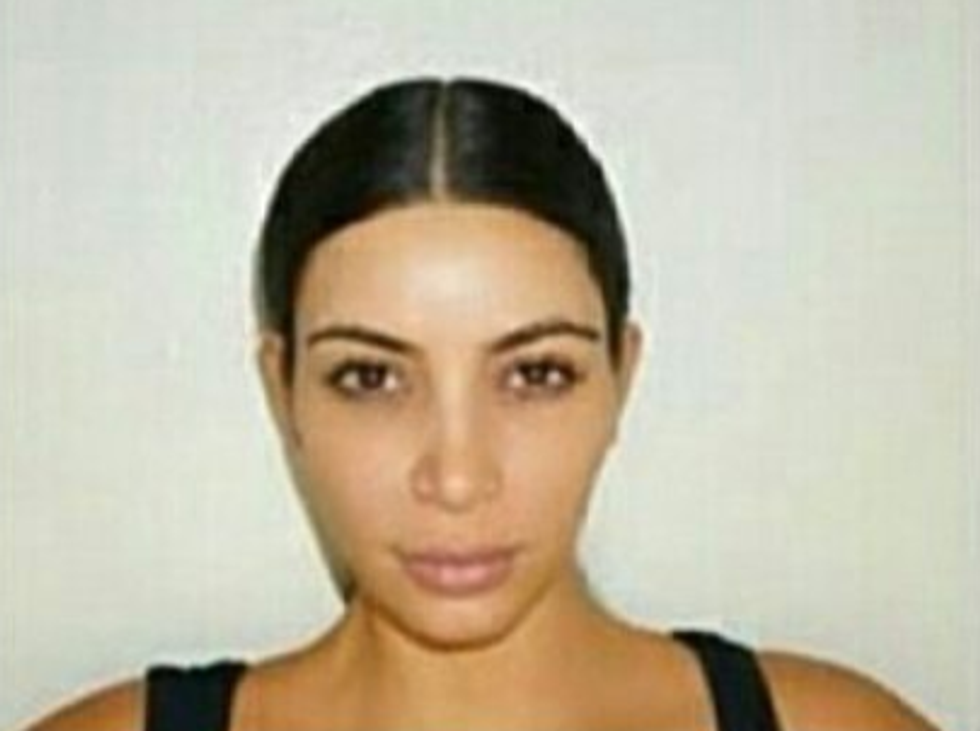 The entire Kardashian family seems to rule modern pop culture with their latest ventures into the beauty industry taking the world by storm.
But, while we're used to seeing them looking glam, they also know how to strip it back.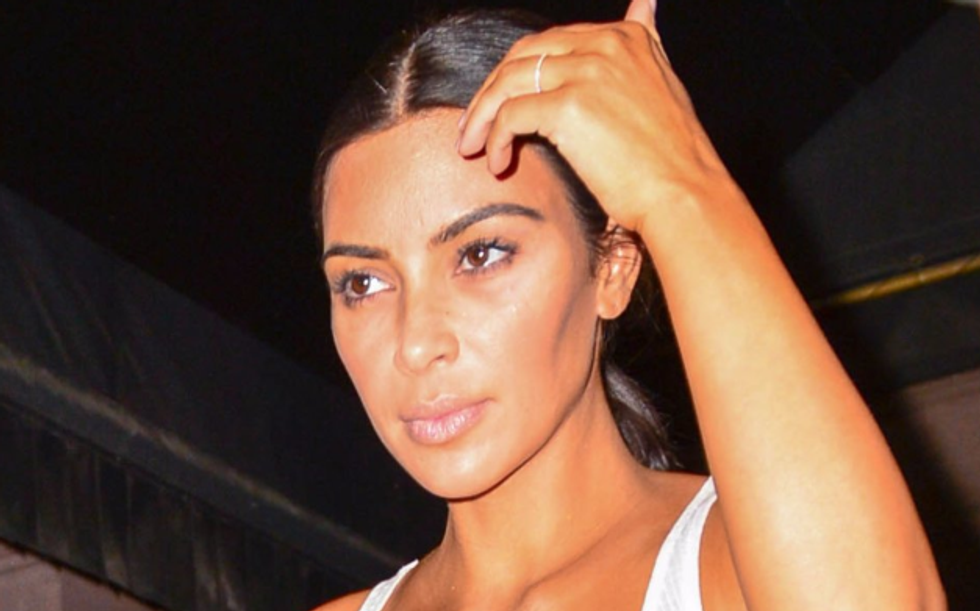 Check out Kim's bare face as she sports a casual, white tank and a low ponytail.
15. Chloe Grace Mortez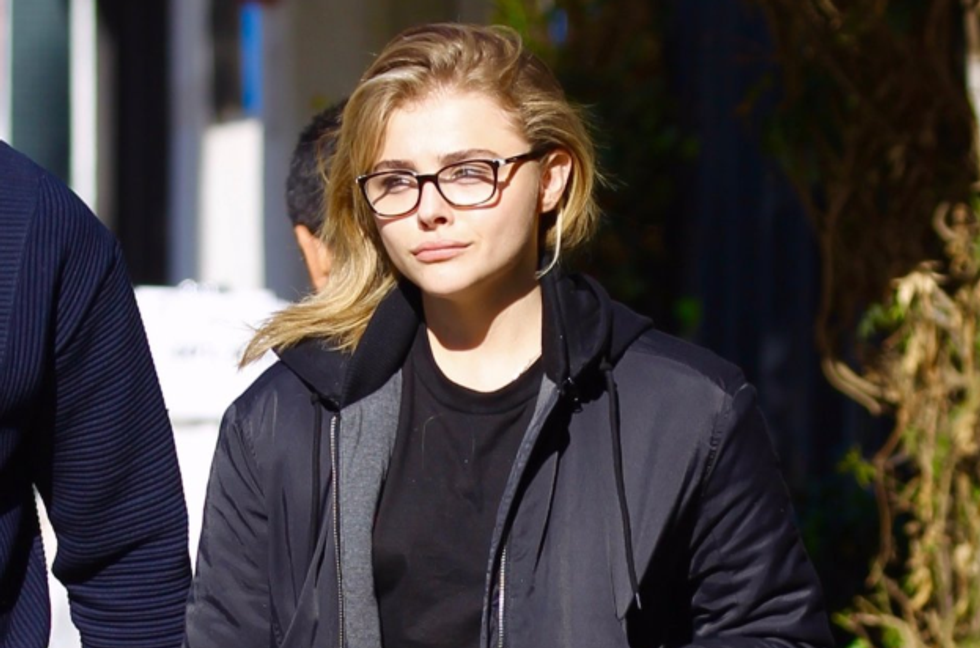 When she's walking the red carpet, we might see Chloe dolled-up to the max, but other than that, she prefers the natural look.
16. Alessandra Ambrosio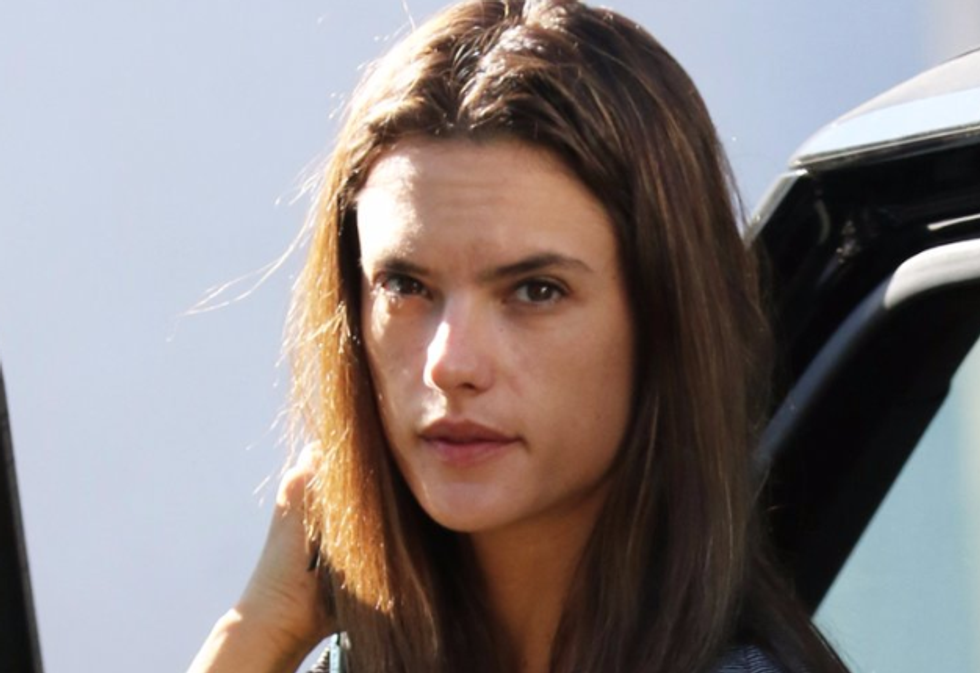 Being a "Victoria's Secret Angel" meant that Alessandra maintained her image most of the time, but, since retiring her wings, the model continues to shower us with angelic looks.
17. Naomi Watts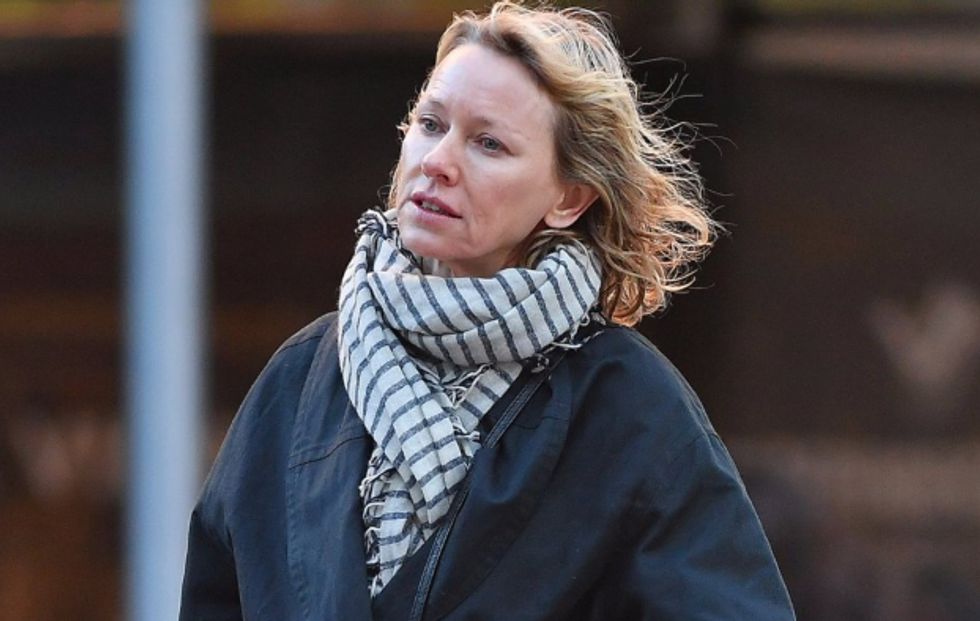 Grabbing a coffee never looked so good!
18. Heidi Klum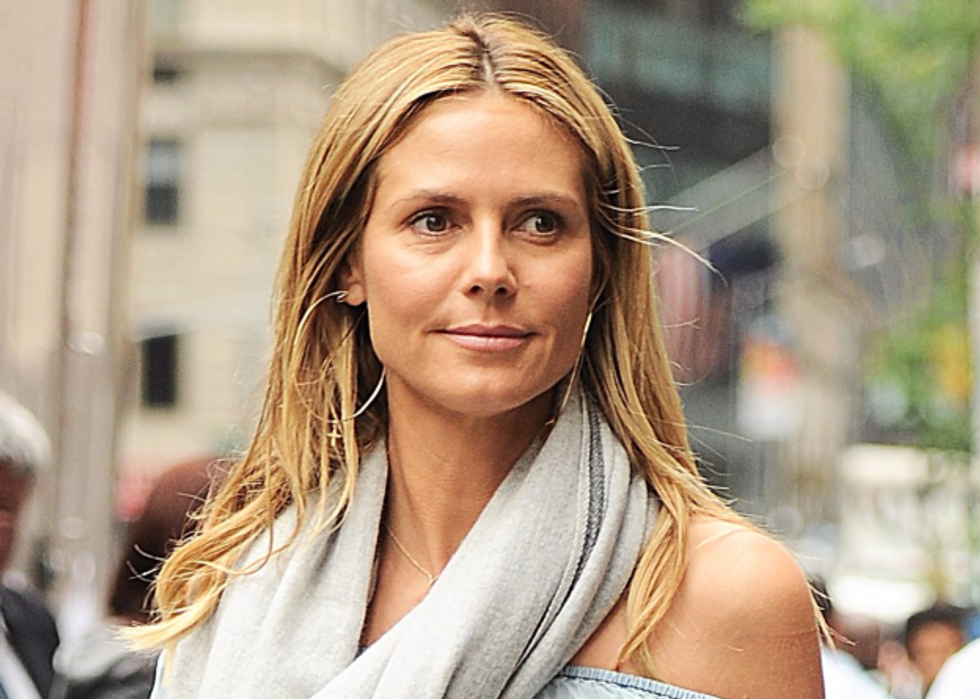 Even without make-up, Heidi keeps that sun-kissed glow to her skin.
19. Ashley Benson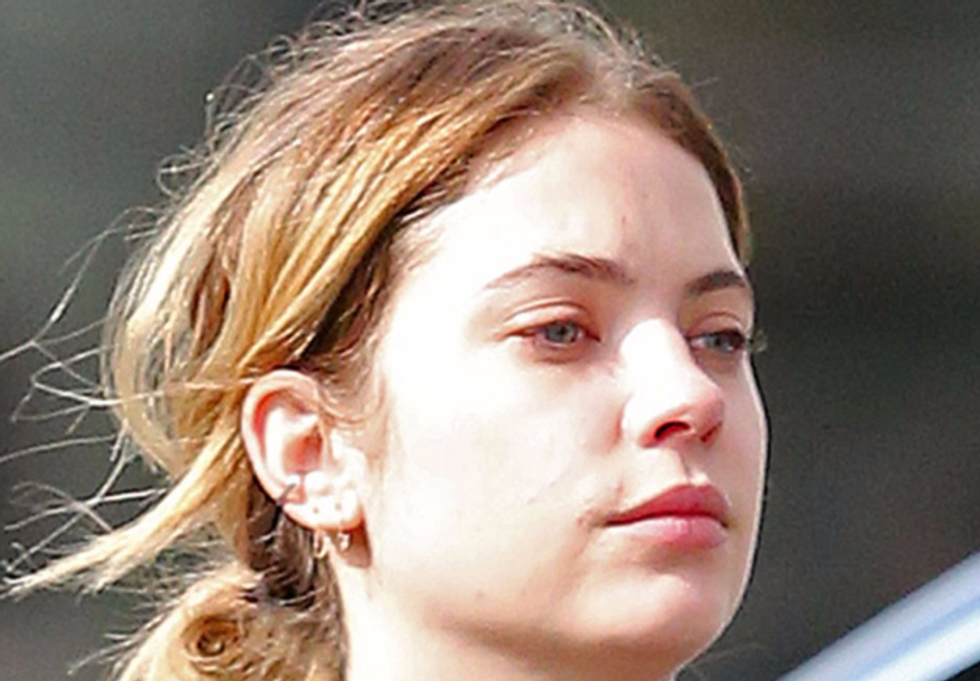 Just like her co-star, Lucy Hale, Ashley has also been seen on multiple occasions make-up free. This shot was taken while she was taking a nice stroll through West Hollywood.
20. Beyonce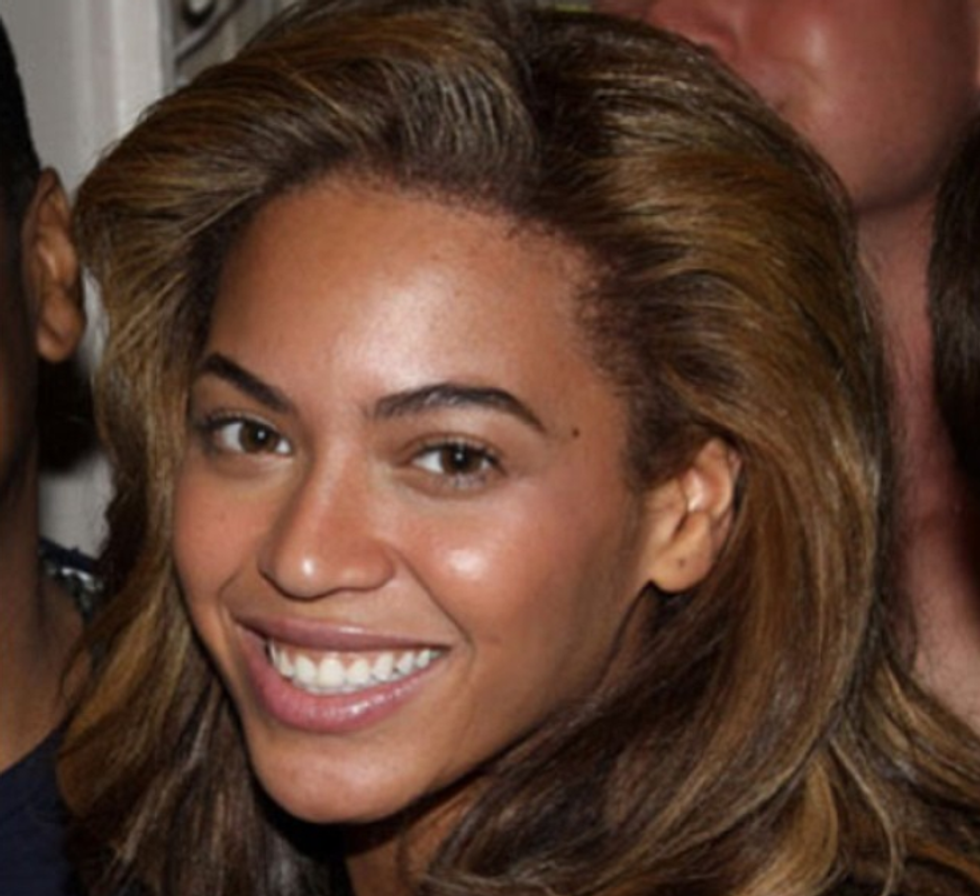 Do I need to say anything here or does the name already make you think one thing? Gorgeous.
Beyonce is fearless when it comes to the spotlight.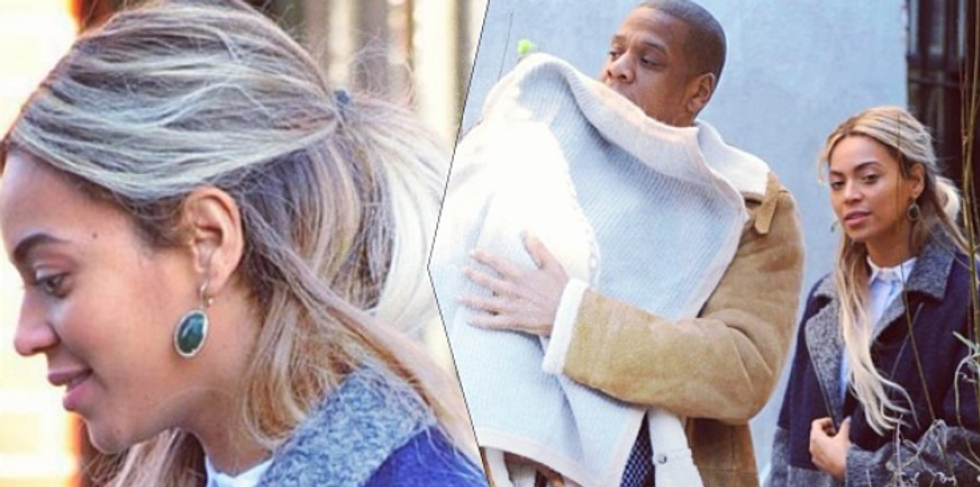 Here she is with her husband and their child with no make-up on her face whatsoever. Stunning.
21. Kelly Rutherford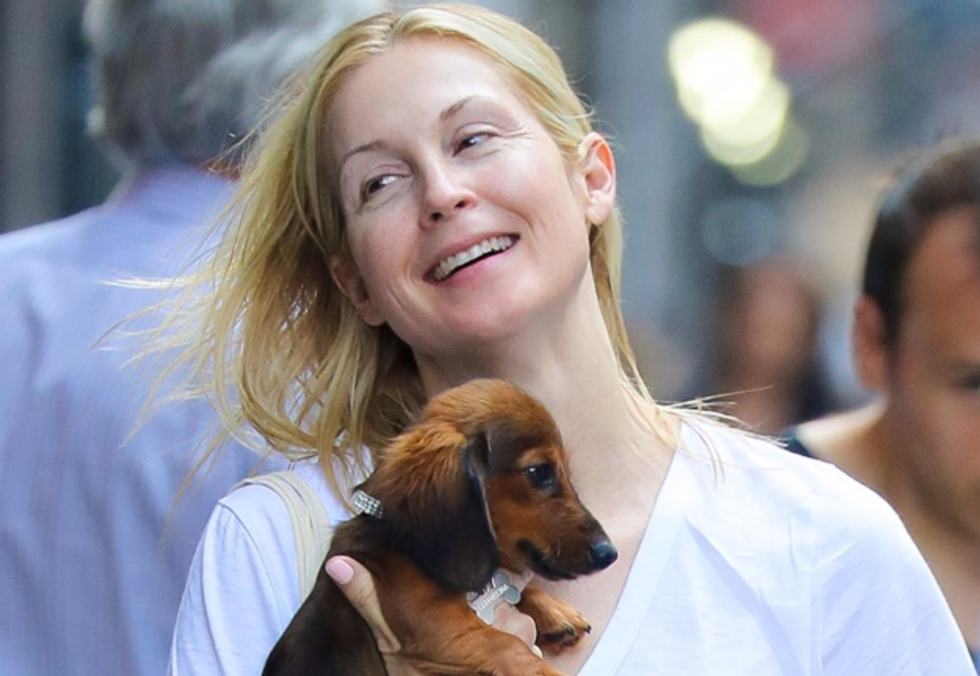 What's cuter? Kelly's bare face or that adorable puppy she's holding?
22. Whitney Port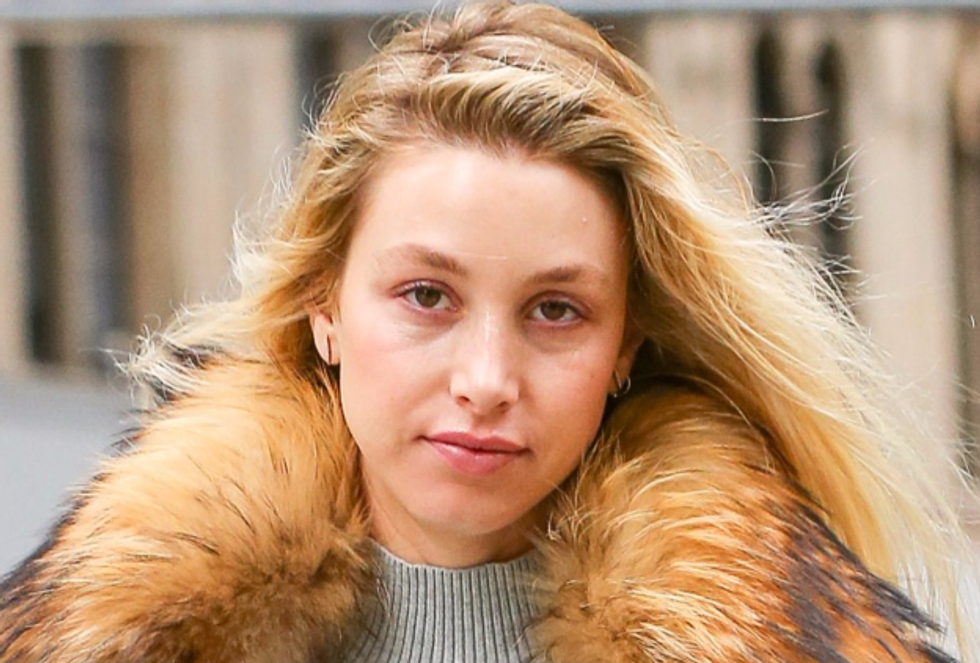 Wearing colors that suit your skin tone can be the perfect alternative to wearing make-up.
23. Gigi Hadid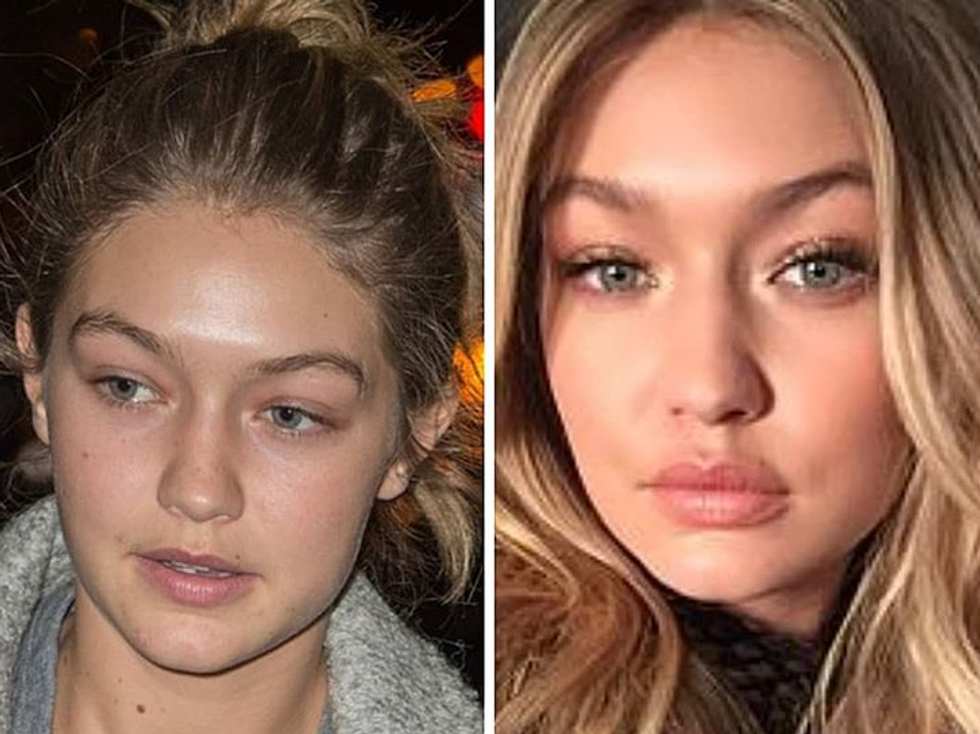 Another supermodel with a beautiful bare-face is Gigi. I mean, I don't think you could ever catch her on a bad day because she doesn't have any.
24. Demi Lovato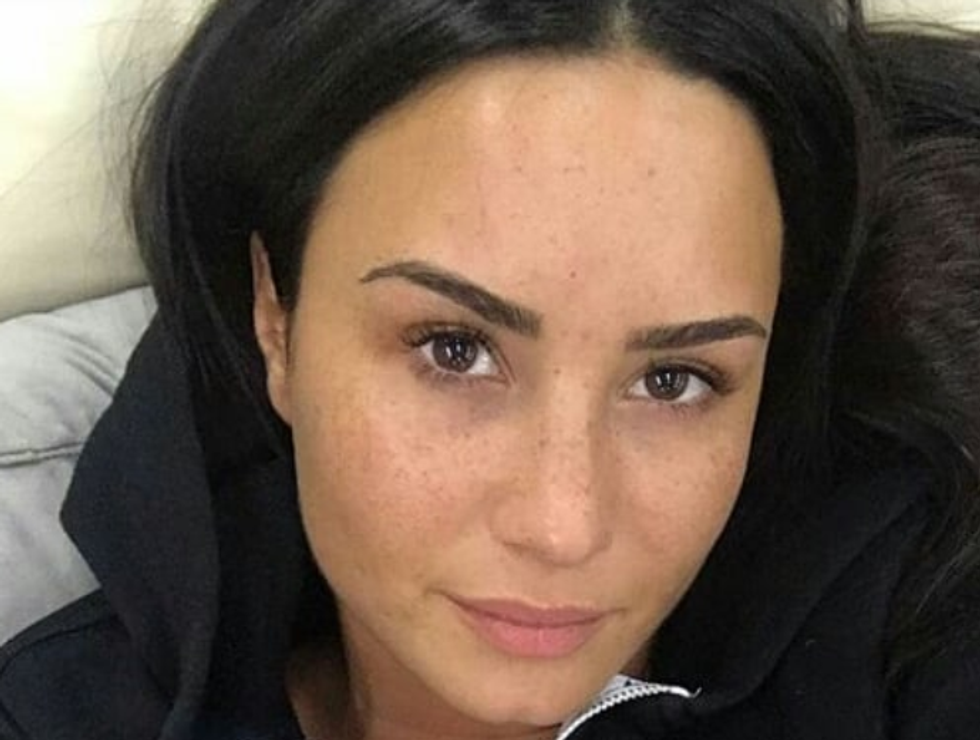 Despite all of the highs throughout her career, Demi's had some major lows. The singer and actress has always been open about her journey, from how she was bullied as a child, all the way to her eating disorders.
And since she managed to heal from most of her traumatic past, she's become more confident.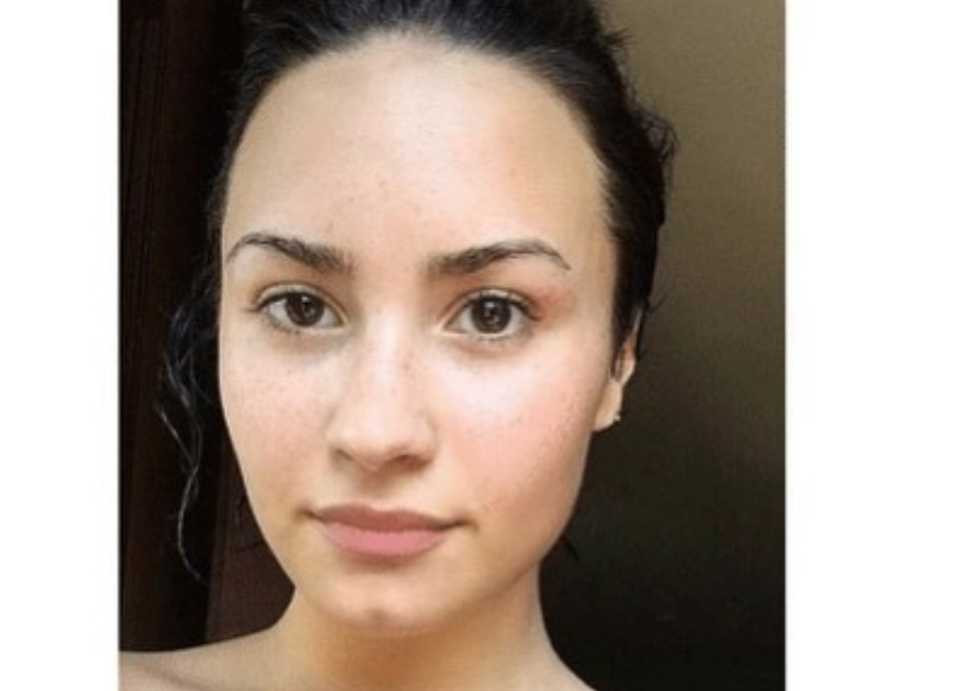 So confident, in fact, that she ditches her make-up more often than not and urges her fans to do the same.
25. Helen Mirren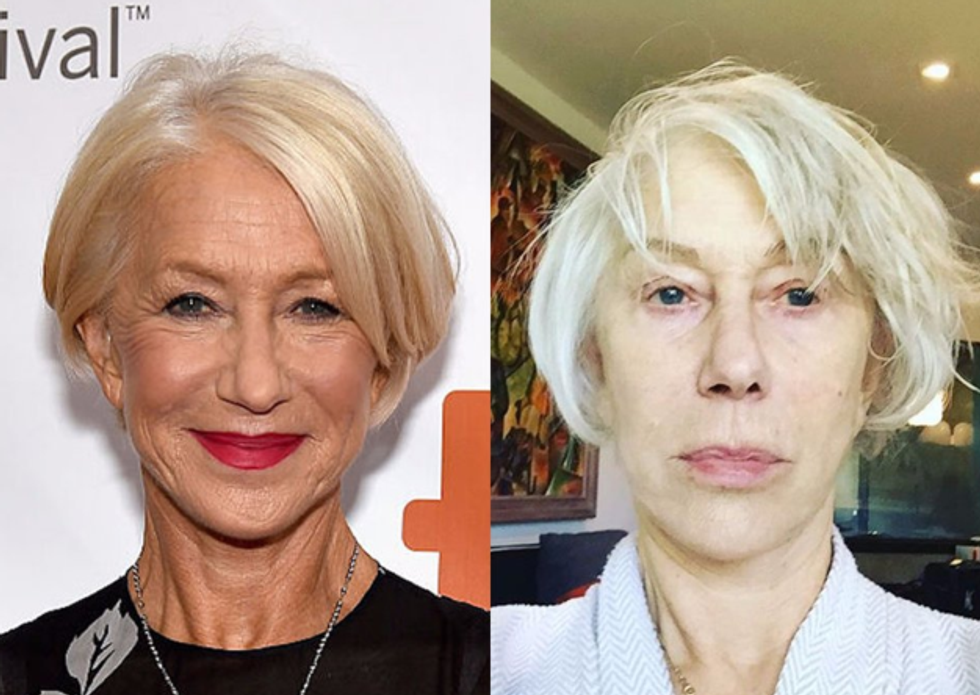 Before the 2018 Oscar's were set to begin, Helen shared this selfie of her before her glam squad got to work, prepping and priming her for the award show.
26. Bekah Martinez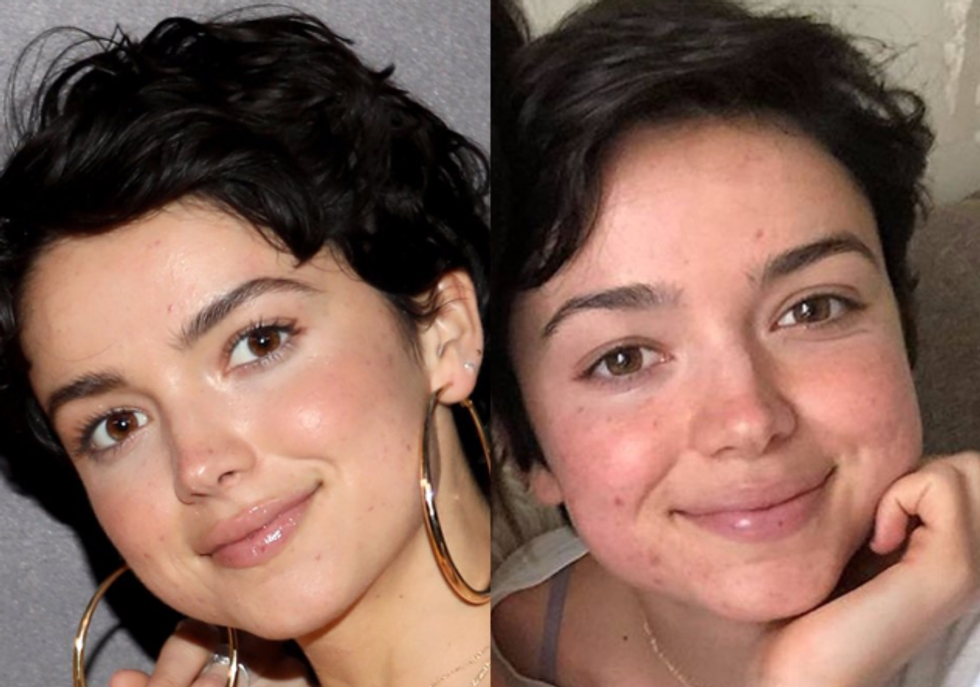 The Bachelor
star, Bekah Martinez, likes to keep her make-up simple on the daily, but I for one think that she looks just as beautiful without it.
27. Ashley Laconetti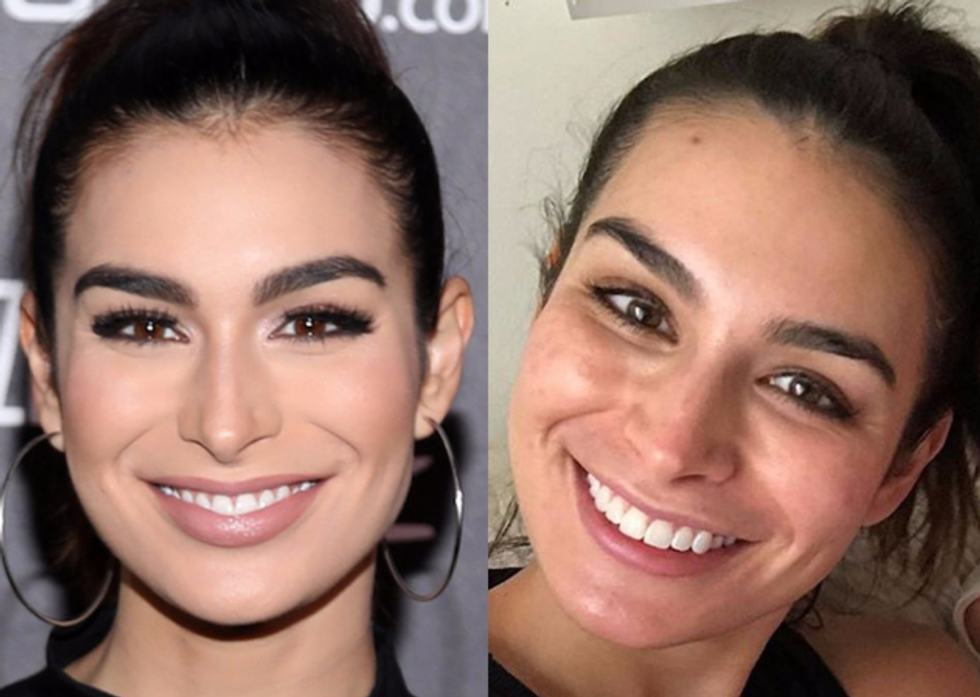 Ashley decided against her bold eyes and falsies when she posted this selfie with her fellow
Bachelor
buddy, Bekah.
28. Christina Aguilera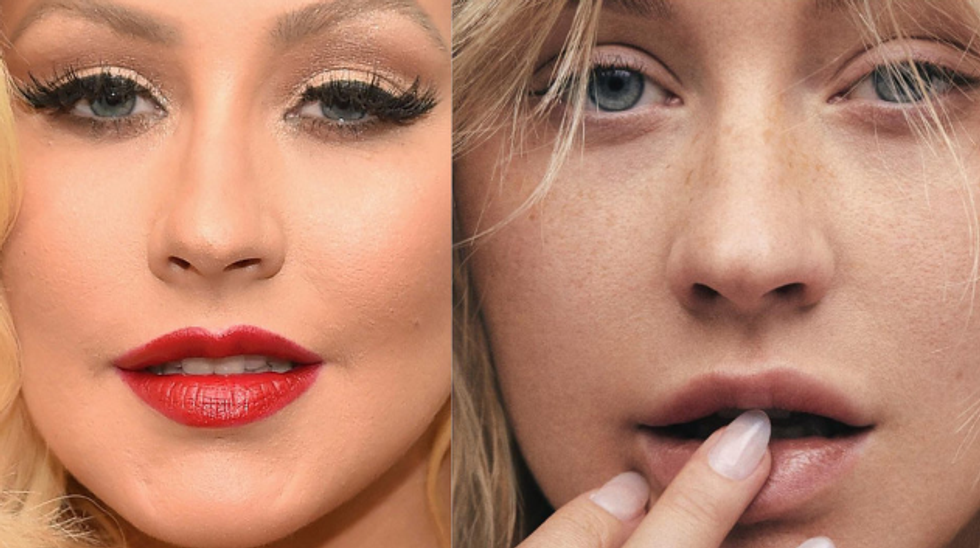 In 2018, Paper Magazine released a selection of stripped back photographs of Christina. Fans loved the fact that all of her little freckles were on display.
29. Ellen DeGeneres (and Portia de Rossi)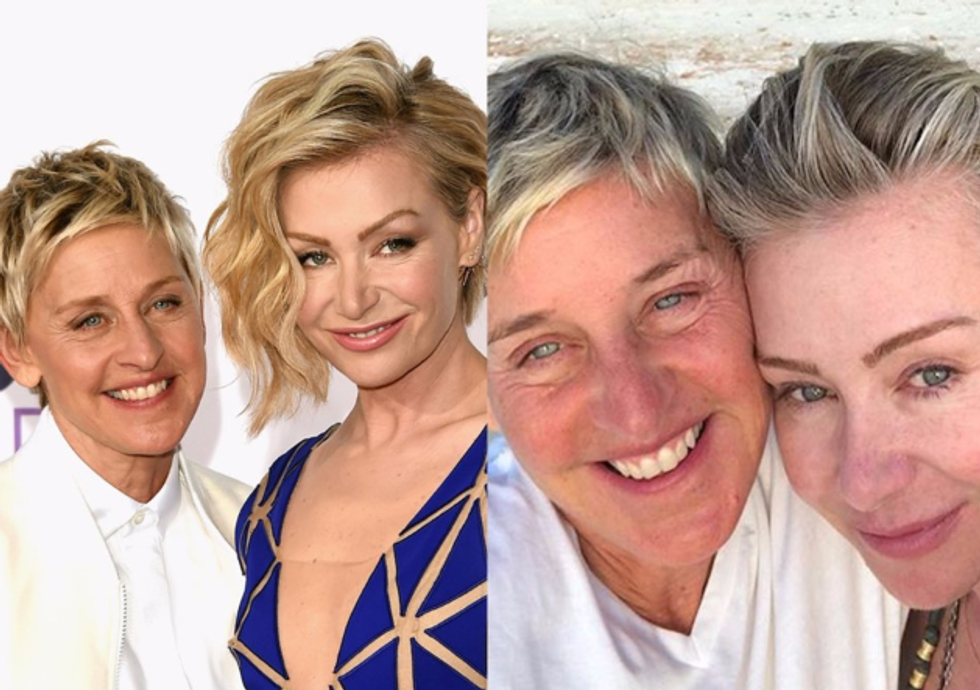 The couple posted a make-up free selfie to Instagram, wishing all of their fans a happy spring break.
30. Tyra Banks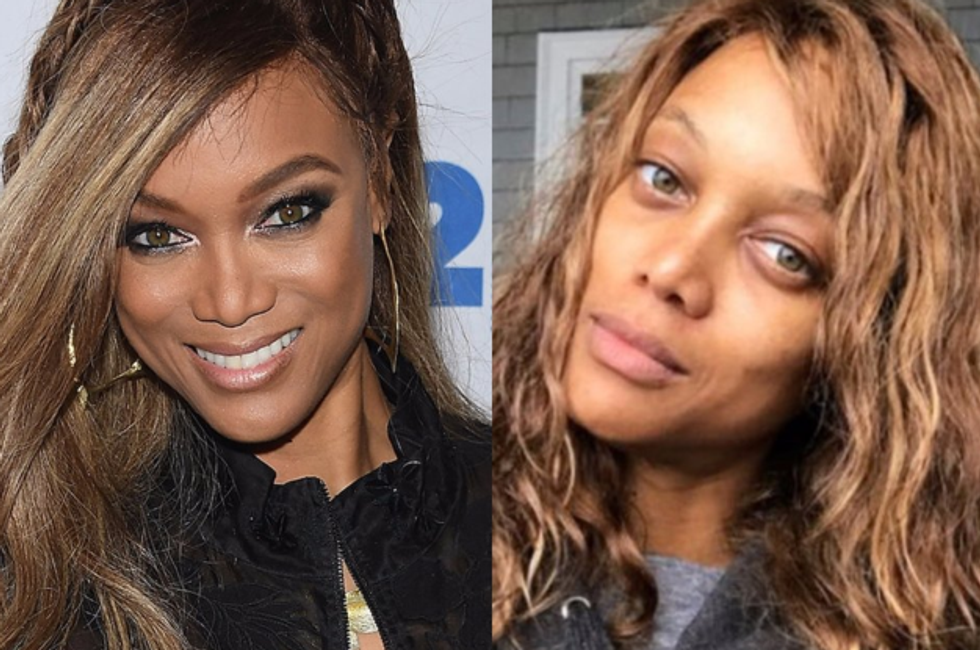 If there's anyone that is an expert at working the camera, it's this woman.
Over the years, we've seen Tyra go all-natural and still look fierce.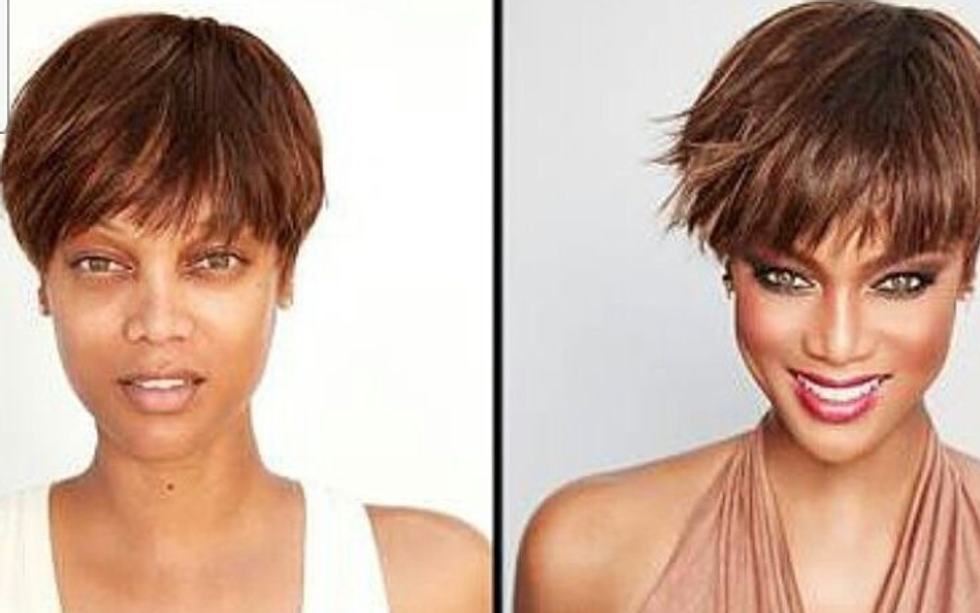 She may be one of the best models of our generation, but she still knows how to keep herself grounded. In this house, we stan Tyra.
31. Cindy Crawford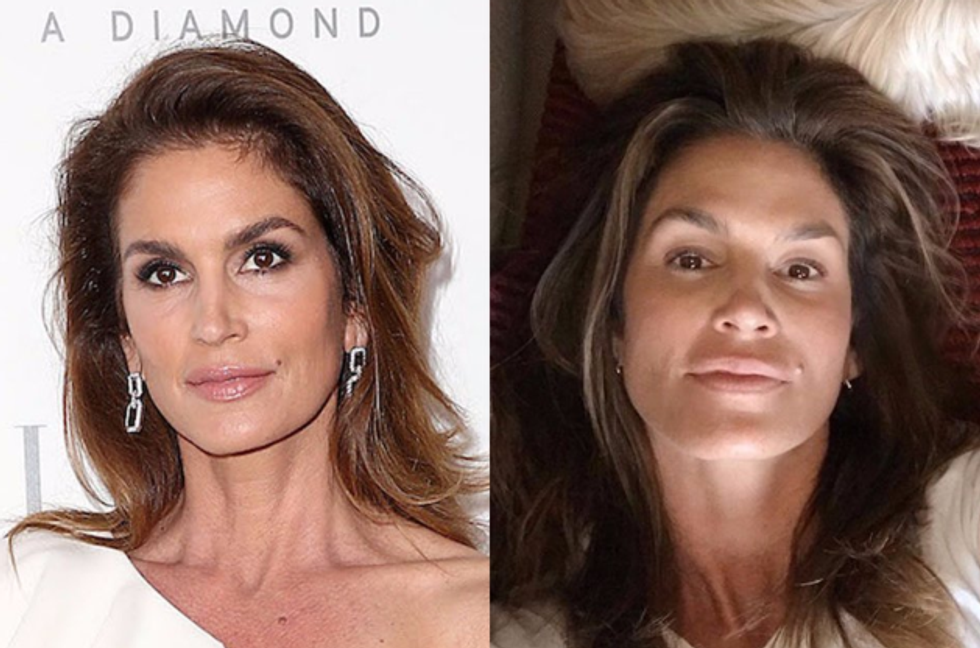 Speaking of the best supermodels, up next is Cindy Crawford. An icon of all generations. And after seeing her bare face, we can't help but fall deeper in love.
32. Zendaya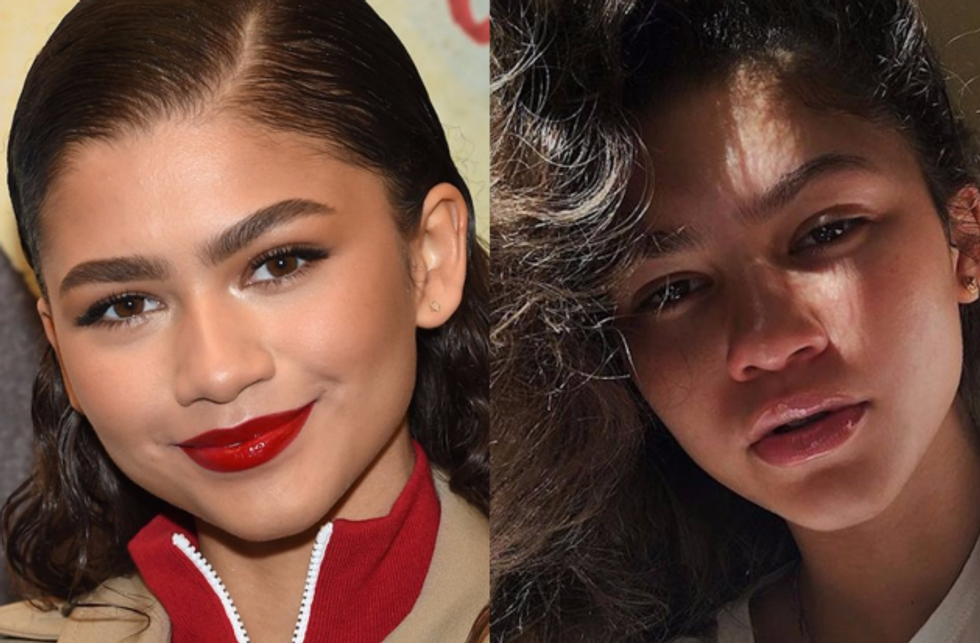 This girl knows how to keep it real. The Disney star broke beauty barriers for the younger generation, showing them you can be just as confident in your own skin as with make-up.
She constantly posts bare-faced selfies on her Instagram for millions of followers to see.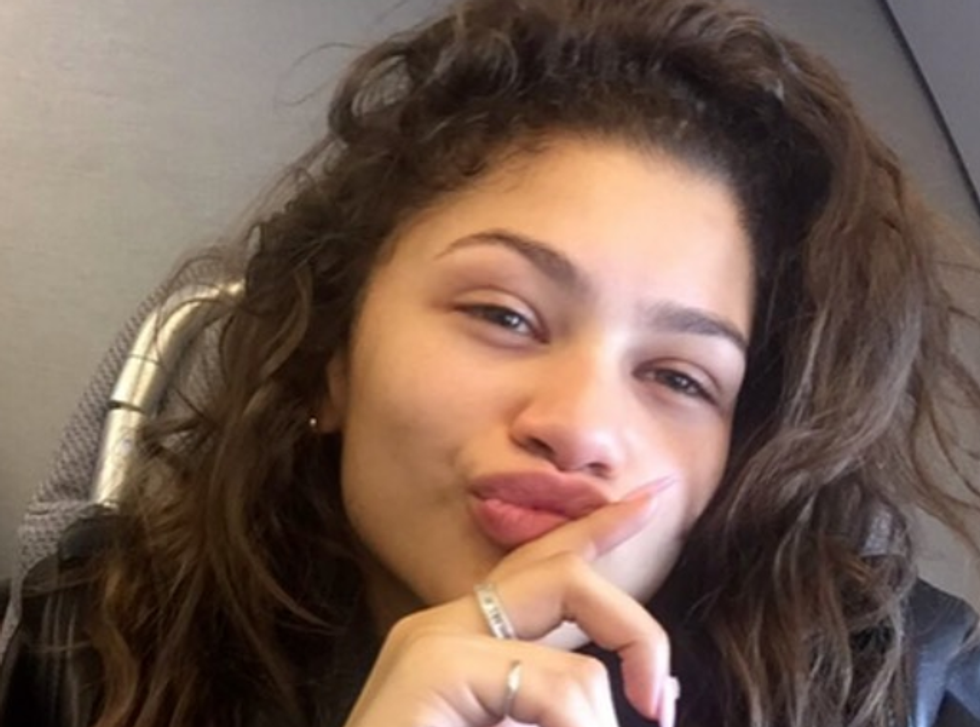 And we love her for it!
33. Hillary Duff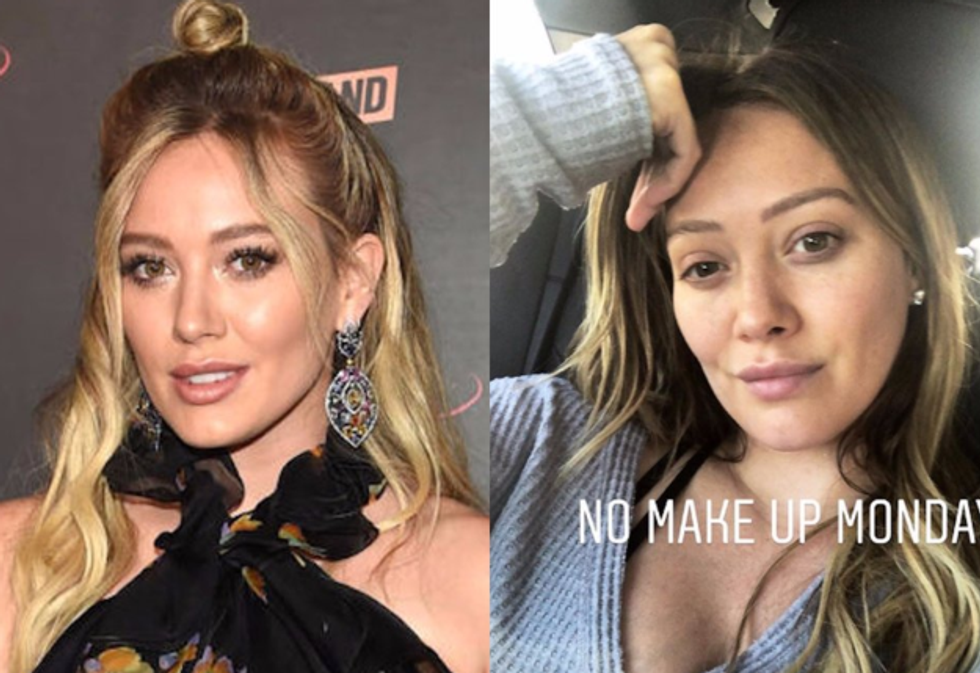 "No make-up Mondays" never looked so good. Hillary Duff showed us her natural side as she shared her travel style tips on her Instagram story.
34. Kylie Jenner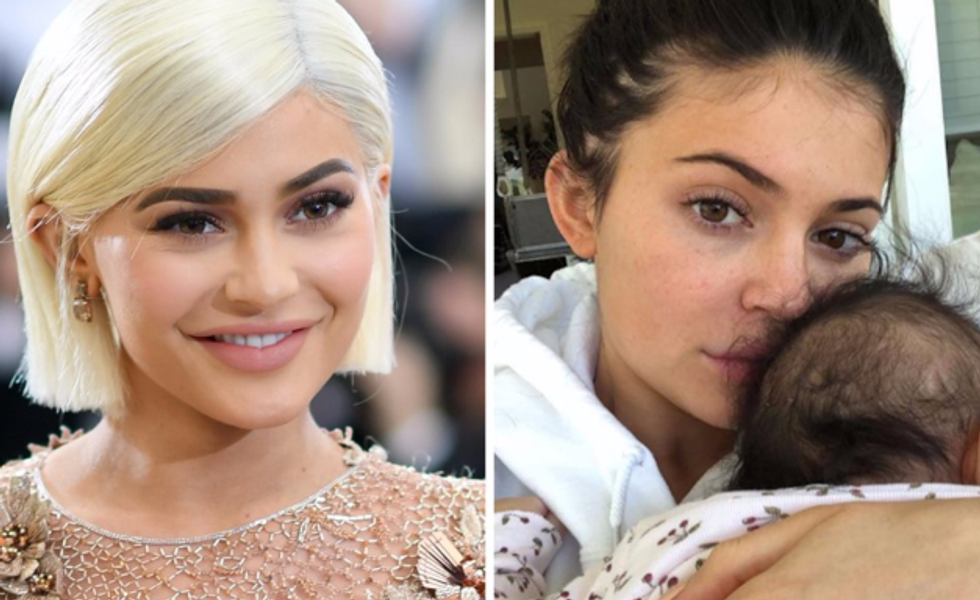 The current queen of the beauty industry, Kylie Jenner, knows how to glam it up to the max. But she also knows that letting your skin breathe from time to time is also an important factor in maintaining healthy skin.
35. Cardi B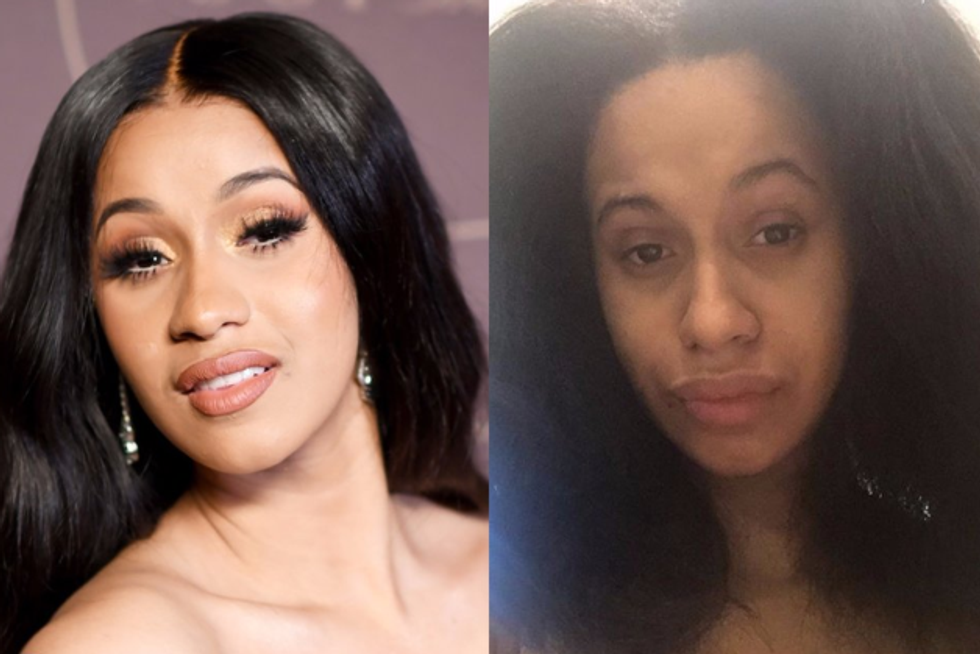 If there's one person that knows how to keep it real, it's our girl, Cardi B. She isn't ashamed to give you a good look at her natural side.
36. Jessica Simpson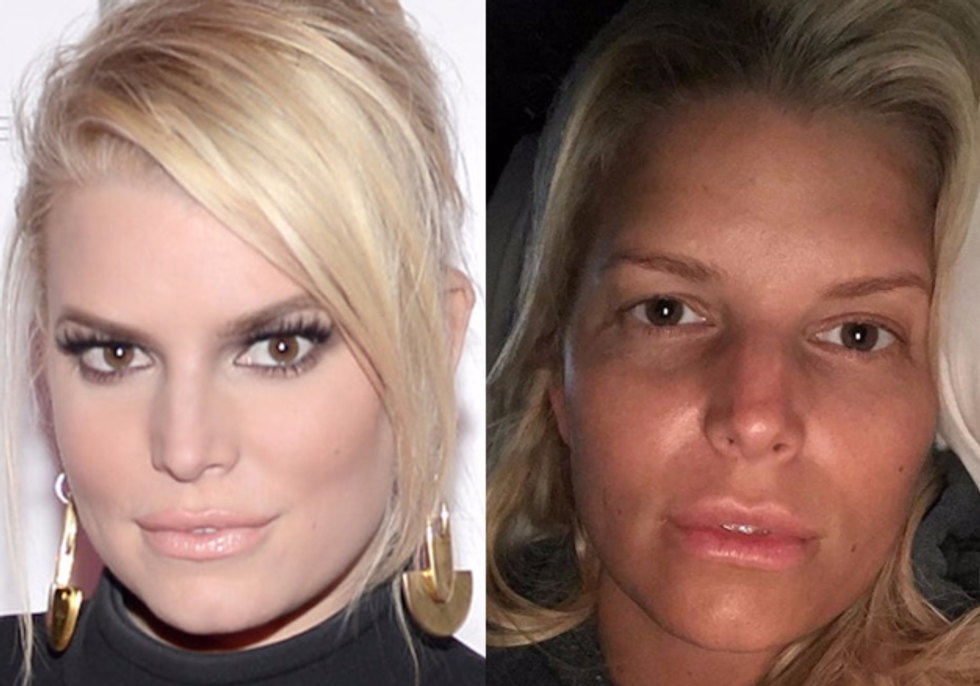 Looking fresh-faced is Jessica's best look. Even though she looks stunning with a full face of make-up, this girl knows how to work a blank canvas.
37. Penélope Cruz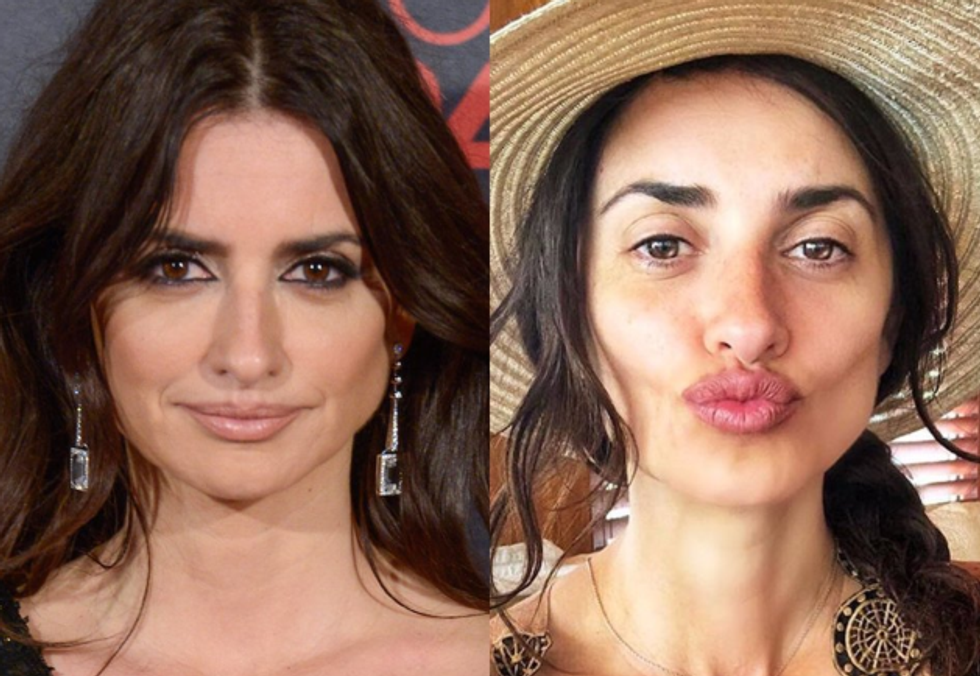 While on a trip to Dubai, Penélope decided to let her skin soak up some sun by going make-up free. Hope you lathered yourself in suncream, though!
38. Yara Shahidi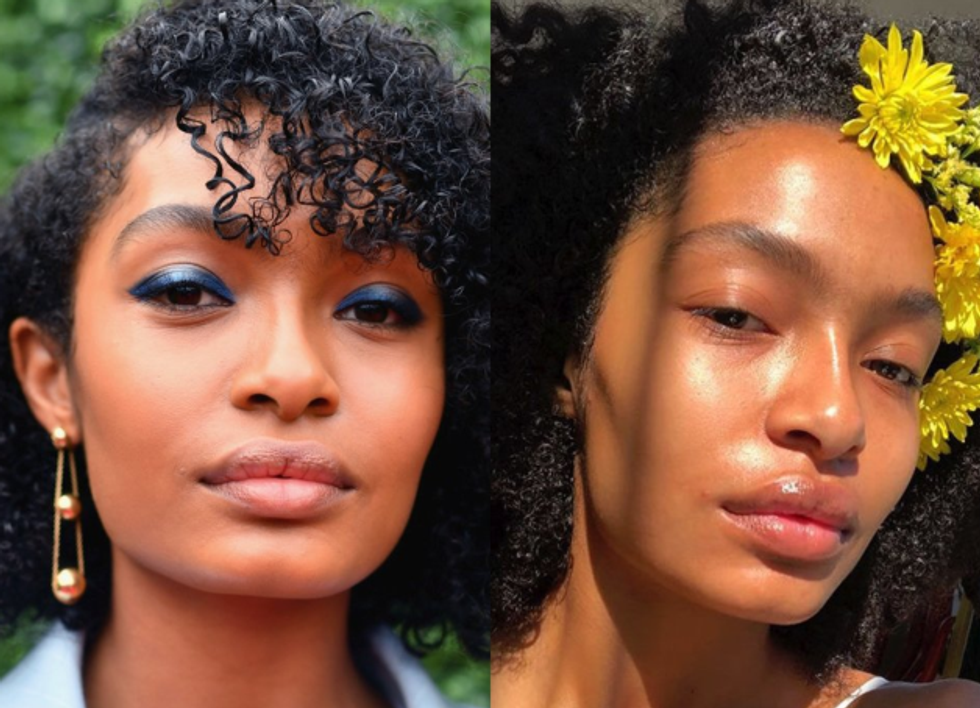 It seems as though looking amazing comes naturally to Yara as she posted this bare-faced selfie with yellow flowers in her hair.
39. Gwen Stefani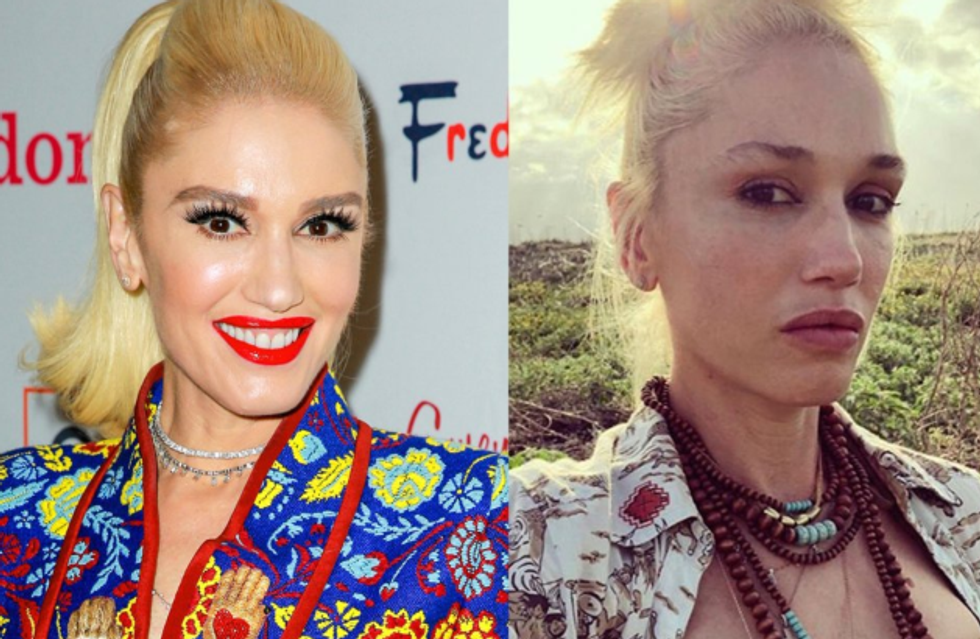 We're used to seeing the singer with a bright lip or bold eyes, but she stripped all that back for a more natural look in this particular selfie.
Doesn't she look good?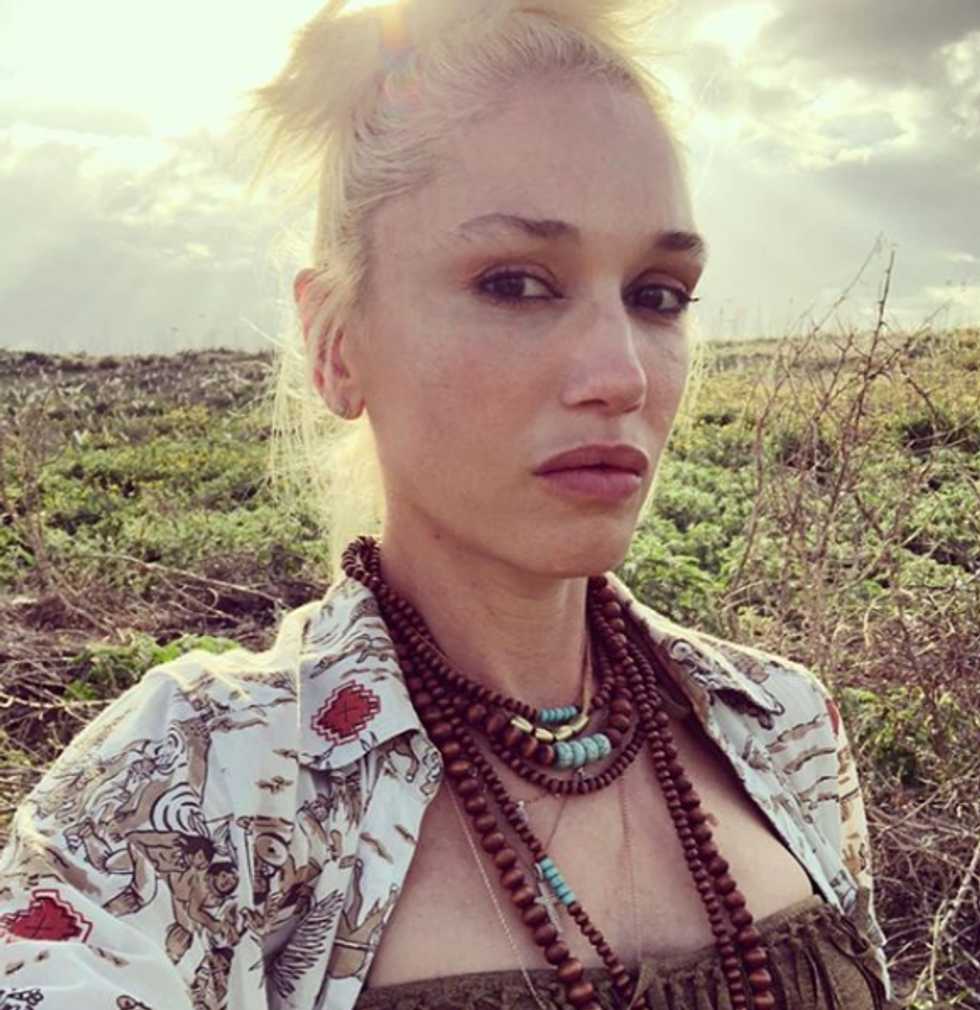 She posted this while on a trip with
Blake Shelton
.
40. Winnie Harlow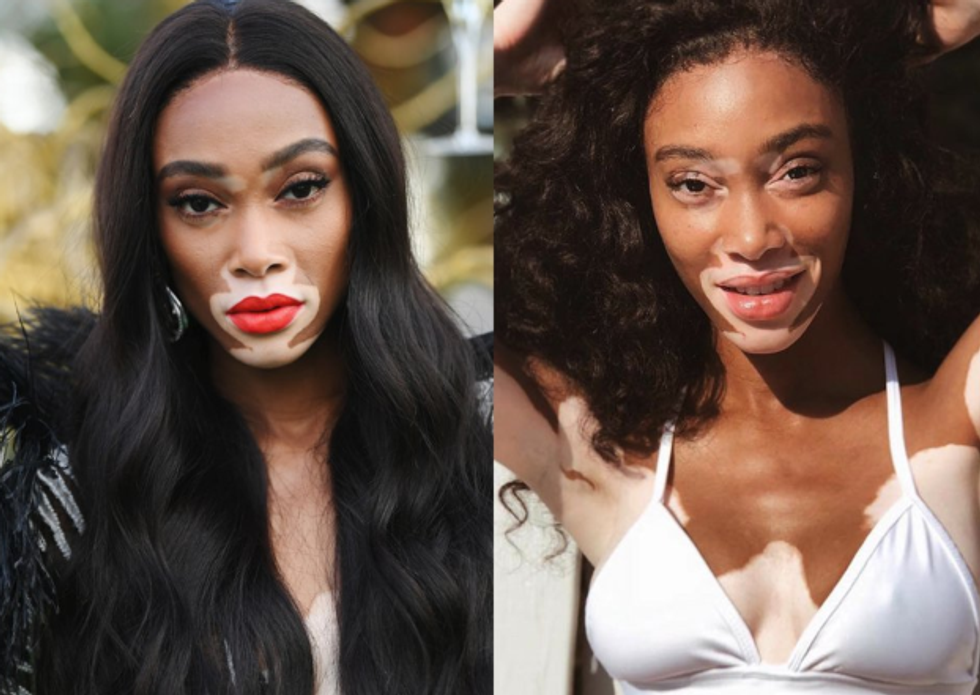 Another one of our favorite body positivity advocates. Winnie is all about loving the skin you're in. She remains true to her word when she posted this photograph for all of her fans to see.
41. Sarah Hyland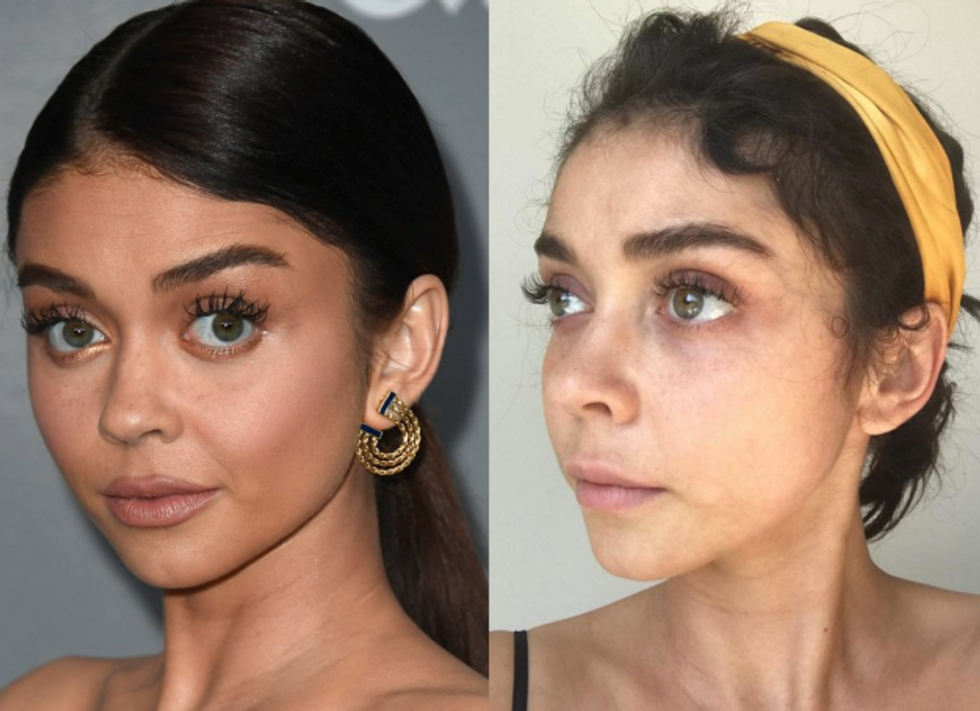 Sarah's no-makeup look is still as bold and as beautiful as her glam looks. We're definitely here for it.
42. Ariel Winter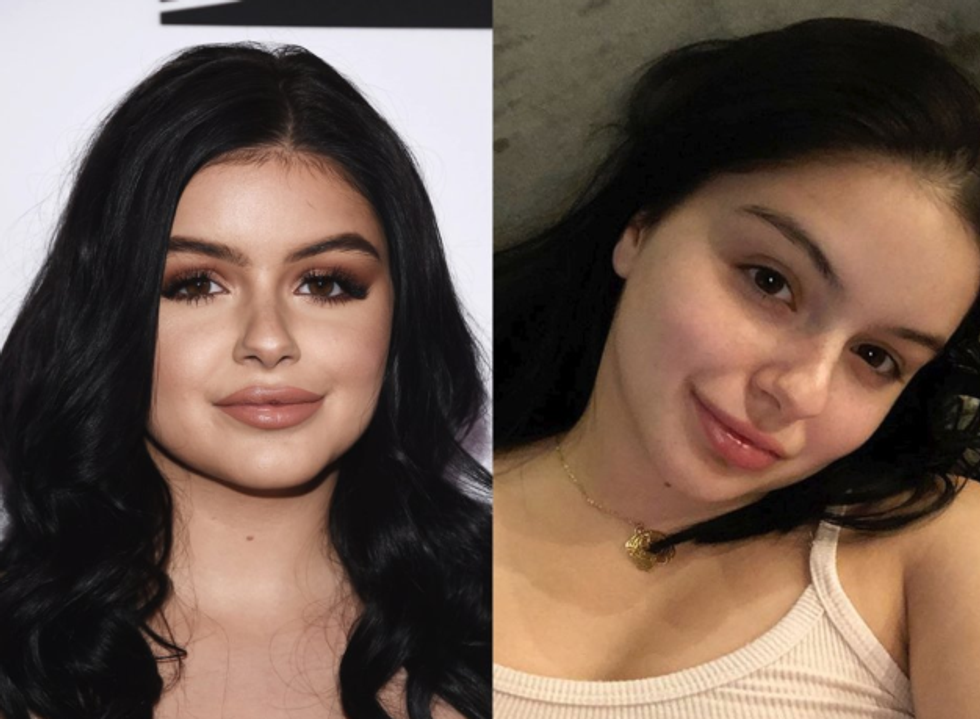 The
Modern Family
star loves bearing a natural face as much as she loves her make-up.
She wasn't afraid to bare-all in a double shot post to Instagram.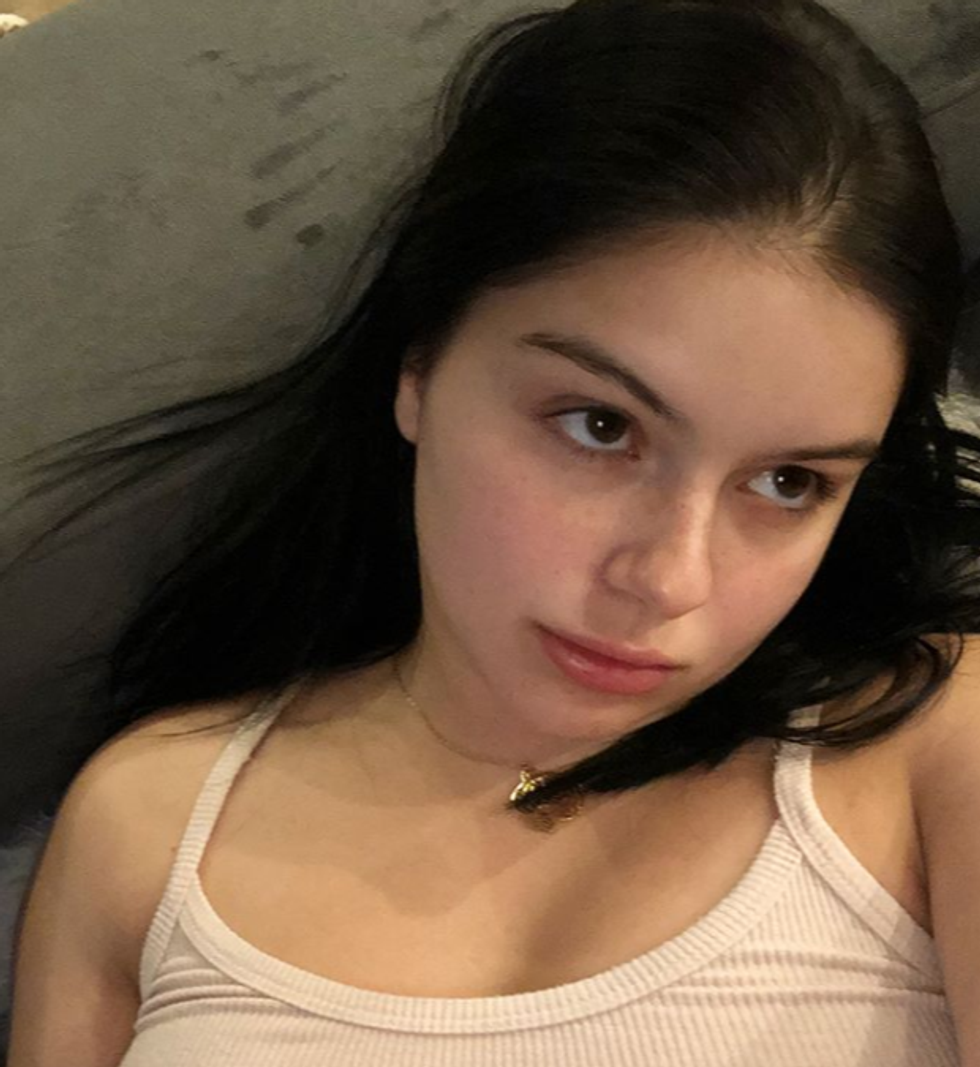 We loved it!
43. Drew Barrymore and Cameron Diaz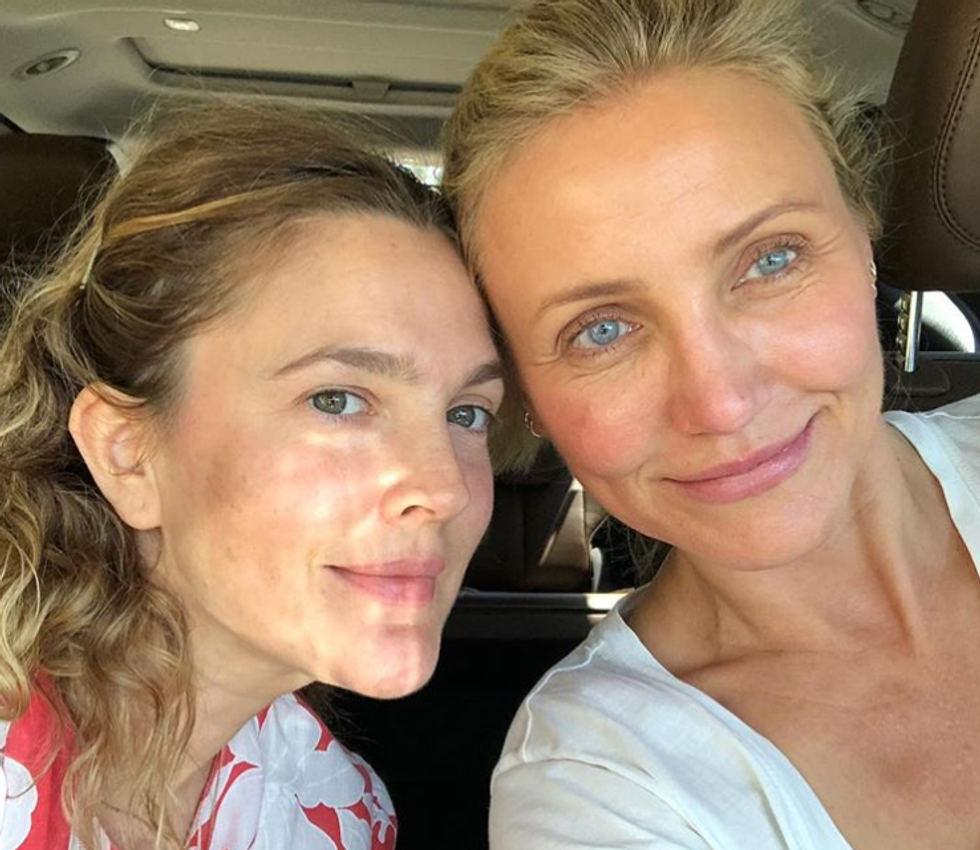 Two make-up free icons in one selfie? We've been blessed.
44. Salma Hayek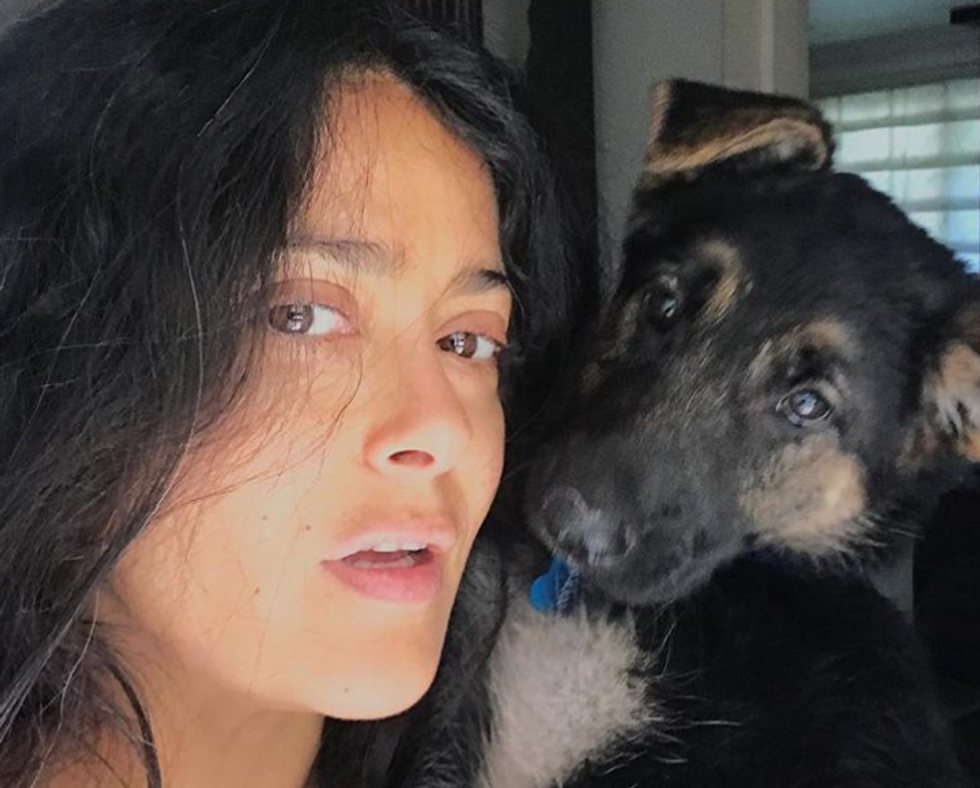 Salma really knows how to have fun, doesn't she? Her social media is filled with adorable, candid snapshots, including this selfie.
The film actress doesn't seem to age.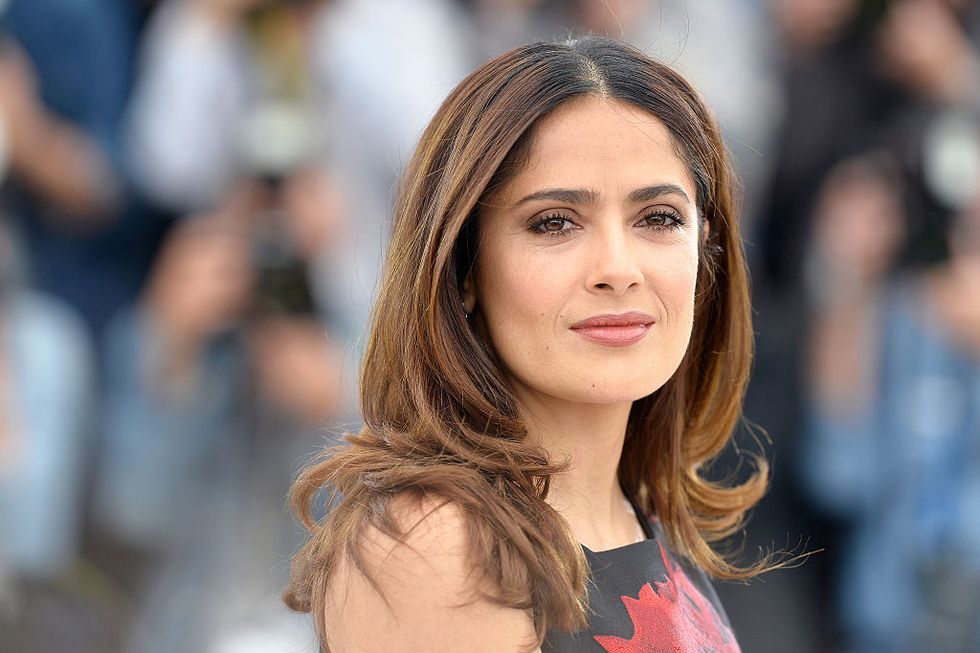 Hey, Salma, if you're reading this, please drop your skincare routine, please!
45. Kesha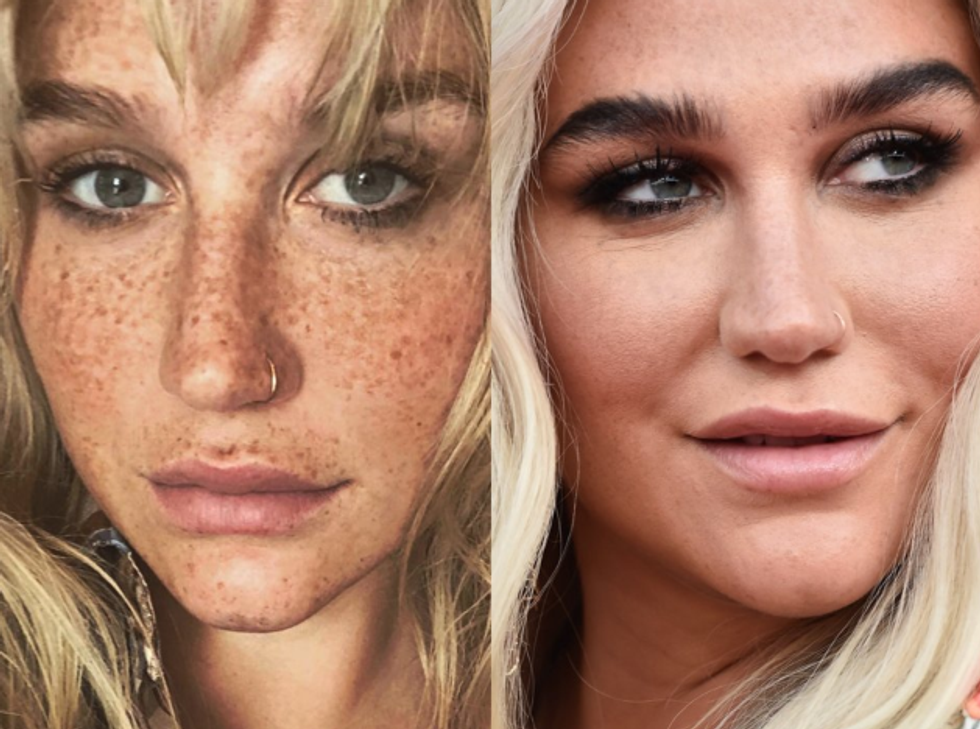 Kesha's fans loved seeing her natural freckles in this make-up free selfie that she posted to Instagram.
46. Jordyn Woods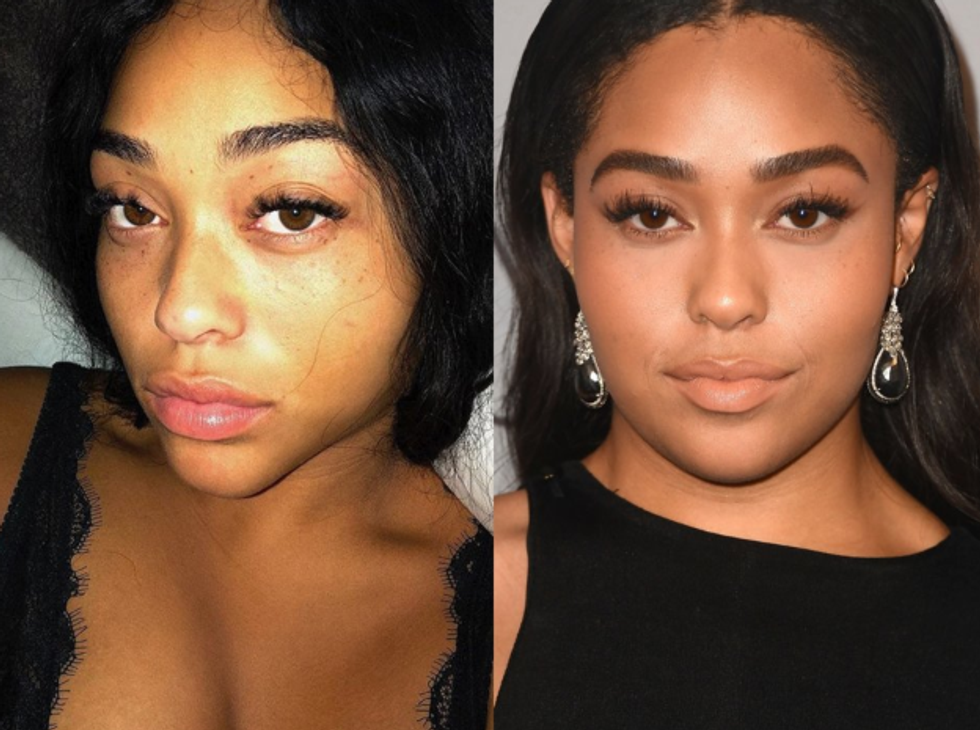 Looking flawless clearly comes naturally to Jordyn.
47. Anna Paquin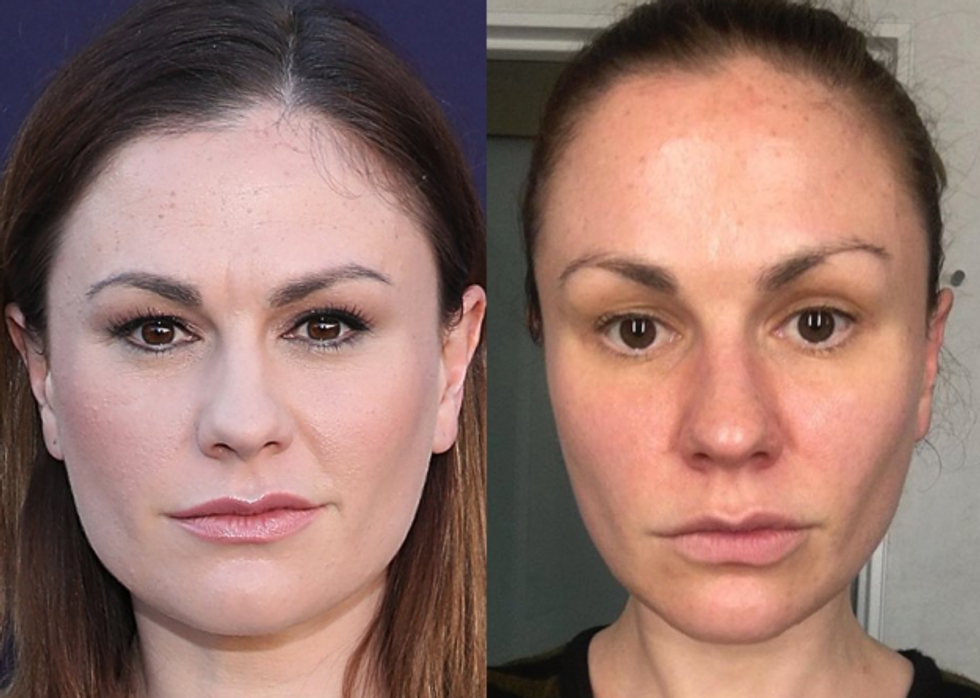 After a hydra-facial, Anna shared a quick shot of her glowing skin and we were left shook!
48. Lena Headey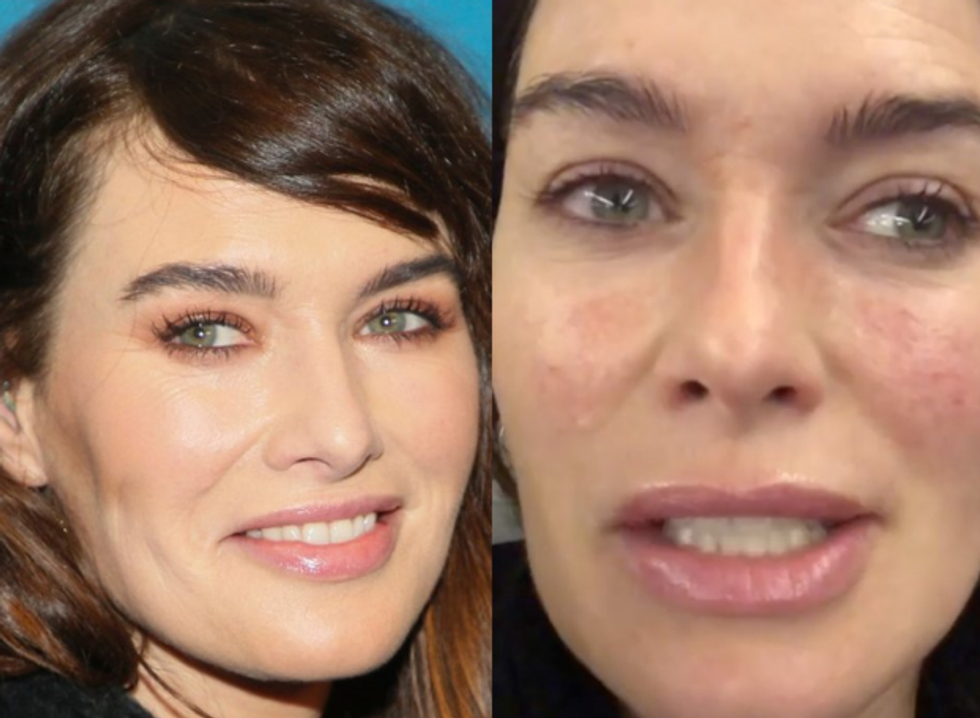 In February, we saw the
Game of Thrones
actor bare all in an Instagram video. However, even though she received a few negative comments, Lena remained unbothered.
49. Jessica Alba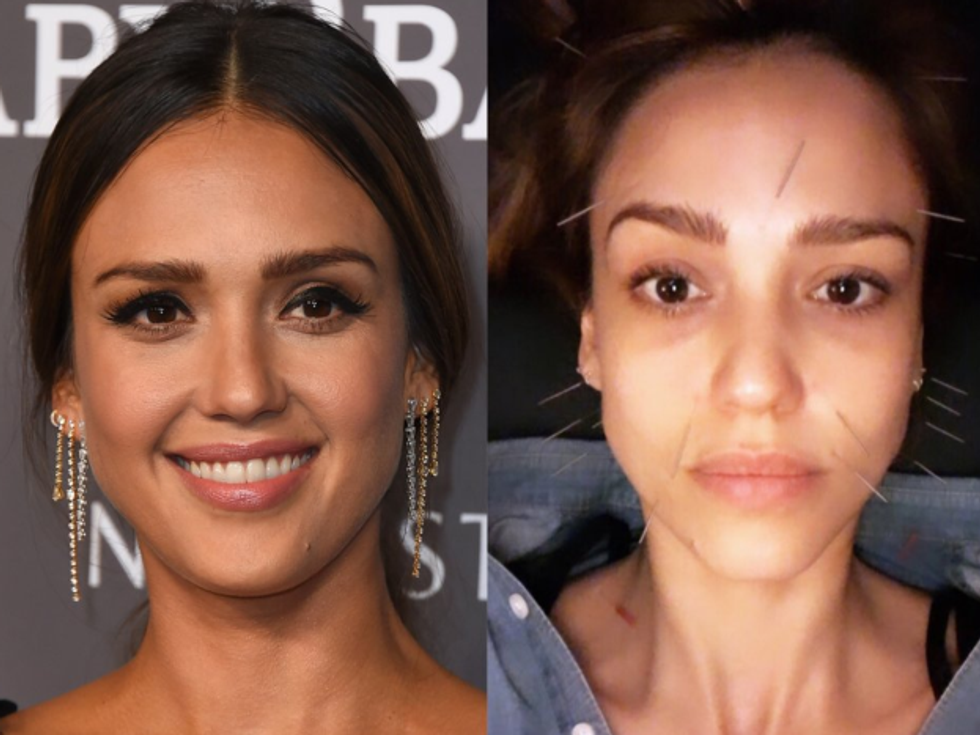 Don't be alarmed, its just acupuncture, which is really good to help with blood circulation. Are you really surprised that Jessica looks gorgeous even without make-up? Because we aren't.
50. Kris Jenner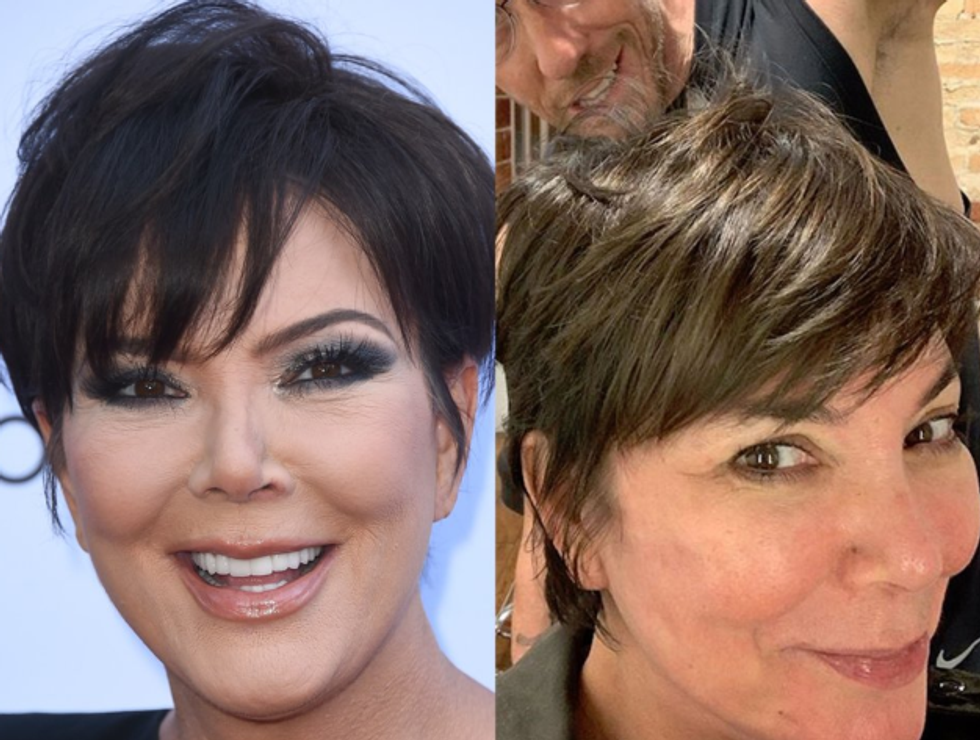 Check out the make-up-less snapshot that Kris shared of her new hair. Sixty-three never looked so good!
51. Carrie Underwood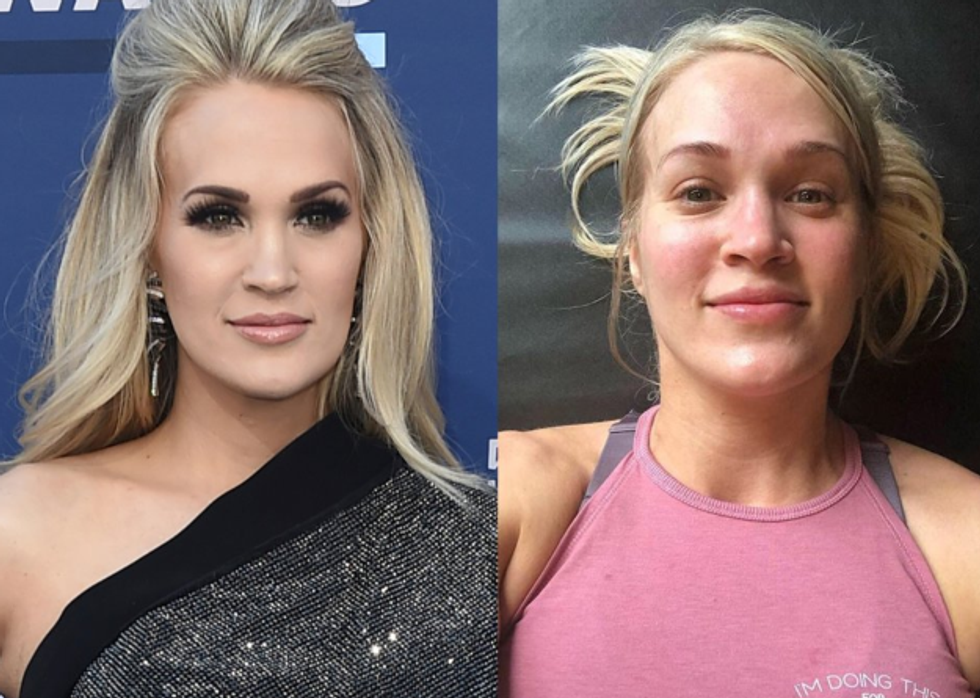 We're used to seeing Carrie with a smokey eye and nude lip but, in an Instagram post, she threw all that away for a natural post-workout glow.
52. Kate Beckinsale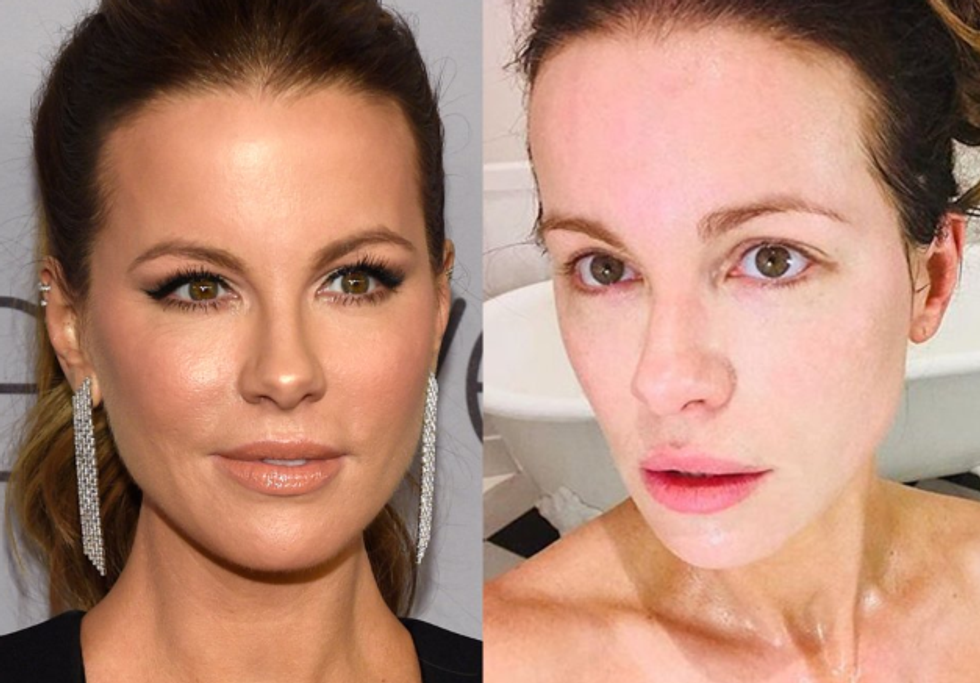 Imagine looking this good with or without make-up... I'd never be insecure ever again.
53. Ciara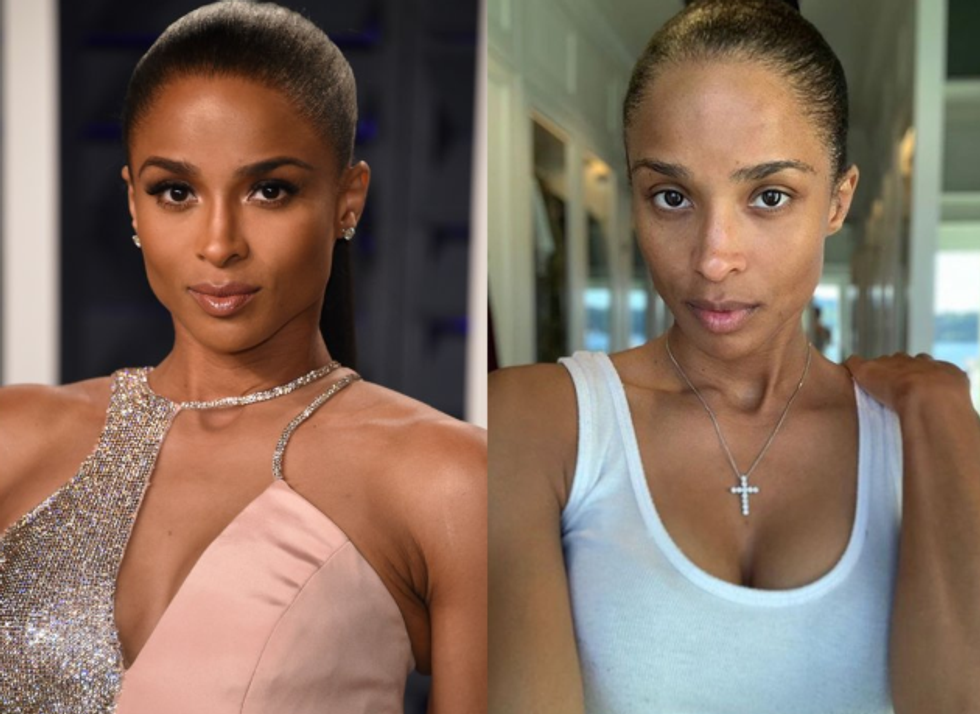 Along with Cardi B, Ciara has always been real about who she is and what she stands for. The captioned this bare-faced selfie: "The real me ... and I love it. Finally embracing myself fully! It feels good." Natural is such a good look for Ciara.
54. Christina Anstead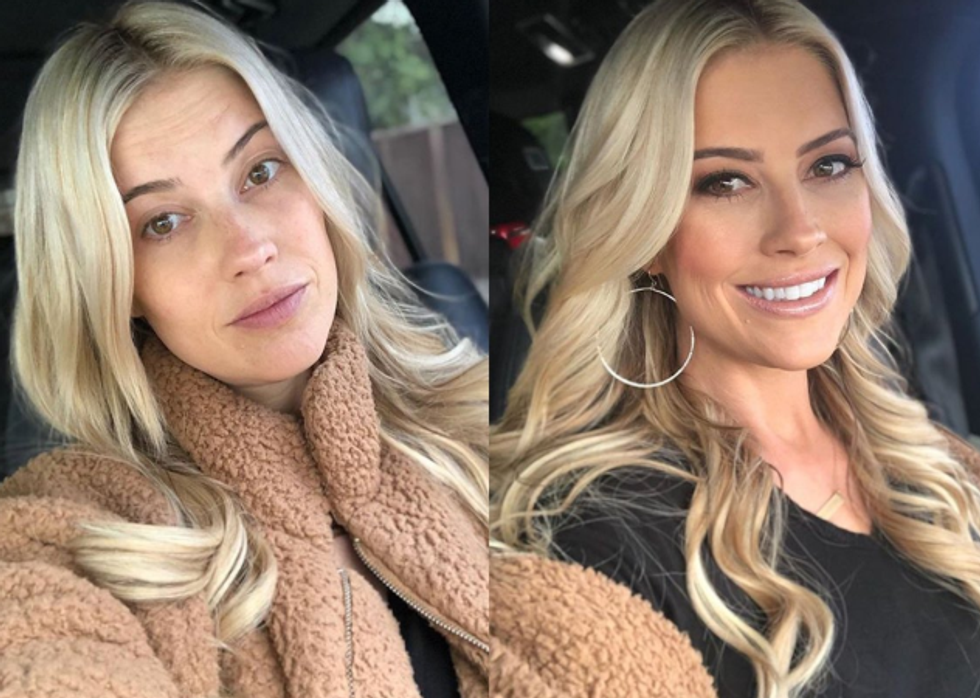 Christina decided to document her "transformation" on Instagram by posting before-and-after photos of herself. We think you look great either way!
55. Marisol Nichols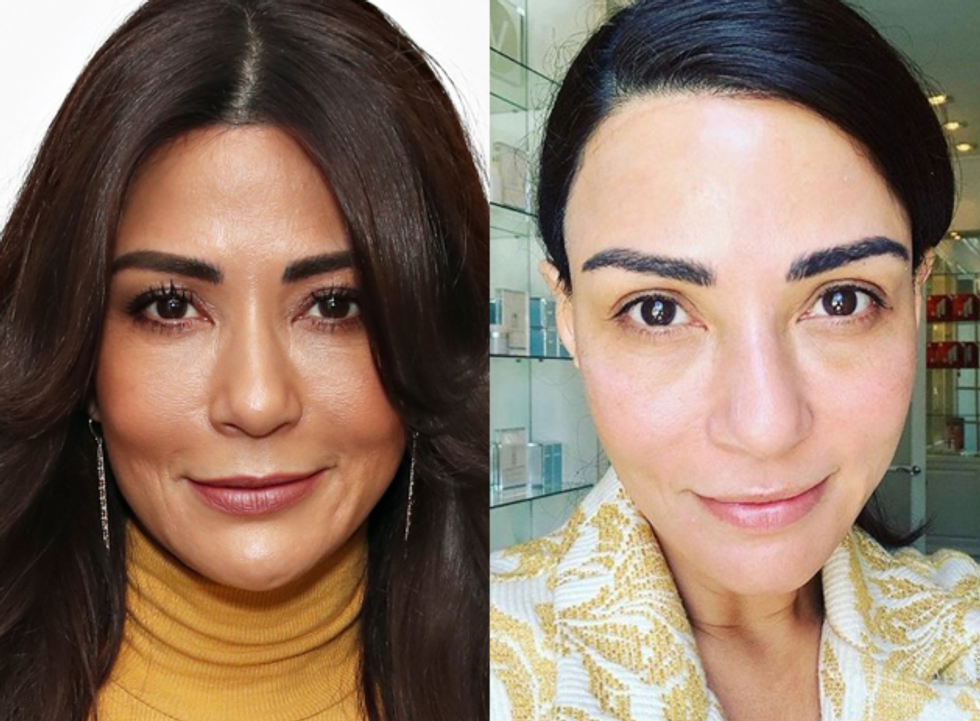 The
Riverdale
actor captioned her make-up free selfie: "Clean and fresh no make up confidence."
56. Kendall Jenner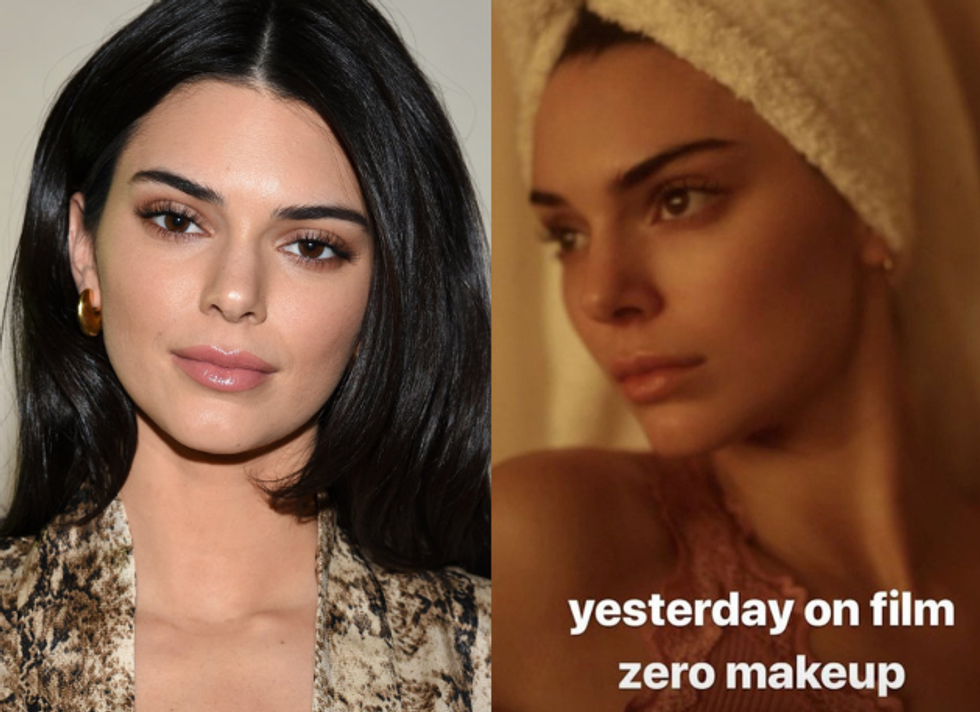 Out of all the Kardashian family members, Kendall is generally praised for her more "natural" looks. Being the face of Proactiv means that she is constantly advocating for being confident, especially bare-faced.
57. Bella Hadid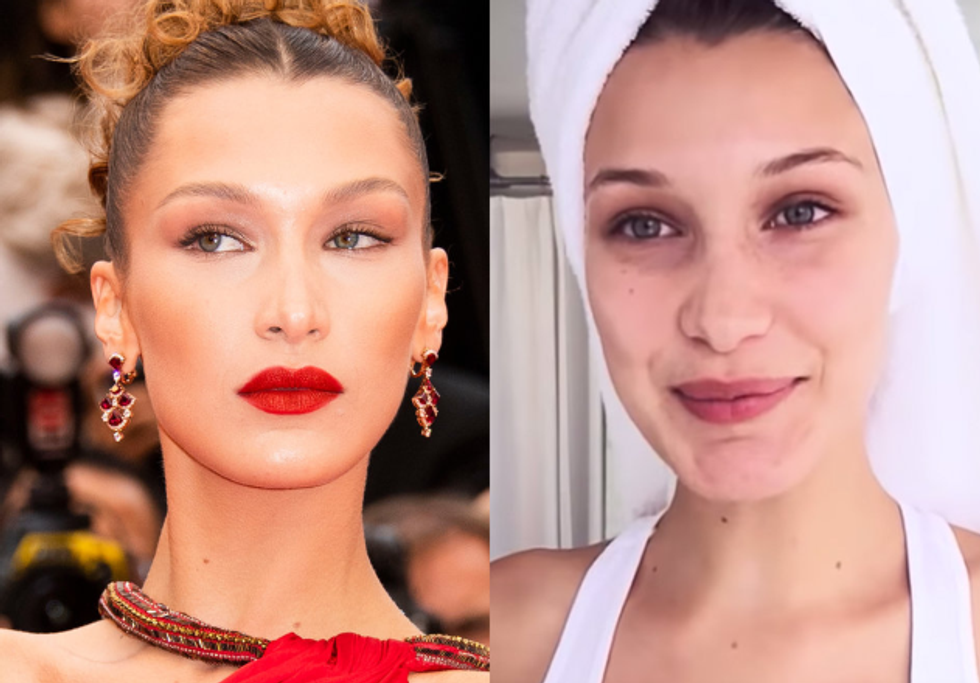 Just like her sister, Gigi, Bella Hadid is also confident in displaying her make-up free face, as displayed in her Vogue feature video.
58. Chrissy Teigen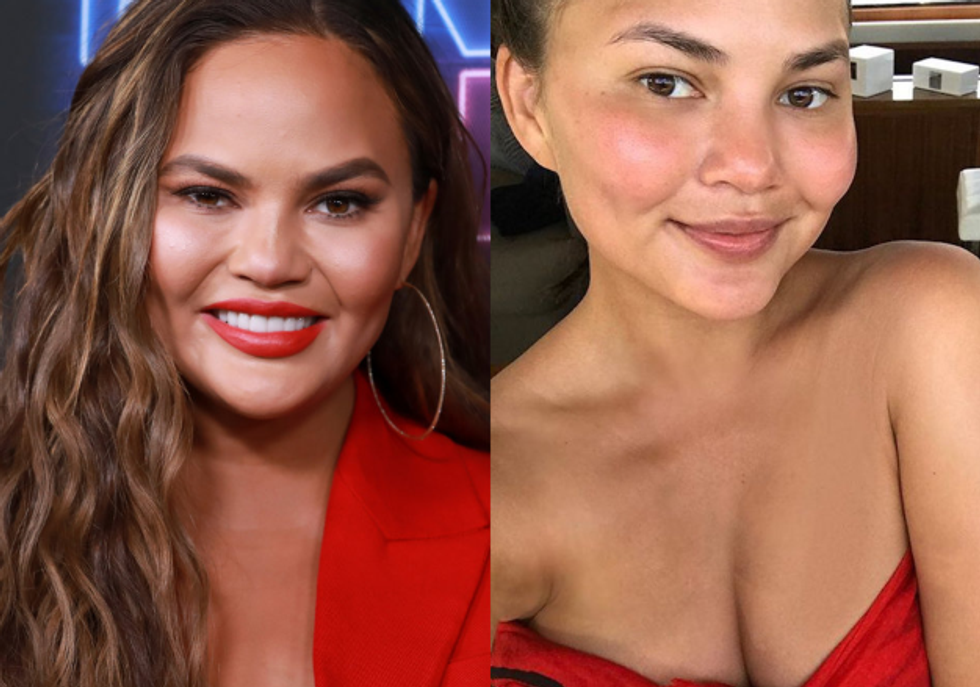 If there's one woman who knows all about being confident, even on your lowest days, it would be Chrissy. The mom knows all about keeping things natural, constantly posting make-up free selfies on her social media. However, the selfie on the right was posted by her husband, John Legend, who loves to appreciate his wife in all of her natural glory.
59. Jessica Biel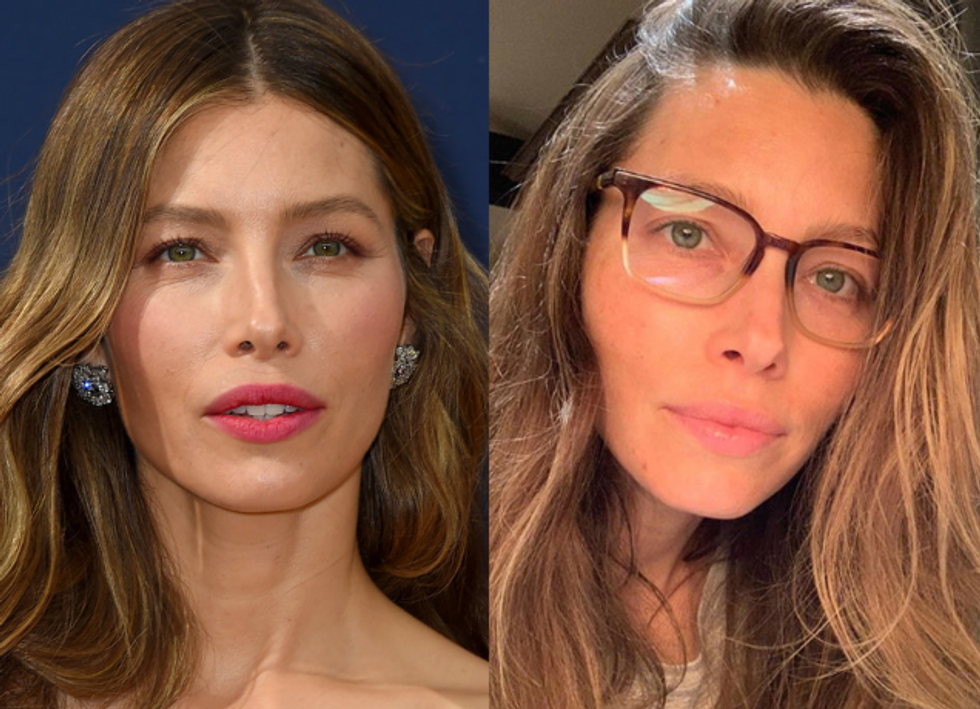 Jessica Biel opted for a make-up free day, sharing the post to her Instagram.
60. Jennifer Lopez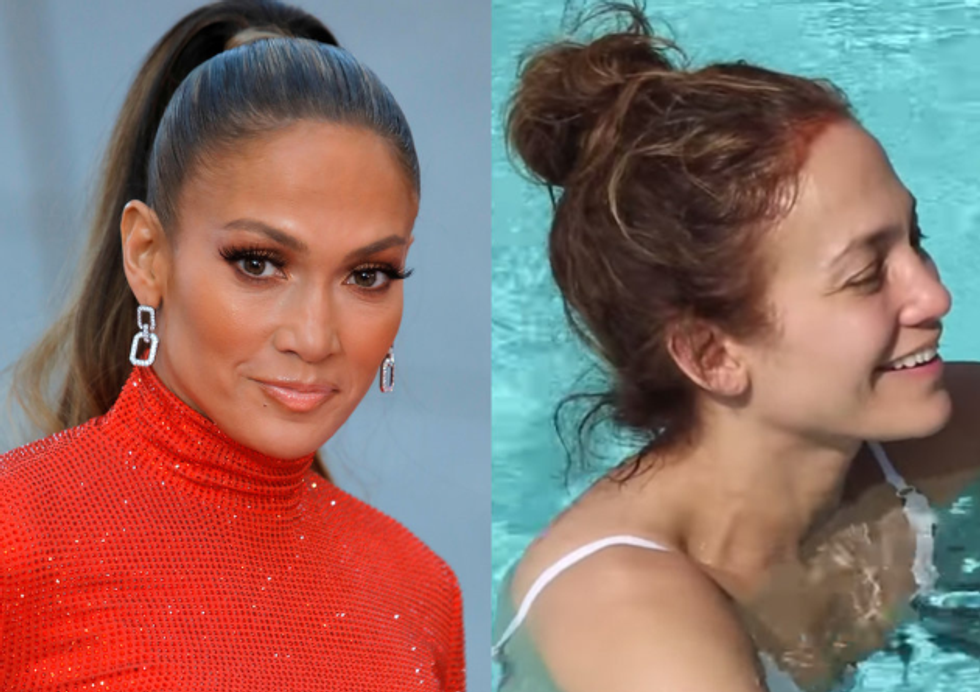 The singer showed us all her angles in her video diary called: "It's My Party."
61. Sarah Jessica Parker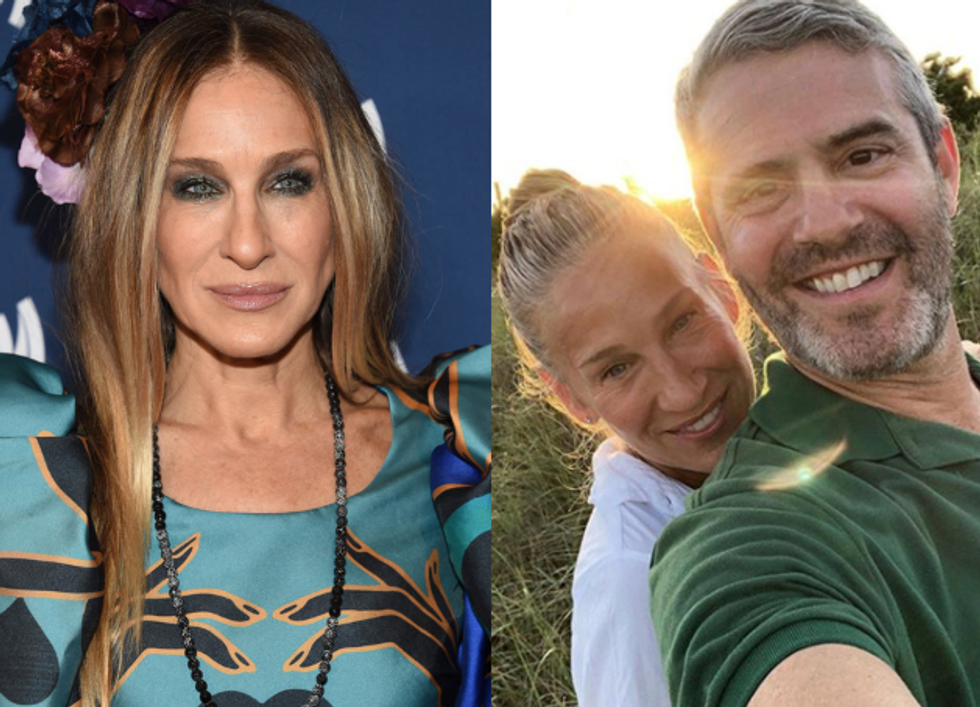 While hanging out with her SJP, her friend, Andy Cohen, decided to share a photo of the duo having fun, referring to her as a "magic lady." So, what did you think? Has seeing your favorite celebrities in their natural form made you want to strip it back for yourself? Someone pass round the make-up wipes...