April Fool's Day has come to pass - and it seems like the majority of us got through it without being pranked too badly - except for everyone who watched the iconic Maisie Williams interview with Jimmy Fallon, but that's another story.
One woman pulled off a spectacular April Fool's joke on her husband and the internet is absolutely loving it.
Like most of the best pranks, it's clear that it's taken a lot of planning, but the payoff was absolutely worth it. Using her own trash, Maureen Pritchard created such a spectacle that it totally convinced her husband (alongside numerous passers-by!) that something very weird was going on.
The images of her joke were shared on Facebook, and the internet has bowed down to this ingenious prankster. In fact, we're already feeling inspired for next year, and it seems like we aren't the only ones!
See the video of Maureen's poor husband's reaction at the bottom of the page!
April Fools' Day falls on the April 1st every year.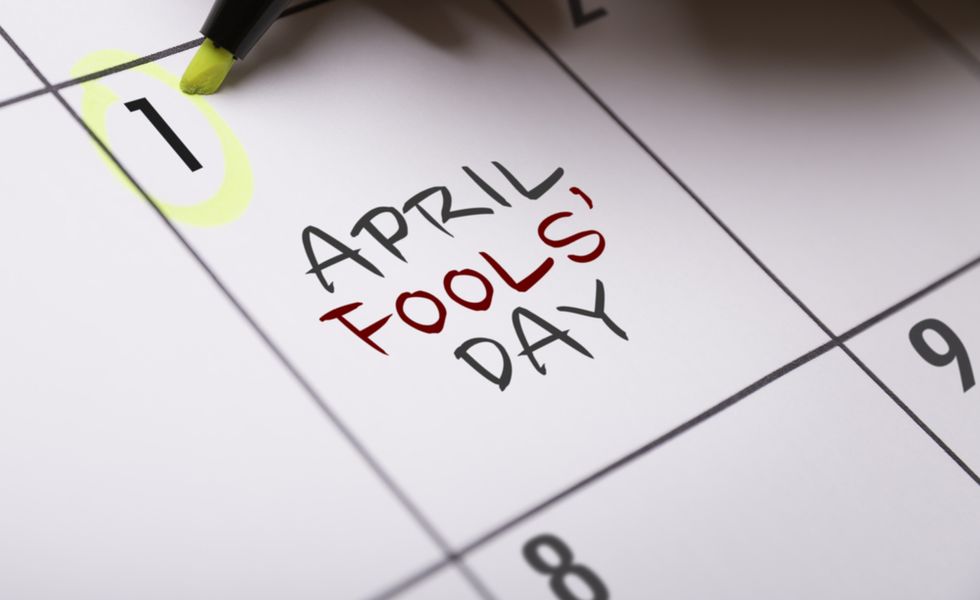 via: Shutterstock
It's a day in which people are encouraged to play pranks and practical jokes on one another without repercussions.
It's not fully known how the tradition began.
But every year, April 1st is given as a free-for-all, a day wherein we can enact our sneakiest and most hilarious pranks on friends and loved-ones, and get away with it.
They often come with pretty hilarious consequences.
More and more, brands and public figures have started getting in on the action, attempting to hoodwink the general public in all manner of ways.
This year's April Fools' Day gave us many highlights.
It's a little-known fact that some #koala joeys are born with leopard print fur 🐨 We don't yet know why only cert… https://t.co/gTgSFJolH6

— Australia (@Australia)1554068778.0
One of our personal favorites is this Tweet from the official account for Australia, claiming that some koala bears are born with a rather distinctive pattern...
This prank from McDonald's really got the world talking.
FINALLY! 🙌 https://t.co/v89REJTLXi

— McDonald's UK (@McDonald's UK)1554073200.0
The fast-food giant claimed that they were introducing dipping milkshakes for their fries - and many were
super disappointed
that it turned out not to be true.
Another prank that really got people talking was from the dating app, Tinder.
Introducing the thing you never asked for, but definitely always wanted—Tinder Height Verification. Coming soon. R… https://t.co/EflCZcwtpR

— Tinder (@Tinder)1553889916.0
They claimed that they were introducing a special "height verification" feature, to help weed out those lying about their appearance. Many (possibly shorter) men were outraged at the idea.
Some pranks seemed more reasonable.
Fed up of having to endure stinky sandwiches and smelly snacks on trains? As part of new anti-social behaviour le… https://t.co/AkyTgcSGUU

— British Transport Police (@British Transport Police)1554101026.0
For example, this Tweet from the British Transport Service, banning strongly smelling food on public transport, which, quite frankly, we're all for.
But nothing beat this performance.
Maisie Williams, better known as Arya Stark on 
Game Of Thrones, 
took pranking to a whole new level in this interview with Jimmy Fallon. It 
really
fooled people.
Overall, there were plenty of good laughs to be had.
It's nice that there's one day a year wherein we're actively encouraged to try to make people laugh.
But some of the best pranks often happen closer to home.
While they rarely get the attention of a big brand's April Fools' joke, it's the personal (and often relatively simple) pranks that end up being the most successful.
And the prime pranksters?
Couples! After all, it's significant others who tend to know each other the best and are therefore in the best position to mess with each other!
We're not saying that these couples aren't loving towards each other.
In fact, a certain level of closeness and affection for one another is essential for a good April Fools' prank - otherwise it will just come off as mean.
Some of the best viral pranks come from couples.
After all, if you can't laugh with (and at) one another, what's the point of being in a relationship?
One of the best pranks of this year is based around Amazon.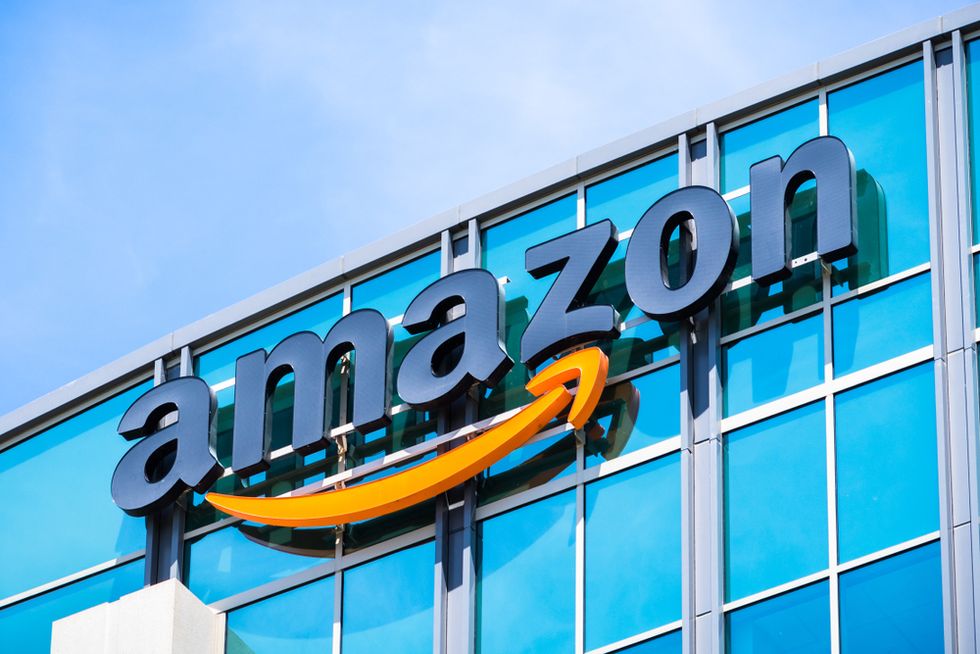 via: Shutterstock
Everyone knows this incredibly popular online retailer - the biggest e-commerce site in the world. It's valued at over a 
trillion 
dollars.
The reason it's so popular?
It truly has everything. It's a one-stop shop for every shopping need. It's been
estimated
that one out of every two dollars spent online is with Amazon.
And we know it's easy to go overboard on there...
Online shopping can be a dangerous game, as it doesn't quite feel as "real" as making an IRL purchase.
It can be easy to absent-mindedly place an order.
It's only when the tell-tale packages arrive that you remember (or realize) what you've done!
Which can result in many boxes.
Seeing all of those boxes all together could be the cause of an uncomfortable reality check in terms of your online consumption.
And one woman used this idea as the basis for her prank.
Seeing one Amazon box on your doorstep? Pretty exciting. But seeing an enormous pile of them? Potentially quite frightening.
She created quite the spectacle.
And it caused concern not just for her husband, but for anyone who saw it! We've got the hilarious images below, just keep scrolling!
The prankster in question is one Maureen Pritchard.
She lives in Green Bay, Wisconsin, with her kids and, of course, the prank victim, her husband.
As for her prank?
Well, according to her Facebook post on the subject, she'd "been planning an April Fools joke to play on Rob for MONTHS!!" And it certainly paid off, if the pictures and video reaction are anything to go by.
Here's the incredible result.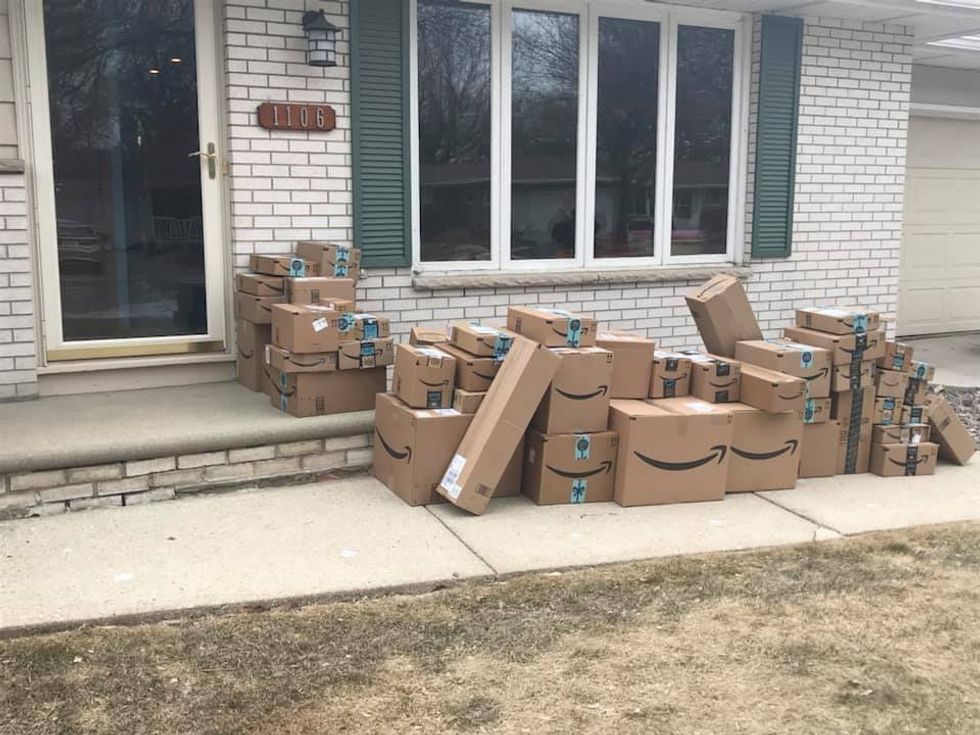 via: Facebook
It looks pretty terrifying, but Pritchard explained it was actually
"6 months of saved boxes, from us, my parents and my sister!"
And as you may expect, her husband's reaction was pretty intense.
Can you imagine coming home to find a stack of boxes like this? We're actually surprised at how calm he was!
Here's the video of him pulling in to the drive.
Pritchard laughed, "When he saw me recording out the window I thought he realized that it was a joke, but when he came inside he kept asking, "What IS all that?!?""
Pritchard didn't stop there.
She also captured her hubby's reaction after he came into the house, looking like his mind was totally blown.
But he needn't have worried.
The pile of boxes were all empties, which she'd saved up especially for the prank. But now Pritchard is left with another conundrum. "Anyone need any boxes?!?" she joked.
It wasn't just her husband that Pritchard fooled.
That hefty pile of boxes was pretty eye-catching. She laughed, "You have no idea how many people slowed down or stopped in front of our house all day today!"
The internet absolutely loved this prank.
Oh. My. Gosh! My husband would have passed out if he came home to this! #AprilFools 😂😂😂 https://t.co/6gAxszBH0A

— Bethany Skelton (@Bethany Skelton)1554258669.0
And many were particularly amused thinking about the reactions it would have gotten out of their own significant others.
Pritchard has definitely won April Fools' Day this year.
The dedication, forethought, and planning that goes into a prank like this is truly incredible. Maureen Pritchard, we salute you!