The pandemic has delayed production of many of our favorite shows, but it seems that filming for the highly anticipated You season 3 will officially begin again, and we have some hints about what to expect...
It's good news for fans of Netflix's You.
via: imdb
We
finally
have an update on season 3 and it looks like there's a lot to be excited for.
The smash-hit series first hit our screens all the way back in 2018.
Perfect for those in the post-Christmas slump, the psychological thriller followed the ill-fated romantic pursuits of a terrifying sociopath, named Joe.
It was based on the 2014 novel of the same name by Caroline Kepnes.
In the series, Jow becomes absolutely obsessed with a writing student and all-around Millenial cliche named Guinevere Beck, stopping at nothing to gain her affections.
Some of Joe's actions are pretty questionable.
And by questionable, we mean terrifying. What starts with him intensely investigating Beck's social media accounts quickly descends into some full-blown stalking. The girl seriously needed to invest in some curtains.
And it got worse...
By the end of series 1, not only were all of Beck's closest acquaintances murdered but (spoiler alert), Beck had to go too. She simply knew too much about Joe's horrifying habits.
Because you can't get away with this stuff forever, right?
Although (worryingly enough), Joe seems to have managed to go on a full-blown killing spree without consequences - and there was an even more bizarre reaction to his behavior.
Because in spite of the fact Joe Goldberg was a stalker and murderer?
Penn Badgley: Please stop romanticizing my You character, he's a reprehensible stalker and a literal murderer Y'al… https://t.co/4kBHo350fR

— TV Guide (@TV Guide)1548345626.0
Yep, that's right. Pretty much the whole of the internet developed a huge crush on him. This is why we can't have nice things.
After the trail of destruction Joe left behind in New York, season two of You had to have a change of scenery.
It first starts with Joe moving cross country to Los Angeles, with the best intentions to turn over a new leaf and leave all the creepiness and crimes back in NYC.
And with a new city, comes a new love interest.
Victoria Pedretti Was Just Cast as the Female Lead in Season 2 of @younetflix #YouNetflix https://t.co/l9DArWpObV

— ELLE Magazine (US) (@ELLE Magazine (US))1549032832.0
As Beck is (sadly) no more, Joe obviously needed a new victim - sorry, sorry,
girlfriend
. Earlier this year, it was announced Love Quinn would be played by Victoria Pedretti, who you can see in the trailer at the bottom.
Love Quinn isn't the only new addition.
There have been more casting announcements over the year, including Melanie Field and Magda Apanowicz. We don't know exactly what these characters will be up to - but with Joe around, we can only assume they're in for some serious misery.
But there are some recurring characters.
seeing Joe with Love AND Candace makes us happy being single. YOU S2 in production! https://t.co/IXDNVtt9op

— YOU (@YOU)1550267492.0
Joe's mysterious ex, Candace, who we believed for all of season one to be dead, will be back in season two - and hopefully mean Joe
finally
has to face some consequences for his actions.
The second series of You was based on Kepnes' follow up book.
The second book, called Hidden Bodies, came out in 2016 - so if you really can't wait to find out what terrible things Joe will do next, you can read it now and reveal all.
And it looks like it hasn't been disappointing...
YOU SEASON 2 IS 10000000X CRAZIER OH MY GOOODDDD

— DEWANIE KIM ♥️ (@DEWANIE KIM ♥️)1577442841.0
The reviews came in and people well and truly raved about the second installment.
So, naturally, fans are eagerly awaiting news on season 3.
via: imdb
Sadly, however, due to the pandemic, filming of the upcoming installment was put on hold.
But this week there's been some good news.
via: imdb
An insider confirmed to
Ladbible
that the show will resume filming this fall.
Despite the delay in filming, the show's co-creator Sera Gamble didn't shy away from offering a few hints on what we can expect from the third offering.
via: imdb
And it looks like we're in for a treat.
If you cast your mind back to the season 2 finale...
via: imdb
Gamble explained that "there's lots to come" with the new mystery neighbour spotted at the end.
Gamble made the revelation during a virtual chat with Penn Badgley.
via: imdb
The pair were re-watching and chatting about some of the best moments of the hit show so far, including
that
final scene of season 2. "It's pretty obvious when we were filming this that we were careful not to show too much of her because that role hasn't technically been cast yet. But there's lots to come with that neighbor," Gamble revealed.
Fans of course have their own theories as to what will happen.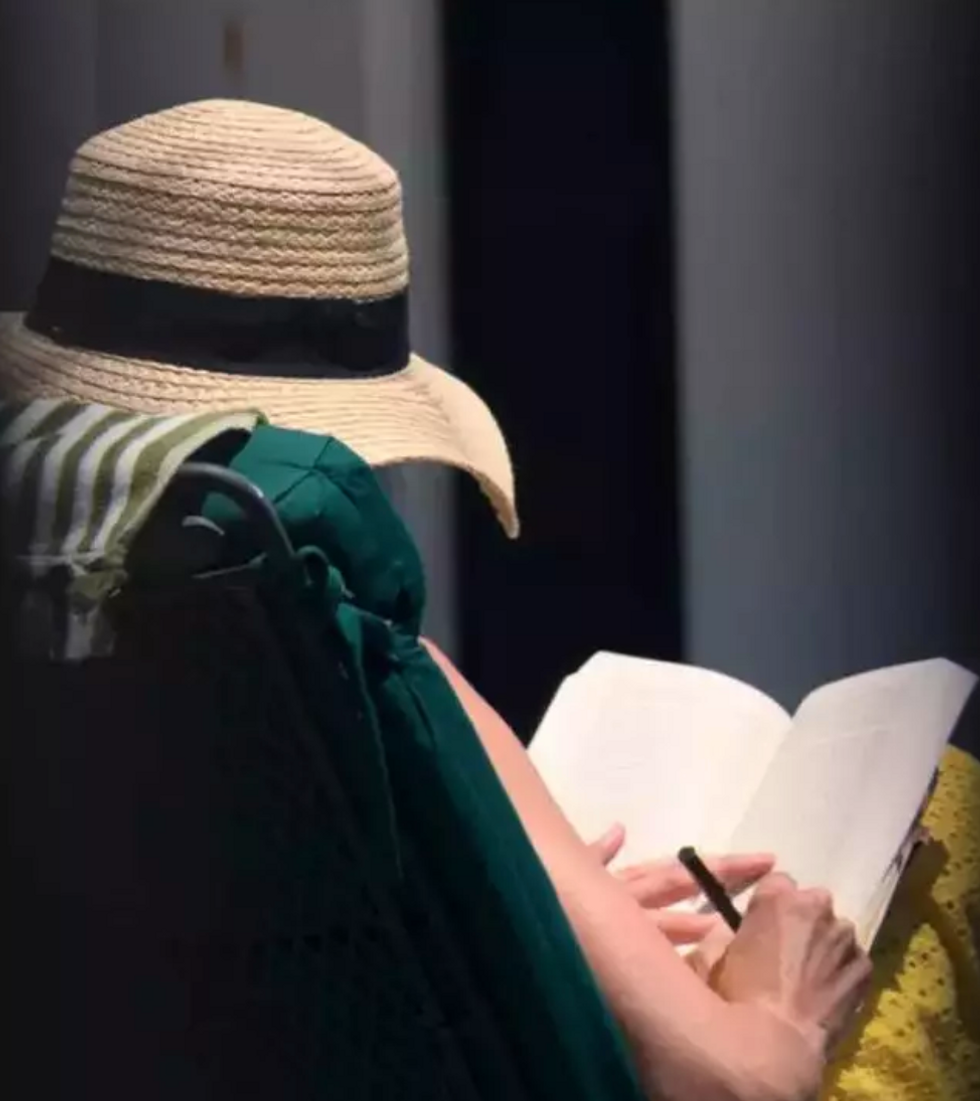 Especially after hearing that final voiceover from Joe in which he says: "This is just the beginning. Because this is where I had to be to meet you. "There you were with your books and your sunshine, so close but worlds away. I will figure out a way. A way to get to you. See you soon, neighbor."
Some might think this is just a way to get people ready for his next victim.
Who do guys thing the neighbour is at the end of YOU season 2? I personally think it's his mum...

— Emma (@Emma)1577938989.0
But one fan has a very different theory... that the woman is actually Joe's
mom
. "I'm telling y'all the woman at the end is going to be Joe's mom and not a new girl he's obsessed with," the wrote on Twitter. "I think she disappeared and started a new family and Joe finally decided to track her down for obvious reasons... He's absolutely stalking his mom in S3 #YouSeasonTwo."
As of now, there's no release date for season 3.
via: imdb
But, it's reassuring to know that work is well underway.
You
Season 1 & 2 are available to stream on
Netflix
now. While you wait, scroll on for all the details of the upcoming
Gossip Girl
remake. There's someone
very
exciting set to be reprising their role...